MSI has strengthened its presence across the country, as it officially opened its first-ever repair services outside Metro Manila.
To make this expansion possible, MSI has teamed up with select authorized service providers, allowing the gaming brand to provide customers with more hassle-free MSI laptop repairs in Albay, Cagayan, Cebu, and Zamboanga.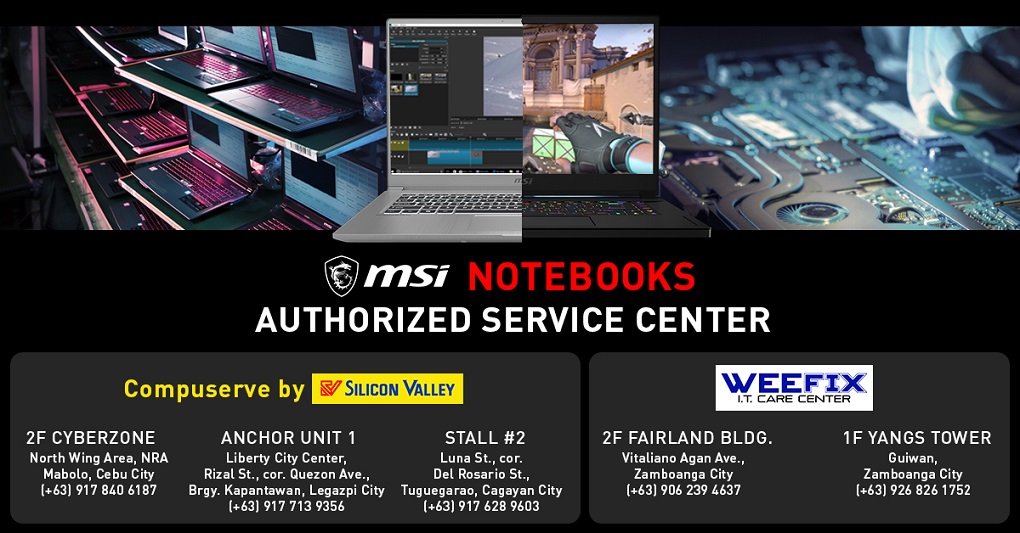 MSI also revealed that it will launch more service centers in key areas of the country, including Baguio, Tacloban, Iloilo, and Davao.
This allows customers to enjoy a faster turnaround time as they now have access to authorized MSI partners, which can assess and repair their laptops. Meanwhile, for warranty purposes, customers need to provide proof of purchase.
On the other hand, MSI also announced a more convenient repair service for customers living in the National Capital Region.
Those who have an eligible MSI notebook can enjoy pick-up service, wherein MSI will personally get their devices and return it once the repair is done.
Here's how you can enjoy MSI's pick-up service: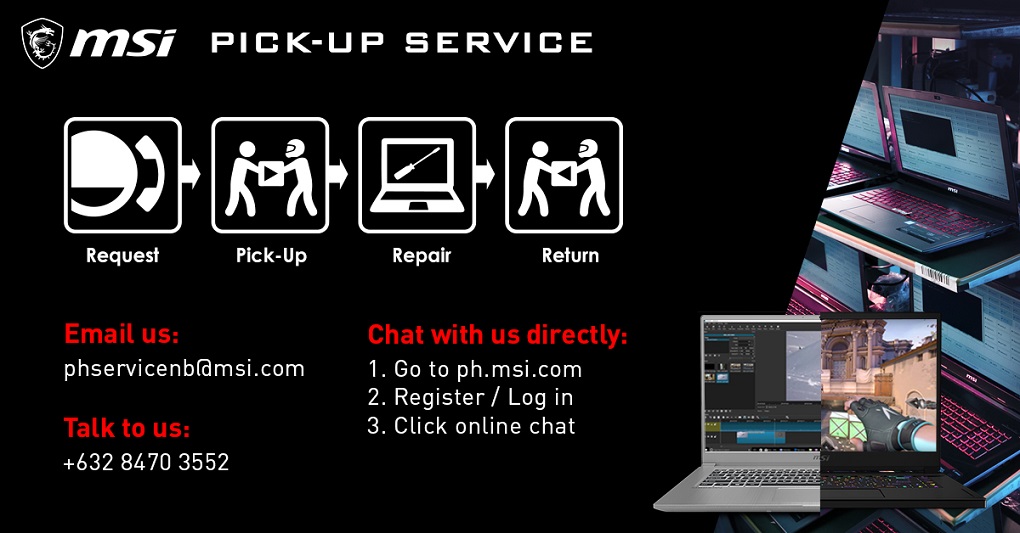 To make sure that you are eligible for this service, check out MSI's terms and conditions: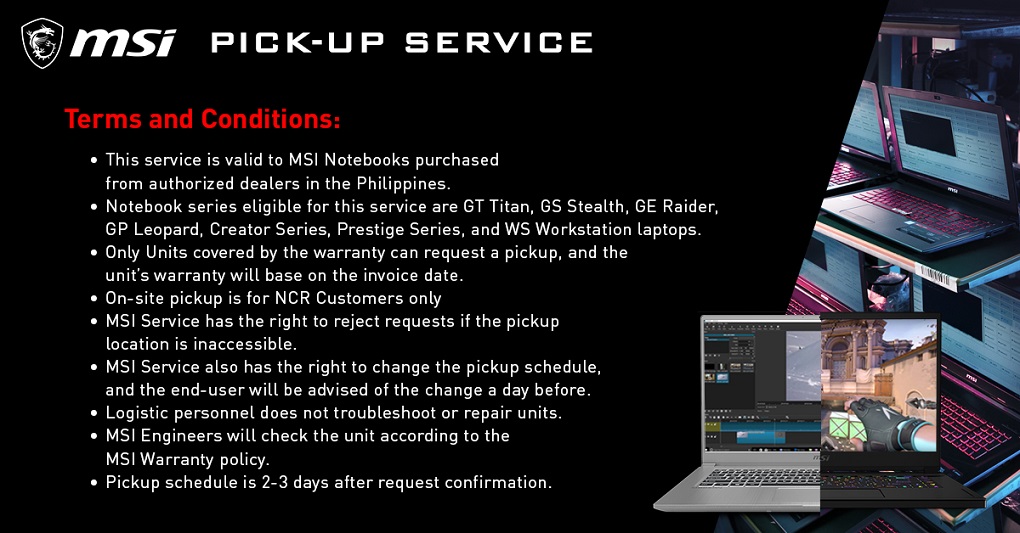 Good news, isn't it? Share your thoughts with us in the comment section below!