Looks like the dream shoes of every console gamers is here. Paul George of Oklahoma City Thunders has just announced that his new shoes, the PG-2 "PlayStation" Colorway, is now official with the collaboration of Nike Basketball and PlayStation.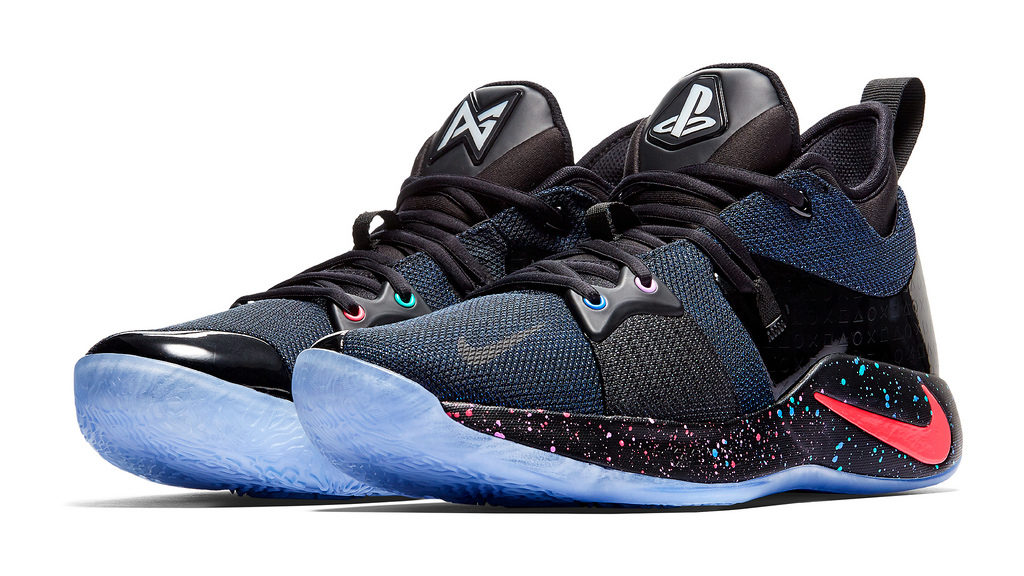 Paul George loves the PS2 when he was still young which is why this collaboration has been a long time coming according to the 4-time NBA All-Star. Aside from the PlayStation logo at the tongues of the shoe, there are some unique features that you probably would love about the shoes.
The logos at the tongues of the shoes illuminates and you can choose between pulsating or illuminate with just a button. PlayStation gamers would surely love it as this one has a unique PSN Unique Barcode that contains a PSN voucher code that you can redeem at the PlayStation Store.
When you look closely at the shoes, you can clearly see the PlayStation  button colors and symbols on the shoes along with the embossed patent leather on each shoe.
The PG2 "Playstation" Colorway will be available on February 10, 2018 and it will be available for USD$110 (Php5,578~)