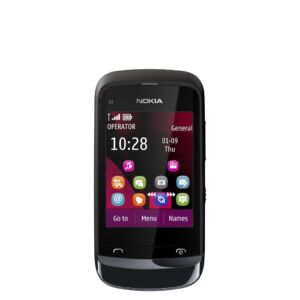 Nokia C2-02 w/ the slide closed
3 new C2 variants was introduced at Nokia Connections 2011 in Singapore – the Nokia C2-02, Nokia C2-03 and Nokia C2-06. All of them use a keypad and a touchscreen. There may be some little difference with those variants like the dual sim feature on the Nokia C2-03 but all of them are affordable for everyone
Nokia C2-02 is a single sim version while the Nokia C2-03 is the third Dual SIM phone by Nokia (The first two Dual sim phones by Nokia are Nokia X1-01 and Nokia C2-00 which I blogged about a few days ago). It also comes with Nokia's unique Dual SIM capabilities like allowing user to personalize up to five SIM cards with a dedicated look and feel and the Easy swap option (which can be found on the Nokia C2-00 as well) that lets users change their SIM Cards without having to turn off their cellphone. The last phone, Nokia C2-06 comes in a range of fresh colors with a clean, smooth finish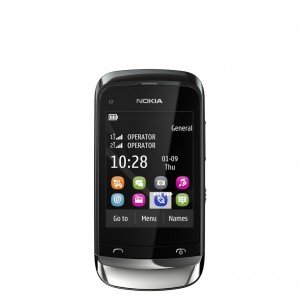 Nokia C2-06
All of these phones ship with the new Nokia Maps for S40, where local maps and places of interest pre-installed on the phone. It means that users can view maps and plan routes even when the phone is not connected to the GPRS.
These three phones has Nokia Browser too. It is almost similar to Opera Mini, Both browsers compress their data which keeps the costs of surfing low and speeds up pages.
These 3 variants packs a FM radio, Media player, expandable memory up to 32 GB. The estimated retail price of the Nokia C2-02 and C2-03 is approximately USD 105 (around PHP4700) and for the Nokia C2-06 it is USD 112 (around PHP5000). All of the devices are expected to hit the market in the third quarter of 2011.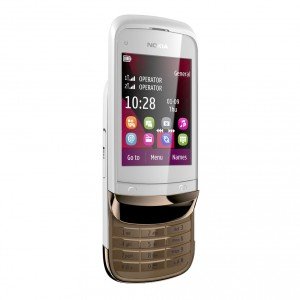 The stylish C2-03
Nokia has made a great affordable phone that caters what the people wanted, a featurephone which has a touch screen feature with an affordable price. This phone may take some numbers from Samsung's affordable touchscreen phones in the market.
---
Enter your email address:
Delivered by FeedBurner