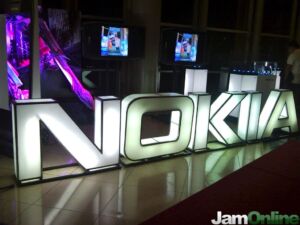 Nokia Philippines
Here's interesting news. Nokia has taken the title of being the Top brand in the Philippines. Nokia bested other top brands such as Nescafe, Lucky Me and Jollibee, among others according to Nielsen.
According to the survey, Nokia is the dominant market leader in the country, besting other top brands that are mostly categorized as Fast Moving Consumer Goods (FMCG)
It is very interesting to see that a cellphone manufacturer bested other manufacturers producing food and drinks which are very essential in our lives.
One thousand respondents in randomly selected urban areas nationwide were asked through a face-to-face interview which one (1) brand of a specific product category they consider as their favorite brand. The ranking was then determined through the number of respondents who chose the brand.
The other brand giants that made it in Nielsen's Top 10 brands list were Nescafe, Lucky Me, Energizer, Jollibee, Selecta, C2, Gatorade, Cobra, and SM Malls.
---
Enter your email address:
Delivered by FeedBurner