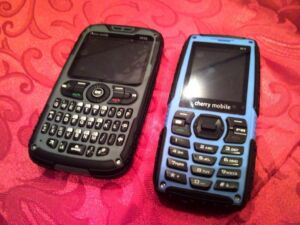 R9 Tough and R7 Vigor
Last Thursday I was invited by Cherry Mobile for the Media launch of the two newest shockproof phones that will hit the market – R7 Vigor and R9 Tough. Both phones supports Dual SIM/Dual Standby and can withstand. Shocks against drop impacts as high as 1.5 meters. Along with those phones, Cherry Mobile introduced their newest ambassador, Mr. Robin Padilla
UPDATE: Some Pictures Added
I want to thank the guys at Cherry Mobile for the warm welcome. They're so friendly and kind.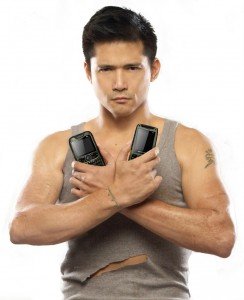 Robin Padilla Endorses Cherry Mobile Shockproof phones
We all know that Mr. Robin Padilla is the "Bad boy of Philippine Cinema", He always have a tough role in action movies. Just like the new shockproof phones of Cherry mobile, R7 Vigor and R9 Tough are very tough.
R7 Vigor is a bar type of phone while the R9 Tough is a QWERTY phone. Both phones features a easy-grip rubber casing, Dual Sim/Dual Standby, loudspeaker, camera, FM Radio, Flashlight, MMS/WAP/GPRS, Bluetooth, Java/Built-in games and an expandable storage up to 4GB.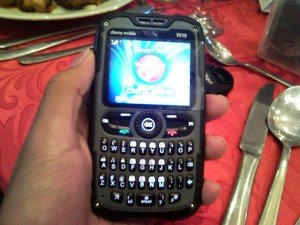 R9 Tough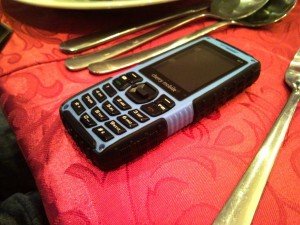 R7 Vigor
When I got the chance to hold the R7 vigor, the bar type shockproof phone of CM. I felt that the phone is heavy for its size maybe because of the shockproof feature. The phone feels comfortable to hold, thanks to the easy-grip rubber material. The R9 tough, the QWERTY one feels heavy and comfortable to hold too. The things that I notice on both phones are they are really tough…. and tough to open. You'll need a screwdriver to open those back cover.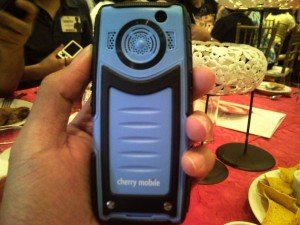 R7 Vigor's Back cover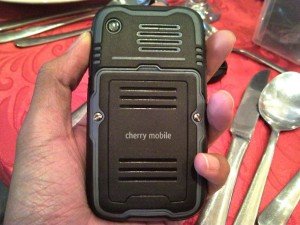 R9 Tough's Back Cover
Cherry Mobile phone also offers new services such as Cherry Shop, Cherry Mail and Cherry Messenger. Cherry shop acts like the App store — You can download Apps, Games and Wallpapers for your cherry phone. Cherry Mail is Cherry Mobile's email client for cherry phones while Cherry Messenger acts like a BBM of Blackberry and I heard they're working on the data plans.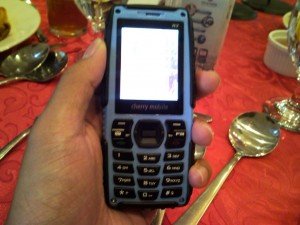 R7 Vigor
The phone is tough but the price is not that tough on the pocket. R7 Vigor has a SRP of PHP 1,999.00 while the R9 tough has a SRP of PHP 2,399.00. It is available in different colors. I believe that these prices are cheap for a shockproof phone.
R7 vigor and R9 Tough live shots:
PRESS SHOTS:


Rating: 9.0/10
---
Enter your email address:
Delivered by FeedBurner