Excitement is building up as Nothing gears up to unveil the Nothing Phone (2) on July 11. Indian fans, however, have an opportunity to secure their units ahead of time, as pre-orders will open on June 29. Although it's not exactly a traditional pre-order, interested buyers can sign up on Flipkart's dedicated landing page to reserve their unit and enjoy some enticing perks.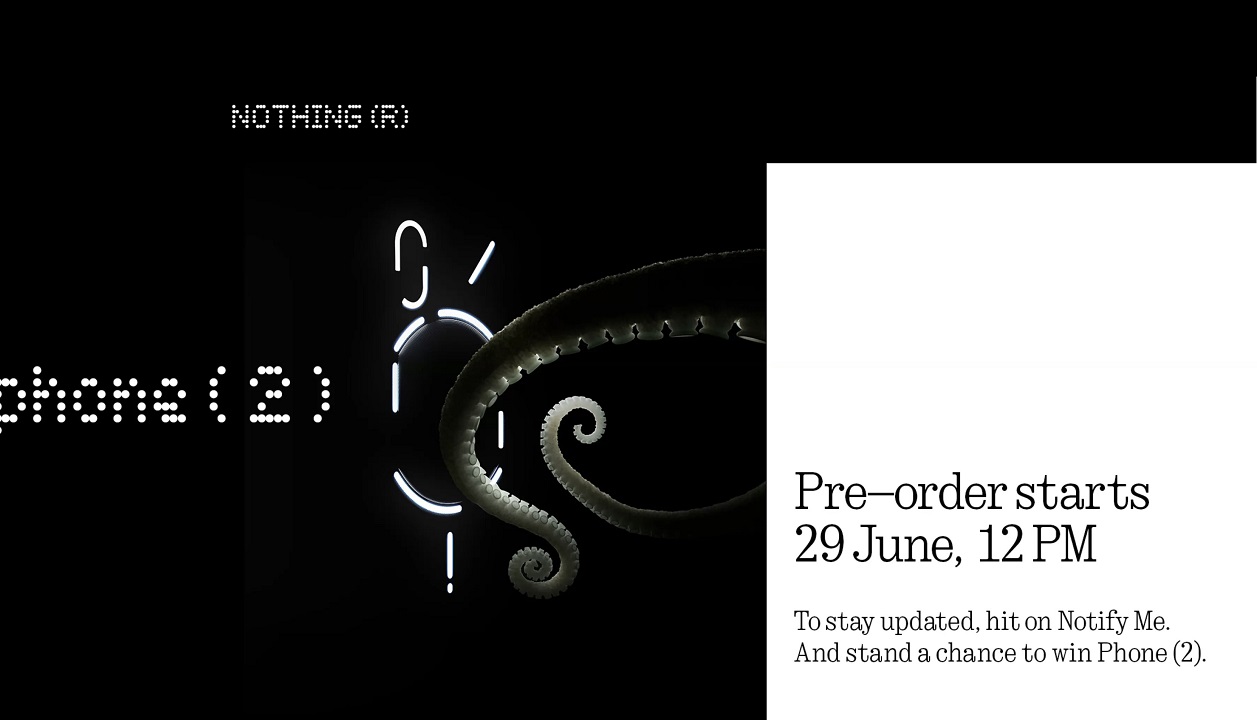 Securing Your Reservation and Perks
Starting June 29, Flipkart will begin accepting ₹2,000 deposits from customers in India who wish to reserve the Nothing Phone (2). This deposit is fully refundable and serves as a qualification for a 50% discount on the Ear (stick), which carries a manufacturer's suggested retail price (MSRP) of ₹10,000 but is currently available for ₹7,000. Additionally, customers will enjoy a 50% discount on the "Nothing accessories package." Leading banks will also offer cashback options, further enhancing the value proposition.
Customers who have made the deposit will have a window of time to make their final decision. From July 11 (9PM) to July 20 (11:59PM), individuals can finalize their purchase by selecting the desired Nothing Phone (2) model and paying the remaining balance. Alternatively, customers who choose not to proceed with the purchase can request a refund of their deposit. While the exact shipping date is not explicitly mentioned by Flipkart, it is reasonable to assume that deliveries will commence on or shortly after July 21.
Confirmed Details and Upcoming Event
Nothing has already provided some key details about the highly anticipated Phone (2) model. The upcoming event on July 11 will serve to fill in any remaining gaps, ensuring that customers have a comprehensive understanding of the device they are pre-ordering. With the promise of unveiling more information during the event, prospective buyers can make an informed decision when securing their reservations.
Stay tuned for more info!
Source: @ishanagarwal24 via GSMArena