The highly anticipated OnePlus Fold, the first foldable phone from OnePlus, is gearing up for its grand debut. During the OnePlus 11 launch event held in February this year, OnePlus confirmed that it would announce its foldable device in the third quarter of this year. Its official name is yet to be revealed, but it is tentatively called the OnePlus Fold. In an exclusive leak, tipster Yogesh Brar shared crucial details about the launch timeframe, venue, and target markets for the OnePlus Fold.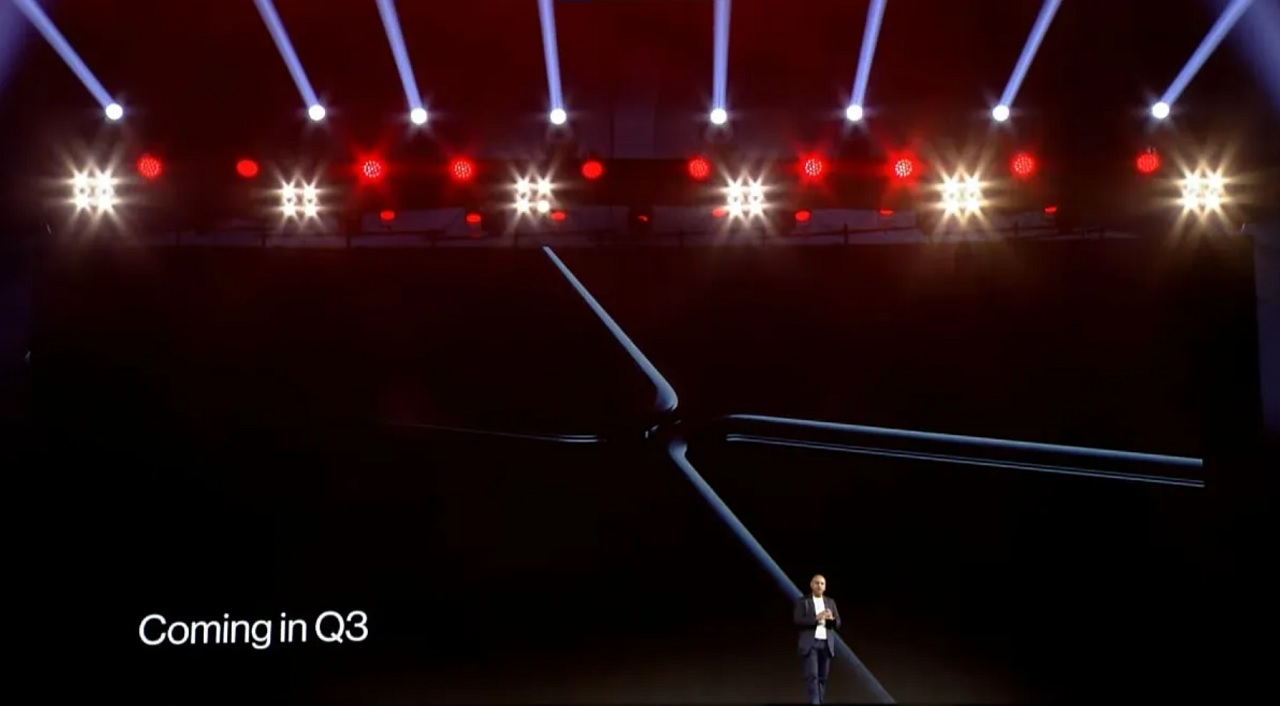 Launch Timeframe and Availability
According to Brar, the OnePlus Fold will launch in the first half of August. The launch event might take place in New York City, adding an air of anticipation to the announcement. OnePlus has chosen this vibrant metropolis as the backdrop for its grand unveiling, underscoring the global appeal and ambition of the OnePlus Fold.
The OnePlus Fold will have a global rollout, encompassing several key markets, including the United States and India. With a strategic focus on expanding its reach in highly competitive smartphone markets, OnePlus aims to captivate consumers with its cutting-edge foldable technology.
Rumored Specifications of OnePlus Fold
While details about the OnePlus Fold's specifications previously leaked, the recent revelation does not provide any new insights into its features. However, reports suggest that the OnePlus Fold might borrow certain specifications from the OPPO Find N3, which might launch in August in China. The OnePlus Fold might sport an 8-inch foldable OLED screen with a QHD+ resolution, accompanied by a 6.5-inch cover OLED panel featuring FHD+ resolution. Rumors also suggest that its display will offer a smooth 120Hz refresh rate, enhancing the overall visual experience.
Under the hood, the phone might house the powerful Snapdragon 8 Gen 2 chipset. It could also have a generous 16GB of LPDDR5 RAM and 512GB of UFS 4.0 native storage. Running on the latest Android 13 operating system with OxygenOS 13.1, the device is expected to deliver seamless performance and storage capabilities to meet the demands of modern smartphone users. Furthermore, rumors claim that it will feature a 4,800mAh battery with 80W fast charging support, ensuring extended usage without compromising on convenience.
Consumers can also expect great camera specs from the device. On the cover display, users can expect a high-resolution 32-megapixel front-facing camera for stunning selfies. Meanwhile, the inner screen might also have another 32-megapixel front-facing camera to cater to various shooting scenarios. In addition, rumors claimed that its rear camera setup would comprise a 50-megapixel main camera with optical image stabilization (OIS), a 48-megapixel ultra-wide lens, and a 32-megapixel periscope telephoto camera.
So, are you excited? Stay tuned for the official announcement from OnePlus!
Source: @heyitsyogesh via pricebaba Daily