PLDT Home has once again proved its dominance in the Philippines, as Ookla named them the country's fastest broadband for the fifth consecutive year.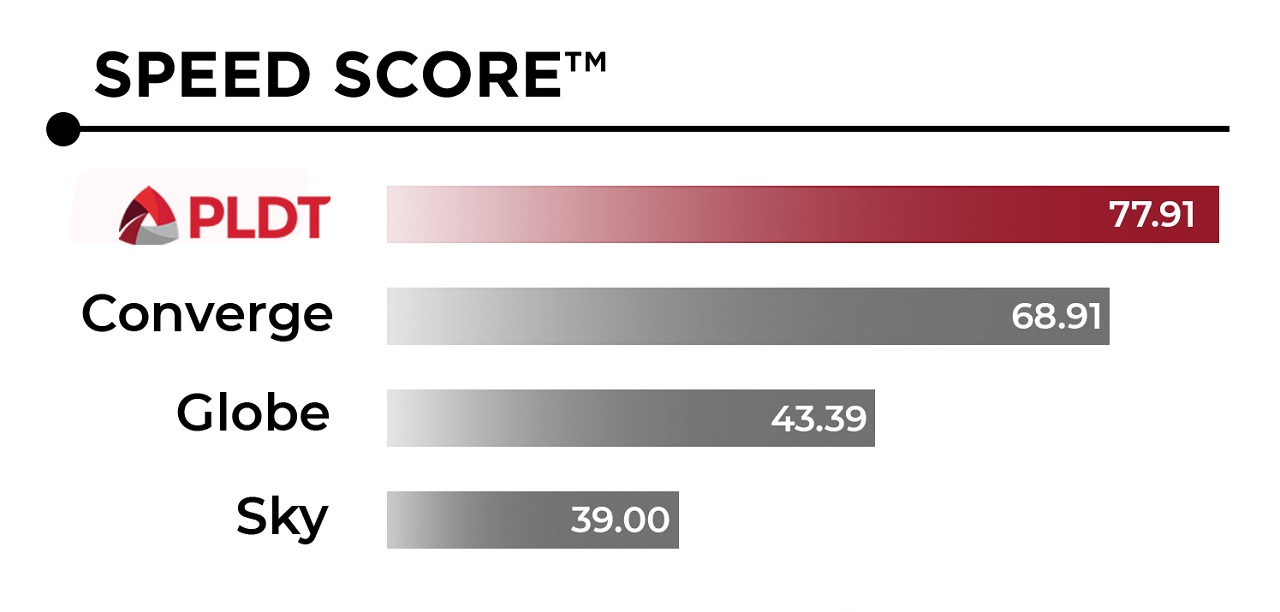 Ookla recognized PLDT Home through its Speedtest Award Q1-Q2 2022, besting all major internet providers in the Philippines. The company bagged the award after achieving a speed score of 77.91, recording the fastest and upload speeds at 210.83Mbps and 234.1Mbps, respectively.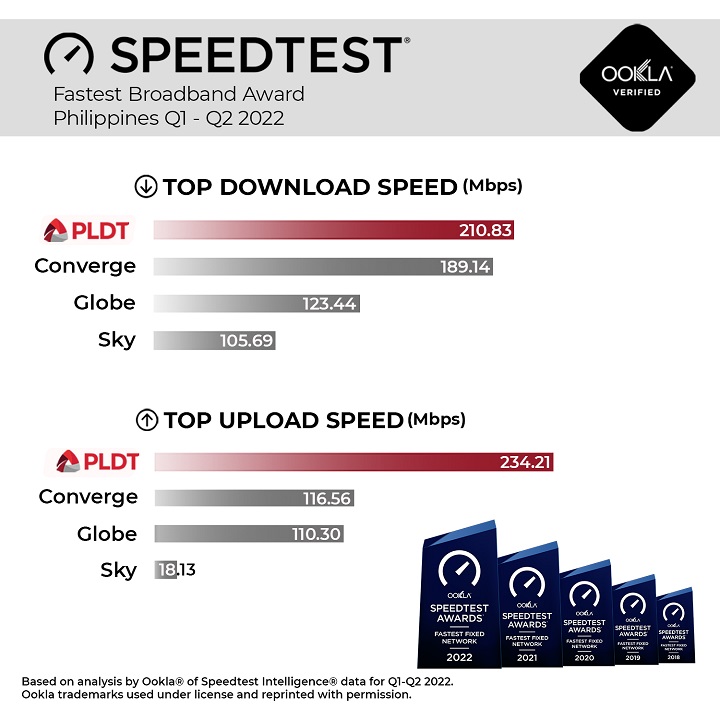 PLDT Home also clocked the top speeds in 15 major areas, including Quezon City, Pasig City, Davao City, Cagayan de Oro, Bulacan, Bacolod, Cainta, Baguio City, Pasay City, Iloilo City, Lucena, Malabon City, Valenzuela City, Marikina City and Batangas.
Meanwhile, the company expressed its commitment to leveling up the internet experience of Filipinos. In fact, in July, PLDT boosted its international network capacity through its US-Transpacific Jupiter cable system infrastructure, which is expected to provide greater capacity in multiple Terabits per second. This benefits PLDT customers with growing demands for digital services and a better digital experience.
What can you say? Do you agree with Ookla?
Let us know what you think in the comment section below!