OPPO officially launched the international version of ColorOS 12, delivering all-new inclusive UI with smoother performance.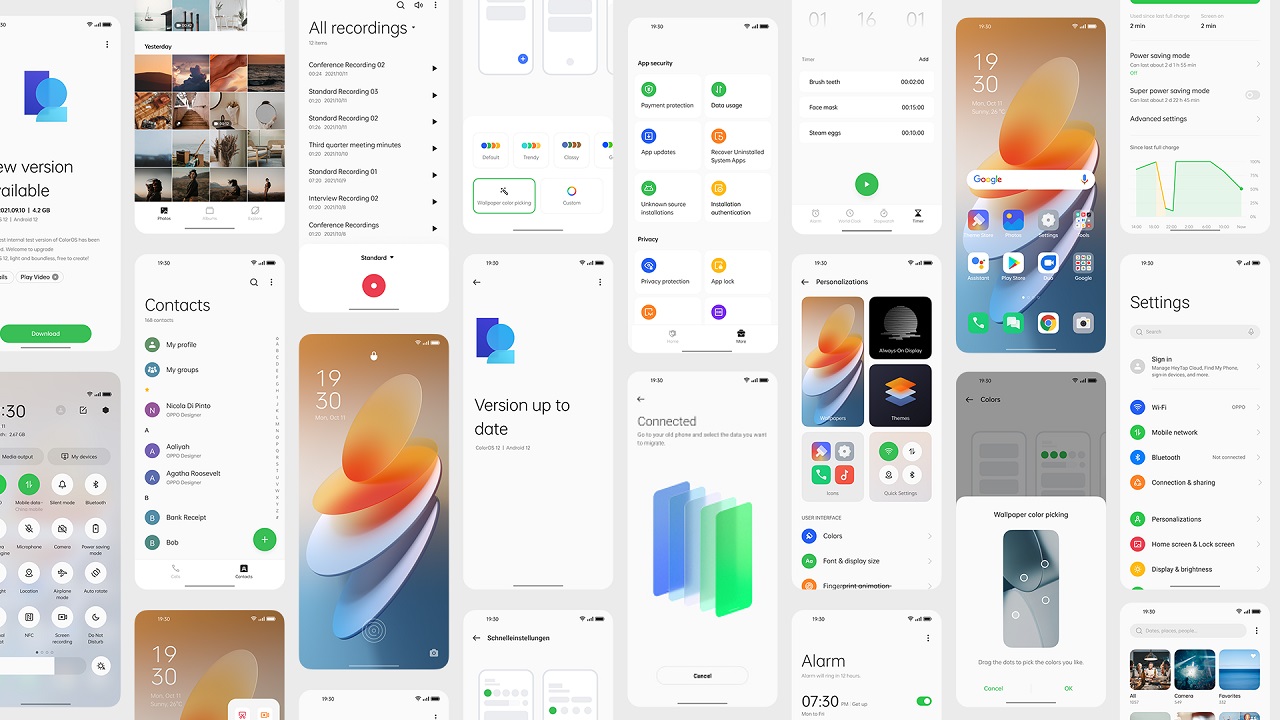 NOW MORE USER-FRIENDLY, COLOROS 12 NOW FOCUSES ON 'INCLUSIVITY'
OPPO made its new ColorOS 12 more inclusive for people. Backed by OPPO's Infinite Design concept, the latest update provides users with softer icons, animations, and information framework that are friendly to different languages and cultures. It is compatible with varying formats of phones, too.
Its design is lightweight, clean, and can be customized to fit user's unique preferences
ENJOY GREATER PRODUCTIVITY
Emphasizing both comfort and endurance, the OPPO R&D and Innovation team was able to address lags and stutters after prolonged usage. With this, ColorOS 12 can deliver a low 2.75% system aging rate in 3 years. It also offers an average of 30% lower memory occupation and 20% lower battery consumption.
It also sports Quantum Animation Engine, which adopts more than 300 improved animations to deliver lifelike effects.
The update brings practical features, including PC Connect, 3-Finger Translate powered by Google Lens, FlexDrop, and Phone Manager, allowing ColorOS 12 users to stay productive through multiple scenarios.
GIVE MORE IMPORTANCE TO YOUR PRIVACY
Aside from improved security features, like Privacy Dashboards, Approximate Location Sharing, and Microphone and Camera Indicators, ColorOS 12 also brings Private System, Private Safe, App Lock, etc.
OPPO also ensured users that their data is safe as they stay in the nearby servers, which is saved in a non-plain text format and is transmitted using a proprietary protocol.
It also holds privacy certifications from authoritative organizations, such as ePrivacy and ISO27001.
NOW MORE DEVELOPER-FRIENDLY
The mobile brand also shared that ColorOS aims to become a more Android developer-friendly OS. In fact, OPPO has furthered open its HyperBoost, Color Vision Enhancement to benefit Android app developers and enhance the Android ecosystem.
COLOROS 12 ROLLOUT PLAN
OPPO will first roll out ColorOS 12 public beta today in Indonesia, Thailand, and Malaysia on the Find X3 Pro 5G. Rollouts will then continue step-by-step in other countries and on additional devices through the rest of 2021 and 2022. The company aims to bring ColorOS 12 to over 110 models with 150 million users.
Here's the timeline: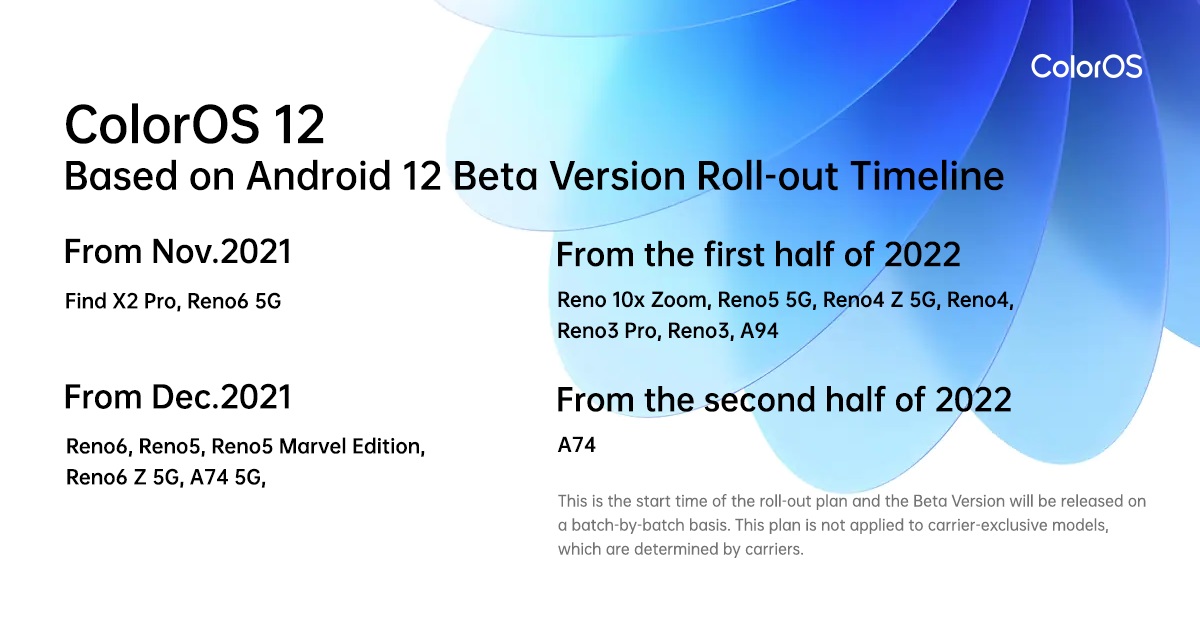 So, are you excited about the ColorOS 12 update?
Let us know what you think in the comment section below!