If you don't want to go outside to pay your bills and finish some stuff but you're too afraid from the pandemic then you might want to go cashless with PayMaya as the company has just announced that they'll be expanding their services to more government partners.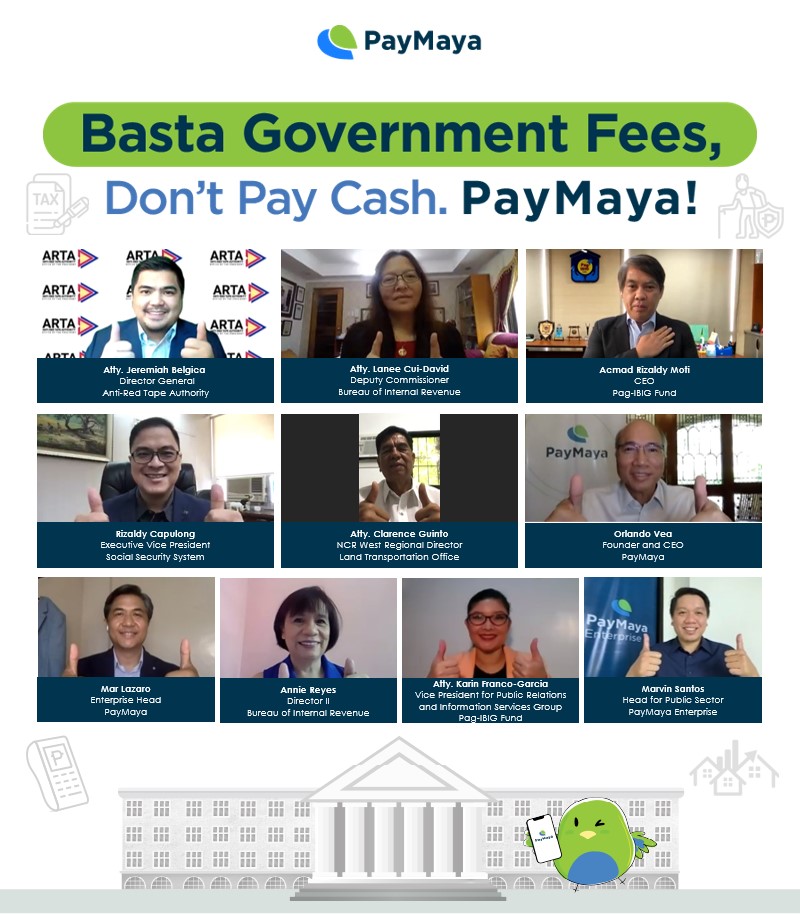 Paymaya has partnered with different government agencies and they just added Land Transportation Office (LTO), the Securities and Exchange Commission (SEC), the City of Taguig, the Intellectual Property Office of the Philippines (IPOPHL), and the Optical Media Board (OMB) in their roster of government partners that will accept cashless payments.
There will also be 50 government agencies and local government units that will be accepting card and e-wallets payments including the Bureau of Internal Revenue (BIR), the Social Security System (SSS), the PAG-IBIG Fund, the Bureau of Customs (BOC), the Department of Foreign Affairs (DFA), the Department of Trade and Industry (DTI), the Professional Regulation Commission (PRC), and the National Home Mortgage Finance Corporation (NHMFC), City of Valenzuela, Ormoc City, and Parañaque City, among many others.
With this, you may now pay your taxes thru the PayMaya app and members here and abroad can remit their contributions to SSS and in PAG-IBIG, they'll be able to remit their contribution payments and even top up their savings accounts with their card and e-wallet payments.
If you don't have the PayMaya app, you can download the PayMaya Android or iOS app here: https://official.paymaya.com/CAK1/425eb133