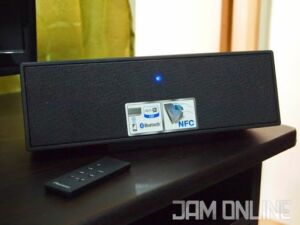 Most speakers released today now packs Bluetooth. Why? Because today, we mostly use our mobile devices to play music and we hate it when it is still connected via wires because it is a nuisance when we need to control our music player but we're away from the speaker. Today, we'll review Pioneer XW-BTSA1-K Bluetooth speaker and no; this is no ordinary Bluetooth speaker because this speaker comes with NFC and a remote control.
The Pioneer XW-BTSA1-K Bluetooth speaker isn't the best looking speaker that we've seen but the speaker is small. It doesn't look complicated and the design fits well in any room. The speaker's body is made up of plastic but it doesn't feel cheap and actually, I liked it.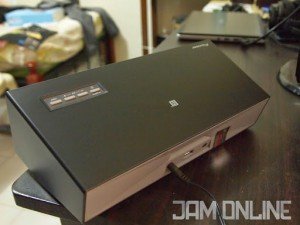 The rubber buttons are placed at the top and it's small but easy to press. This speaker also supports NFC and when you want to pair your smartphone or tablet with NFC, all you have to do is to tap your phone at the top of the speaker. Pairing is very easy even if you don't have NFC on your smartphones. Actually, I've been using this speaker to connect to my laptop via Bluetooth and it was very easy to pair and connect.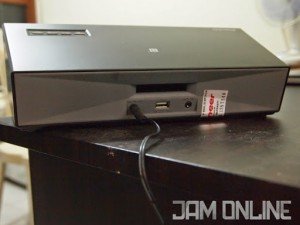 This speaker needs to be plugged in everytime and there's an included remote control inside the box too that's why it is best to use it at your living room or at your bedroom. Actually, I barely used the buttons on the speaker and most of the time, I used the remote control included in the speaker however, when pressing next or previous song, it has a little bit of delay but it isn't much of a deal breaker. I mean, c'mon, there are only few wireless speakers with remote control at this price range.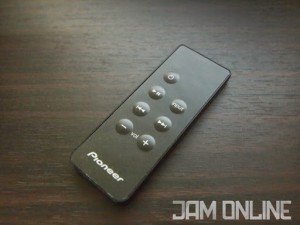 One thing that I love in this speaker is the support for the aptX audio codec which means that you could have awesome audio quality despite using wireless connection but of course, if you don't want to use wireless connection, you could use AUX input and yes, there's a USB port too if you want to charge your music player or your smartphone on the speaker.
There's a 2 x 8W speakers on the Pioneer XW-BTSA1-K speaker and the performance wasn't great but it wasn't unimpressive too. When playing electronic songs like 'Fragments of time' from Daft Punk, it tends to be deeper than I expected and hi-hats lacks more push but the bass wasn't prevalent but the clarity and the details are still good.
John Mayer's 'War of my life', the vocals sounds good and it doesn't sound harsh. However, some songs sounds a little bit buried but most of the time, most of it sounds good.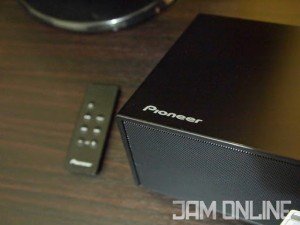 The quality of the speaker may not be the best but this one came in with a remote control and it doesn't take too much space. The price is quiet good too for its specifications and its features.