PLDT Enterprise, the business-to-business arm of the Philippines' largest fully integrated telco PLDT, has entered into a strategic partnership with the Philippine Economic Zone Authority (PEZA) to bolster the country's digital ecosystem and provide ICT and connectivity solutions to global investors.
The collaboration aims to enhance the Philippines' competitiveness as a digital hub in the global business market, leveraging PLDT Enterprise's expertise and cutting-edge solutions.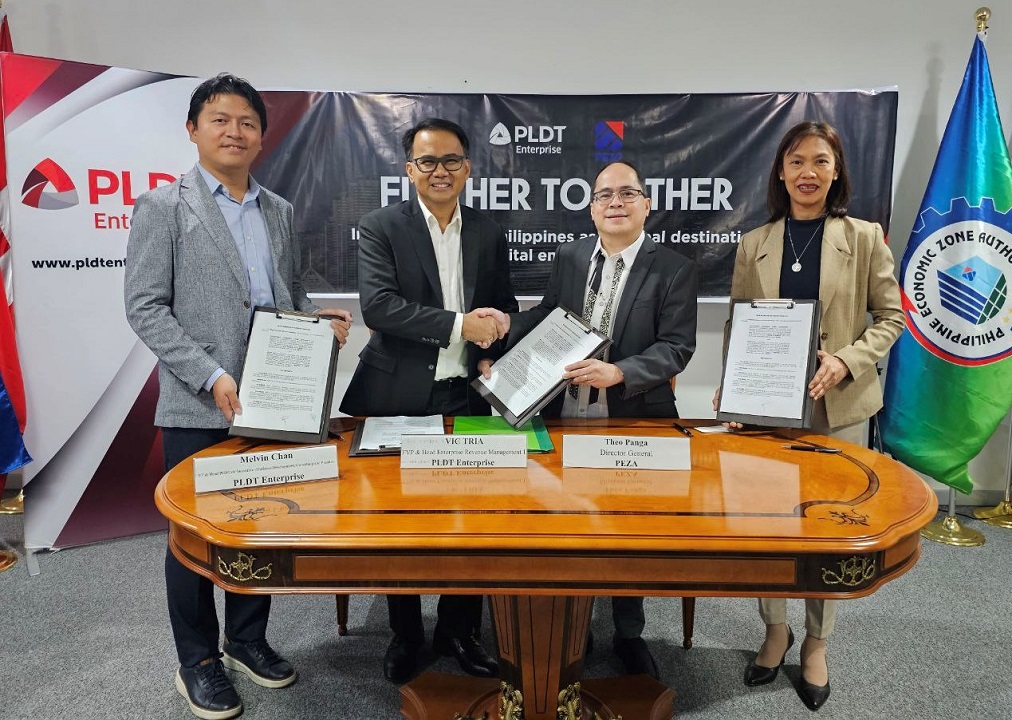 Strengthening the Philippines' Business Potential
PEZA, represented by Director General Theo Panga, is determined to showcase the country's potential as a prime business destination for international investments. The partnership with PLDT Enterprise plays a pivotal role in realizing this vision. This enables the growth and development of industries through digital transformation and innovation.
Facilitating Digital Prowess and Co-Innovation
Melvin Jeffrey Chan, Vice President & Head of Enterprise Innovations, Business Development, Consulting & Presales at PLDT Enterprise, highlights the intention to boost the country's digital prowess and collaborate with domestic and foreign investors to foster co-innovation. Through the partnership, PEZA-certified companies can leverage the company's extensive communication network to accelerate their businesses and uncover new areas for innovation.
Commitment to Empowering Industries
Vic Tria, First Vice President at PLDT Enterprise, reaffirms the company's commitment to empowering businesses and contributing to the country's economic growth. PLDT Enterprise continues to expand its network infrastructure and invest in cutting-edge technologies. These aim to meet the evolving needs of industries and support the thriving digital ecosystem in the Philippines.
Leading with World-Class Network Services
PLDT Enterprise also has a track record of delivering top-notch network services, earning recognition from various award-giving bodies. The company's ongoing investments in international network infrastructure, including the Jupiter Cable System, Asia Direct, and Apricot subsea cable systems, further solidify its commitment to providing world-class services in the Philippines. In addition, these infrastructure enhancements cater to the increasing digital service and technology requirements of industries, ultimately driving their growth and success.
Empowering Businesses for Digital Transformation
As the trusted partner for businesses and investors, PLDT Enterprise also plays a vital role in enabling digital transformation journeys. By offering a wide range of fixed-line, wireless, and ICT solutions, the Enterprise group empowers business owners to adapt to evolving technological needs, optimize efficiency, ensure continuity, enhance connectivity, and elevate customer experiences.
For more information about PLDT Enterprise and its offerings, visit pldtenterprise.com.