PLDT Home Fibr users will be happy to know that their plans have been upgraded you can get a speed upgrade of up to 600Mbps with their latest offer! PLDT Home Unli Fibr Plan 2699 subscribers will be getting an upgrade from 100 Mbps to 300 Mbps and the Unli Fibr Plan 3799 from 200 Mbps to 600 Mbps!
The most ideal plan, the Unli Fibr Plan 1699 is also getting an upgrade in where you can get speeds of up to 50Mbps from 35Mbps and that is already perfect for people who want to download games and even stream.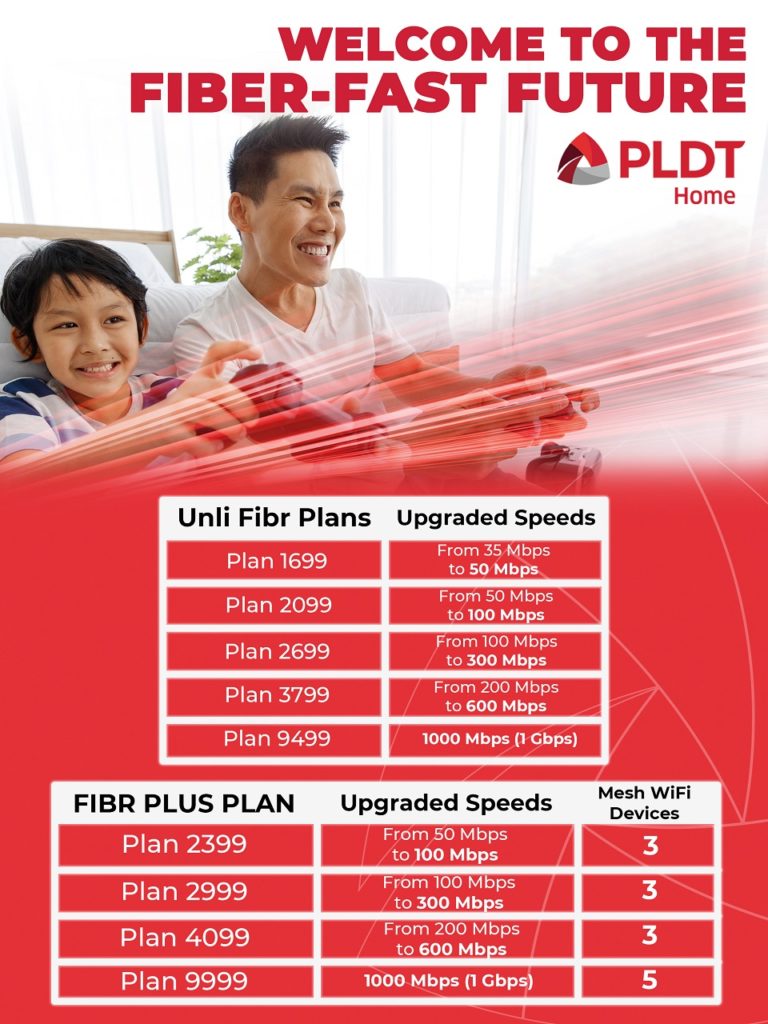 The Unli Fibr Plan 2099 will also be upgraded to 100Mbps which is perfect for a larger household that downloads games and does some 4K streaming. While the Unli Fibr Plan 2699 will be upgraded to 300 Mbps and the Unli Fibr Plan 3799 to 600 Mbps! And yes, the Unli Fibr Plan 9499 will give you 1 Gbps.
If you want the fastest speeds at home then you better check out their Fibr Unli and Fibr Plans here