In a groundbreaking collaboration, PLDT Inc., Smart, MediaQuest Holdings, Cignal TV, and NTT DATA have joined forces to enhance the experience of basketball enthusiasts attending the FIBA World Cup 2023 in Manila.
This partnership introduces "Pearl," the Philippines' first "Digital Human," a conversational AI Avatar set to engage with fans and provide real-time assistance at the event.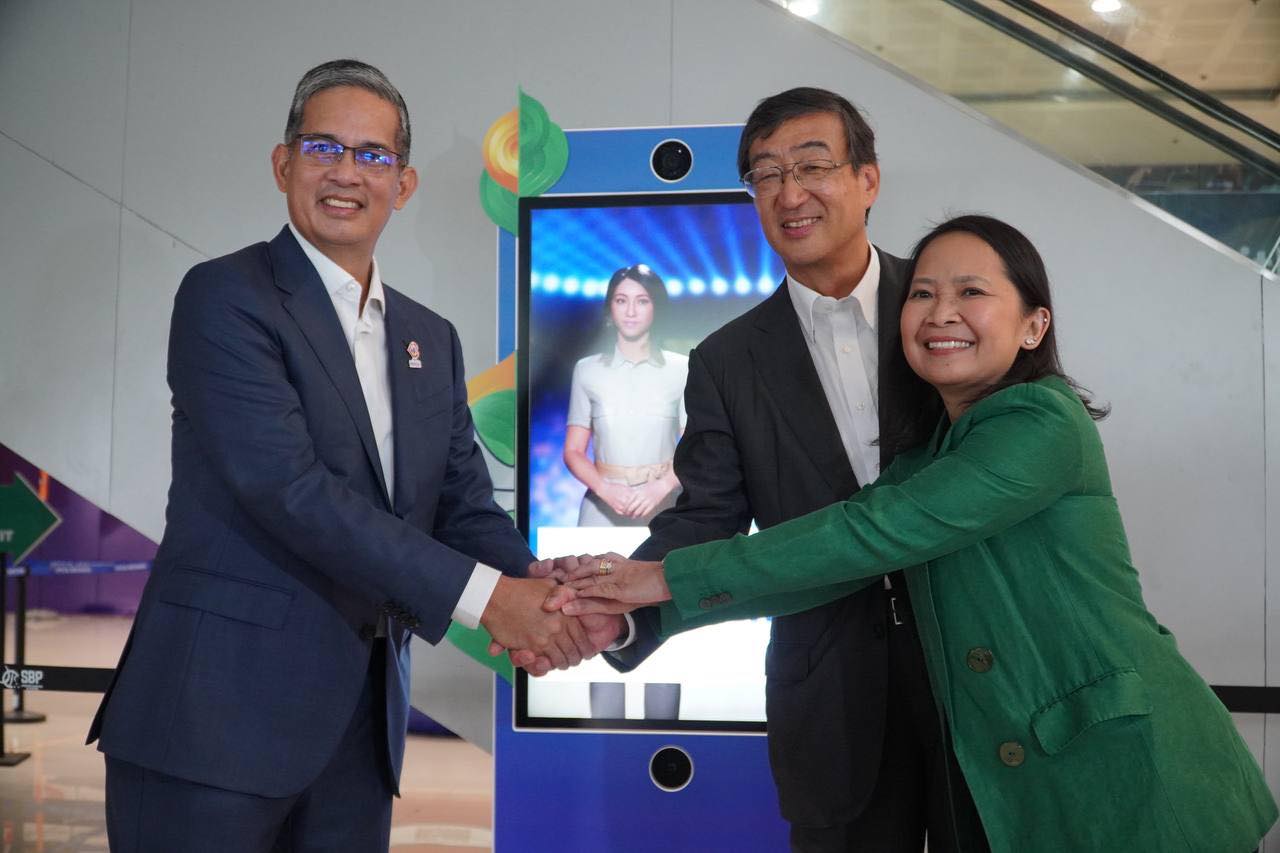 Introducing Pearl, the Philippines' first Digital Human
Pearl, a revolutionary conversational Artificial Intelligence (AI) Avatar empowered by Digital Human technology, is set to make its debut at the FIBA Basketball World Cup 2023. Anticipating a gathering of nearly half a million fans from August 25 to September 10, the organizers have stationed Pearl at key locations, including the Smart Araneta Coliseum and the Mall of Asia Arena. In addition, with advanced ChatGPT technology and sensory capabilities, Pearl can communicate fluently in both English and Filipino, offering insights, information, and guidance to attendees.
A Pioneer in Digital Human Technology
Pearl also stands as a pioneering example of Digital Human technology, seamlessly blending speech recognition, machine learning, natural language processing, and conversational AI.
Moreover, interacting with visitors using lifelike facial expressions and intuitive conversation, Pearl becomes an essential companion for fans seeking a more immersive event experience.
Elevated Fan Engagement
Fans attending the FIBA games can also now effortlessly gather game updates, statistics, leaderboards, and forthcoming match schedules through interactions with Pearl. This new level of engagement redefines how fans interact with live sports events, bridging the gap between technology and the fan experience.
Smart Solutions for a Connected Experience
NTT DATA, along with NTT Ltd. and NTT DATA Business Solutions, collectively committed to pioneering Smart Solutions for enhanced global experiences, made the development of Digital Human technology. These innovations amalgamate cutting-edge IoT technology, AI advancements, and creative communication to transform fans' engagement with sports events. The NTT Group's success in deploying Smart Solutions for renowned events like the Tour de France, IndyCar Series, and Major League Baseball is also a testament to their approach's transformative power.
Collaborating closely with Smart and PLDT through their enterprise arm, PLDT Enterprise, Mediaquest, Cignal, and the NTT Group have also united to introduce Smart Solutions to the Philippines in conjunction with the FIBA Basketball World Cup 2023.
Pioneering the Future of Fan Experience
Expressing enthusiasm for this pivotal development, Noriyuki Kaya, NTT DATA Executive Vice President, shared, "We are thrilled to introduce Smart Solutions to the Philippines at this global event. We look forward to more collaborations with the PLDT Group and the Mediaquest Group as we develop more innovations."
On the other hand, Alfredo S. Panlilio, President and CEO of PLDT and Smart Communications, emphasized the evolution of fan experience, stating, "Pearl gives them something more – a taste of the emerging digital future today. That's why we are quite keen on bringing Smart Solutions to Philippine sports. This will bring the fan experience to new, higher levels."
Meanwhile, Jane J. Basas, President and CEO of Mediaquest and Cignal, noted the significance of Pearl's impact, saying, "Aside from helping sports fans enjoy the FIBA games, Pearl gives them something more – a taste of the emerging digital future today."
The collaboration's transformative impact on fan engagement also marks a significant stride towards elevating the sports event experience with cutting-edge technology.