realme has once again proved its dominance as it recorded 40 million sales volume for its Number Series smartphones.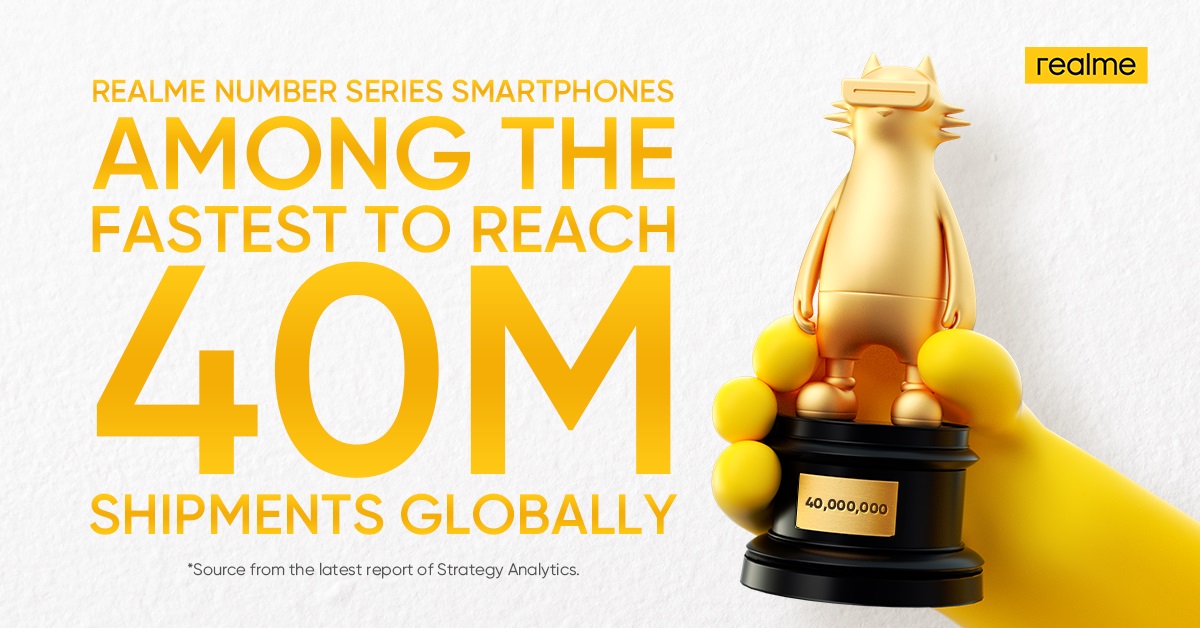 According to global research firm Strategy Analytics, the Number Series' shipment volume of 40 million units worldwide shows its strength in the market. In fact, currently, realme is ranking fourth among "New Age Smartphone Families" in the world.
Moreover, realme achieved this milestone in less than four years. The Number Series is also one of the Android smartphone product lines to reach the 40-million mark.
Headlined by the realme 8 Series, the lineup has consistently performed excellent in the mid-range segment.
Meanwhile, in the Philippines, realme continuous to dominate the market, ranking number 1 for the first three quarters of 2021.
What can you say about realme's latest milestone?
Share your thoughts with us in the comment section!