Smart Communications, Inc. (Smart) and Viu have something special for fans, as they bring Cha Eun-Woo to their exclusive Hallyu Hangouts series.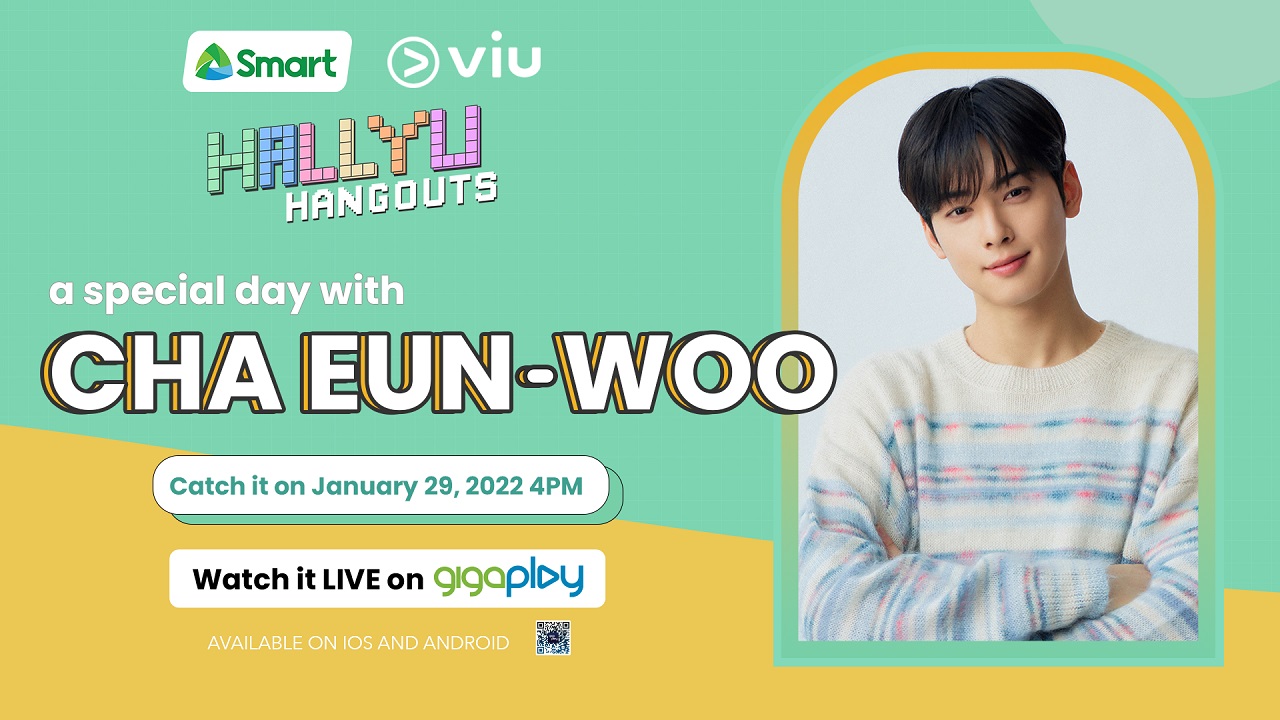 Subscribers can now spend virtual primetime with K-Drama star Cha Eun-Woo through Smart Hallyu Hangouts. It will be streaming live on January 29, Saturday at 4 PM.
Meanwhile, fans who will miss the live session can watch the replay at 8 PM on the same day.
Cha Eun-Woo said his excited to spend time with his Filipino fans.
"Mabuhay, Philippines! I'm inviting all my Filipino fans to come and spend a day with me on Smart Hallyu Hangouts for a special day that will be streamed live on the Smart GigaPlay App," he said in a video message posted on Smart's social media accounts.
To watch Smart's exclusive Hallyu Hangouts, Smart Prepaid and TNT users need to subscribe to Giga K-Video 99. The promo will be available on the day of the event at the GigaPlay app.
On the other hand, Smart Postpaid subscribers with Signature plans can directly access the event through the GigaPlay app.