Samsung officially launched the 2022 Galaxy A smartphones in the Philippines, as it formally introduced the new Galaxy A73 5G, Galaxy A53 5G, Galaxy A33 5G, Galaxy A23, and Galaxy A13.
The brand aims to continue offering an incredible experience for the Gen Z users, who want to enjoy outstanding features for the screen, camera, and battery at a very reasonable price. With this, Samsung packed its new smartphone line with trendy design, specs, and features, making it a great overall device in today's users' demand and needs.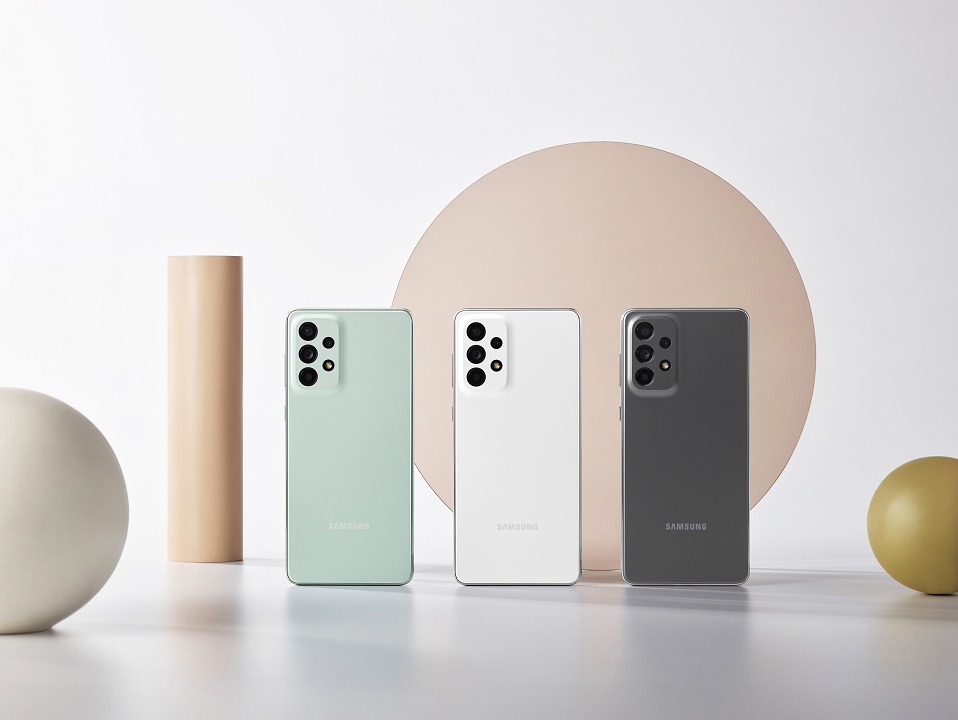 SAMSUNG GALAXY A73 5G
The new Galaxy A73 5G headlined the 2022 Samsung Galaxy A lineup. The Galaxy A73 5G could be the next Gen Z's go-to smartphone, as it sports awesome camera features to level up their social media experience.
It is banking on a quad-rear camera setup, consisting of a 108MP primary shooter, 12MP ultra-wide lens, 5MP bokeh lens, and a 5MP macro sensor. For selfies, it has a 32MP snapper.
The device also boasts quirky photography features to spice up each captured image and video. For instance, it delivers a high-resolution OIS camera, a life-like smooth video, Night Mode, Advanced Portrait Mode, and Fun Mode. With these specs, Samsung vowed to elevate users' content on their social media platforms through professional-grade photos and videos.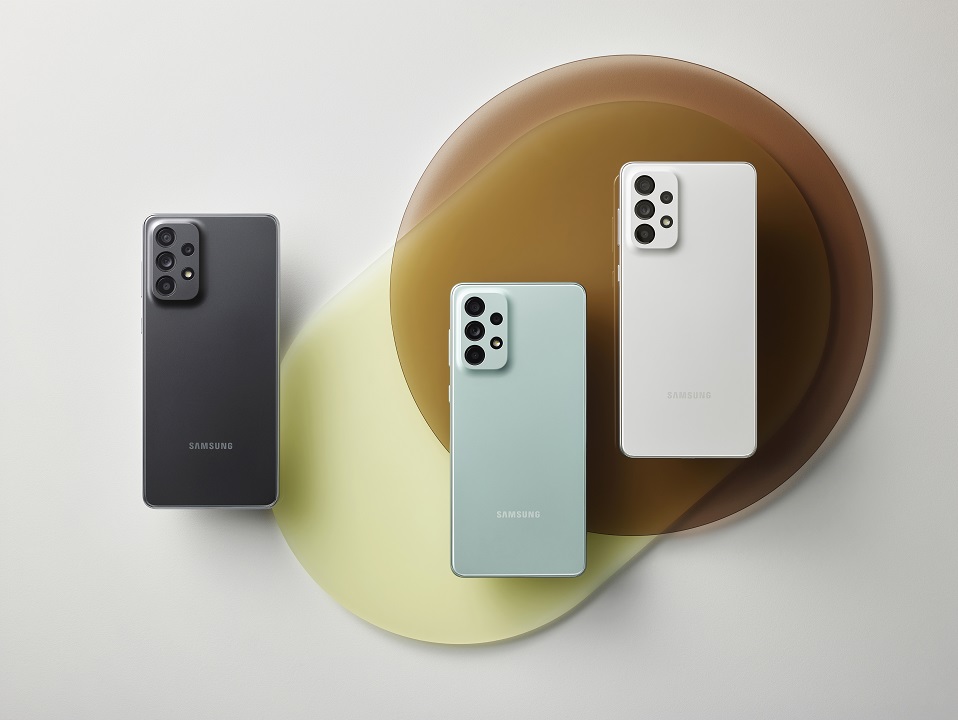 Apart from its camera department, the Galaxy A73 5G also sports Super Fluid Display to deliver enhanced outdoor visibility and overall screen quality. After all, it flashes a 6.7-inch FHD+ Super AMOLED screen with a 120Hz refresh rate. This ensures that users enjoy binge-watching their favorite series or even playing games with heavy graphics.
In addition, it loads powerful specs, as Samsung equips the Galaxy A73 5G with up to 8GB of RAM, up to 256GB internal storage, Snapdragon 778G chipset, and a 5,000mAh battery with 25W fast charging.
Consumers can also get it in refreshing color variants, including Awesome Gray, Awesome White, and Awesome Mint.
SAMSUNG GALAXY A53 5G
Touted for the younger generation, the Galaxy A53 5G provides the right users with the perfect balance of powerful specs and trendy features.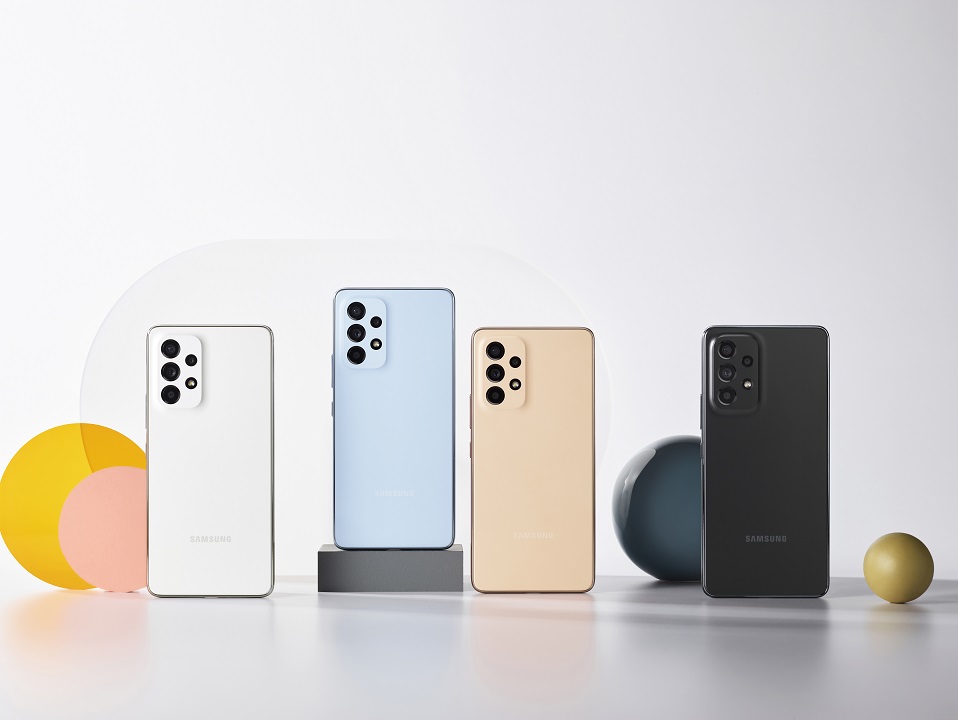 Like the Galaxy A73 5G, it also flashes Super Fluid Display with a 120Hz refresh rate, making it a good device for playing videos and games with heavy graphics requirements.
Samsung also armed it with the all-new 5nm Exynos 1280 chipset, up to 8GB RAM, and up to 256GB storage for a lag-free gaming experience.
Other notable features include its 64MP quad-rear camera, 32MP selfie snapper, and a large 5,000mAh juice to keep it running from day to night.
The Galaxy A53 5G comes in striking color options: Awesome Black, Awesome White, Awesome Blue, and Awesome Peach, which we love the most.
SAMSUNG GALAXY A33 5G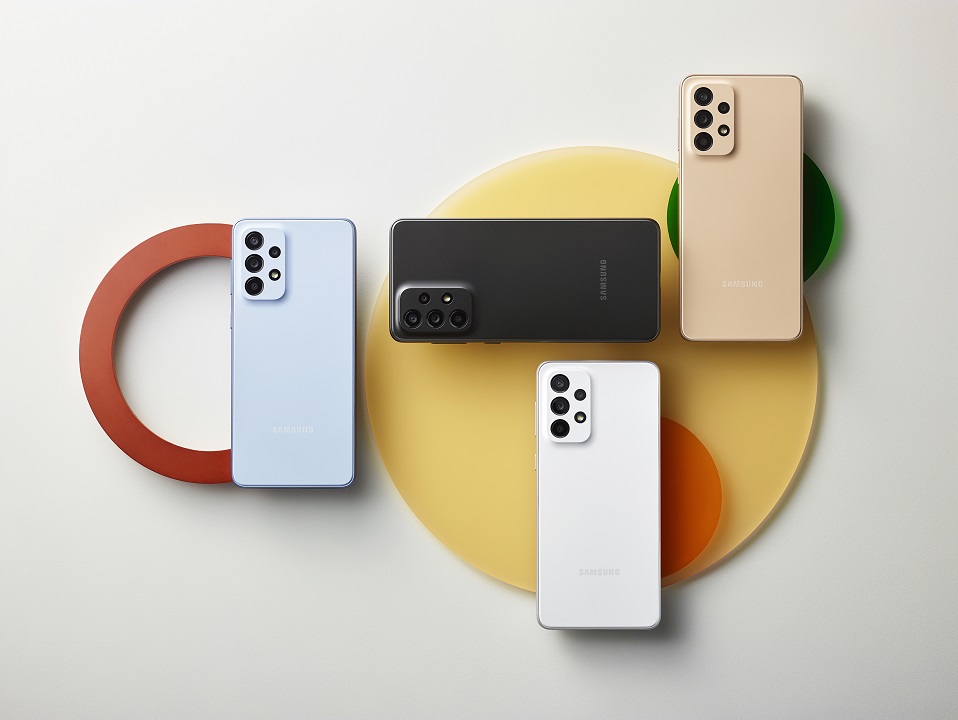 Meanwhile, the Galaxy A33 5G appears to be the slightly toned-down variant of the Galaxy A53 5G. It boasts a smaller 6.4-inch FHD+ Super AMOLED screen with an Infinity U design. The device also has a 90Hz refresh rate, which is still suitable for running heavy graphics.
Moving on to its photography department, the device also offers a 48MP primary shooter, completed with an 8MP ultrawide lens, a 5MP macro camera, and a 2MP depth sensor.
The Galaxy A33 5G brings powerful specs to its market, as it provides users with up to 8GB RAM, up to 256GB internal storage, and a large 5,000mAh battery with 25W fast charging tech.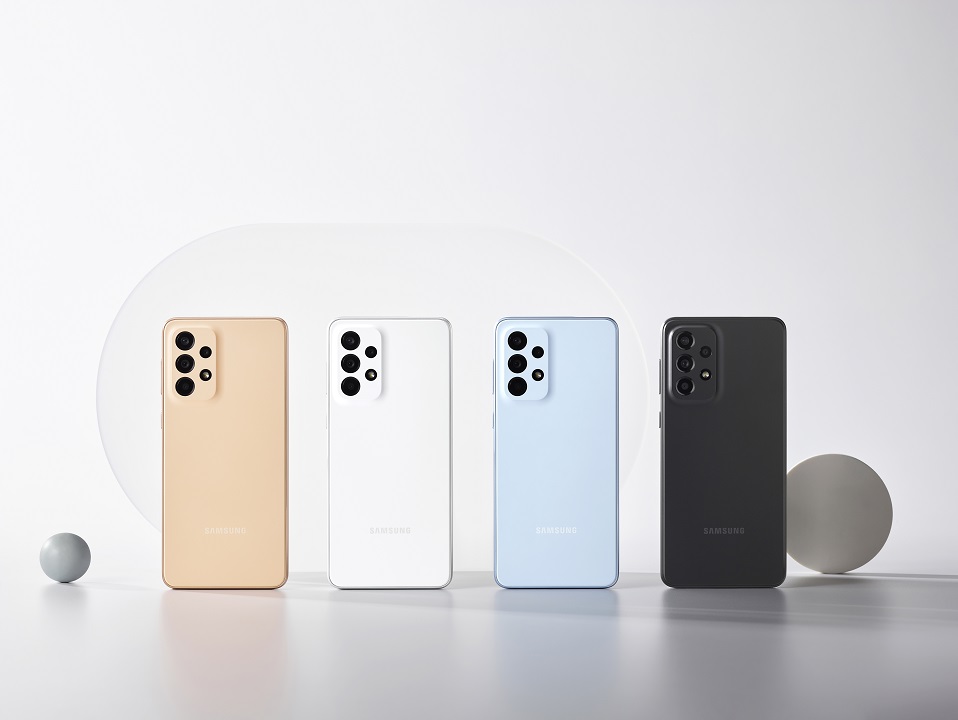 SAMSUNG GALAXY A23
The Galaxy A23 is one of the most affordable devices among the 2022 Galaxy A lineup.
Samsung arms it with a 6.6-inch FHD+ TFT screen, 90Hz refresh rate, 50MP quad rear camera setup, and an 8MP selfie snapper. The device is also powered by a Snapdragon 680 4G chipset, 6GB RAM, 128GB storage, and a 5,000mAh battery.
SAMSUNG GALAXY A13
Designed for young professionals, Samsung mounted the Galaxy A13 with a big Infinity V screen and a 50MP primary shooter to take detailed, high-resolution photos. In addition, it has 128GB internal storage, which is expandable up to 1TB via microSD, ensuring that it can accommodate all files, images, videos, and apps.
Moreover, Samsung packs it with premium-like features, including Adaptive Power Saving, Samsung Knox for enhanced security, and Dolby ATMOS for a cinema-like experience when watching videos.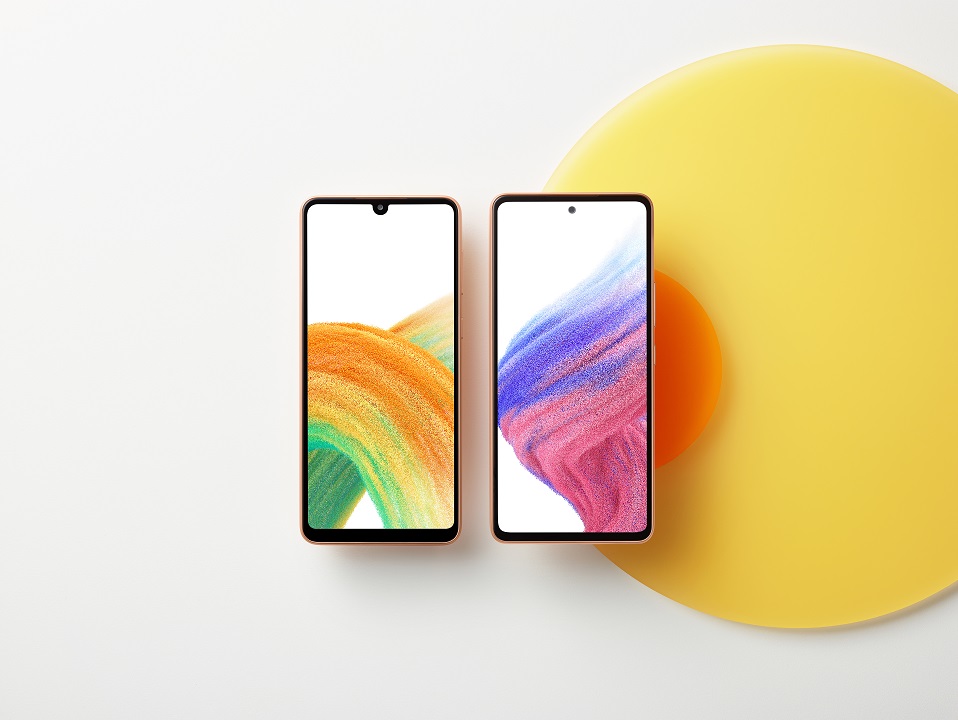 LOCAL PRICING AND AVAILABILITY
The Samsung Galaxy A13 will be available from March 21. Consumers who will get it from March 21 to April 30 will also score a FREE cover. The Galaxy A53 5G will be available starting March 26, while the Galaxy A23 will be up for sale starting March 28.
Meanwhile, the Galaxy A73 5G and Galaxy A33 5G will land in the local market by April 2022.
HERE ARE THE PRICING DETAILS OF THE 2022 GALAXY A SMARTPHONE SERIES:
SAMSUNG GALAXY A73 5G
Php29,990| Php27,990 | Php26,990
SAMSUNG GALAXY A53 5G
Php25,490 | Php23,490 | Php22,990
SAMSUNG GALAXY A33 5G
Php21,990 | Php19,990 | Php18,990
SAMSUNG GALAXY A23
Php13,990
SAMSUNG GALAXY A13
6GB/128GB – Php11,490
4GB/128GB – Php10,490
The 2022 Samsung Galaxy A series pre-order starts from March 18 to March 25.
Consumers pre-ordering the Galaxy A73 5G, Galaxy A53 5G, and Galaxy A33 5G will receive six months of FREE 100GB OneDrive cloud storage.
Consumers will also get a Php3,000 online store evoucher when purchasing at authorized Samsung dealers and online partners. Meanwhile, those who will score the series online will receive 3,000 Diamonds Legendary Galaxy Gift from Samsung.
So, are you getting one?
Let us know what you think in the comment section below!