The alleged Samsung Galaxy Watch6 Classic renders leaked online before its official launch.
As anticipation builds for Samsung's summer Unpacked event in late July, rumors about the latest Galaxy wearables are starting to surface. One of the most exciting leaks suggests that the highly anticipated Samsung Galaxy Watch6 Classic will mark the return of the beloved rotating bezel, a feature cherished by fans of the brand.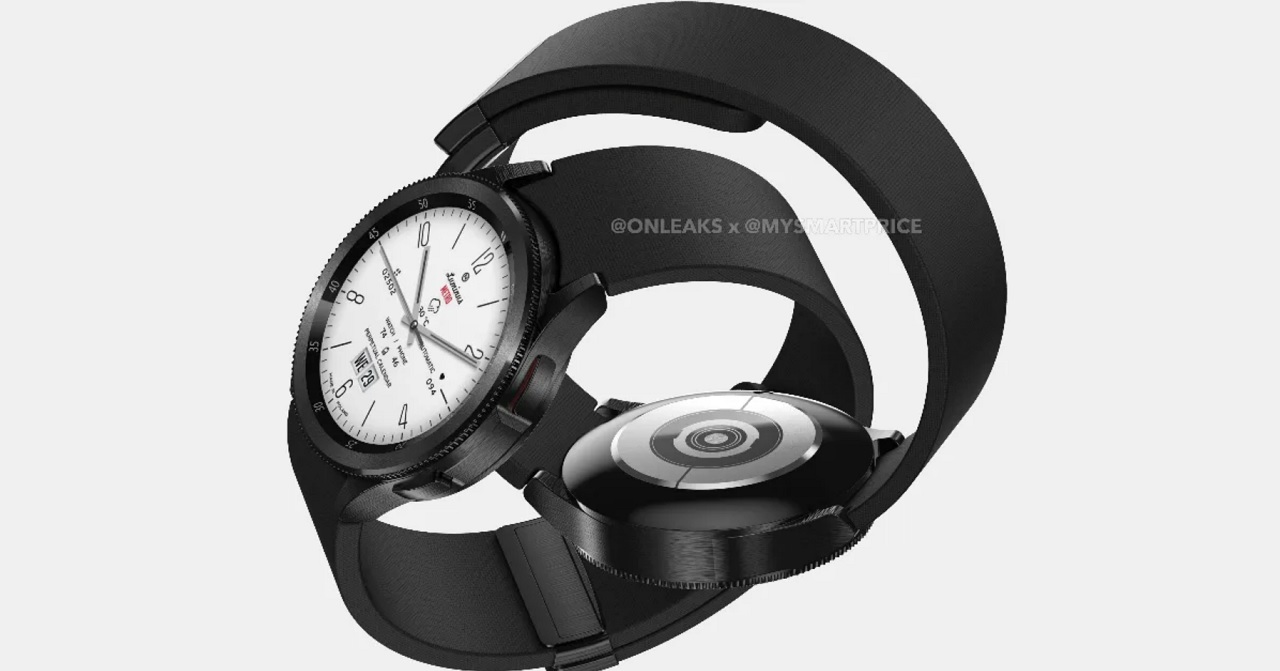 A Sleek and Minimalistic Design
The Samsung Galaxy Watch6 Classic is set to be a premium product, featuring a sleek and minimalistic design that exudes sophistication. The leaked renders reveal a metal body with two keys on the right side, providing easy access to essential functions. The overall design of the Watch6 Classic closely resembles its predecessor, the Watch4 Classic, which is likely to please fans of the series.
However, one noticeable change in the leaked renders is the strap design of the Watch6 Classic. Instead of the belt-type hole and pin, the strap features a butterfly clasp. Meanwhile, it is important to note that the strap is expected to be standard, allowing users to replace it according to their preference easily.
Impressive Display and Battery Capacity
According to insider sources, the device would sport a 1.47-inch AMOLED display with a resolution of 470×470 pixels. This vibrant, high-resolution display promises to deliver sharp visuals and vibrant colors, enhancing the overall user experience.
In terms of battery capacity, the Watch6 Classic is said to have a 425mAh battery. If true, this offers a slight increase over its predecessors, the Watch4 Classic and the vanilla Watch5. In addition, this enhanced battery capacity should give users extended usage time. This also ensures users can stay connected throughout the day without frequent recharging.
The leaked renders also suggest that Samsung will continue to use classic wireless charging technology for the Watch6 Classic. This means that users can expect a hassle-free charging experience by simply placing the smartwatch on a compatible charging pad.
So, who's excited?
Stay tuned for official updates!
Source: MySmartPrice