Samsung held its "Join the Flip Side" event, where the latest Galaxy devices were unveiled with a grand launch party. The event embodied Samsung's commitment to self-expression, creativity, productivity, and overall wellness, setting a new benchmark for premium experiences.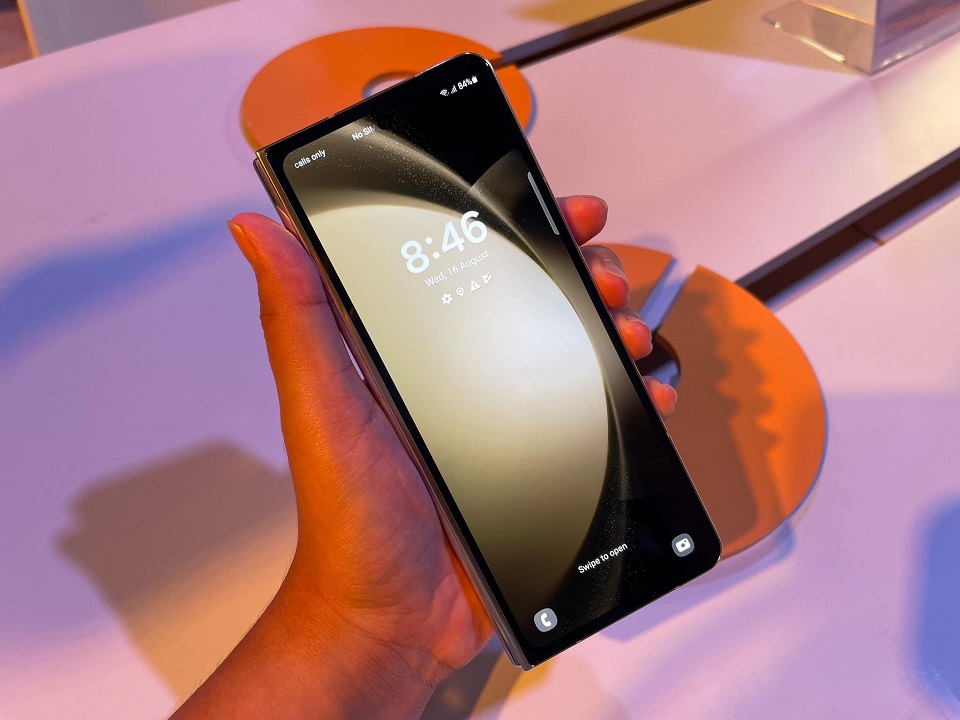 A Glimpse of Innovation
In a captivating program guided by Erika Kristensen, Samsung introduced the groundbreaking innovations that define the latest Galaxy lineup. The event showcased the Galaxy Z Flip5, Z Fold5, Watch6, and Tab S9, marking the beginning of an era marked by unrivaled premium experiences.
The event also saw the introduction of the newest #TeamGalaxy members, Catriona Gray and AC Bonifacio, who joined the audience in anticipation of Samsung's latest offerings. Amid the excitement, AC Bonifacio enthralled the crowd with an energetic performance, keeping the atmosphere vibrant.
Immersive Experiences with Galaxy Zones
Prominent figures such as singer-songwriter Leila Alcasid, Miss Universe Philippines 2023 Michelle Dee, entrepreneur Nico Bolzico, and lifestyle content creator Camille Co also guided guests through experiential Galaxy zones. These zones showcased how the new Galaxy devices seamlessly integrate into modern lifestyles, elevating user experiences.
In addition, interactive experiences were abound as attendees explored the Self Expression Studio. Here, guests indulged in the versatility of the Flex Cam at the Flex Every Angle Photo Booth and captured fun memories at the Mirror Selfie Station. The Groufie Station allowed for engaging group selfies with hands-free options.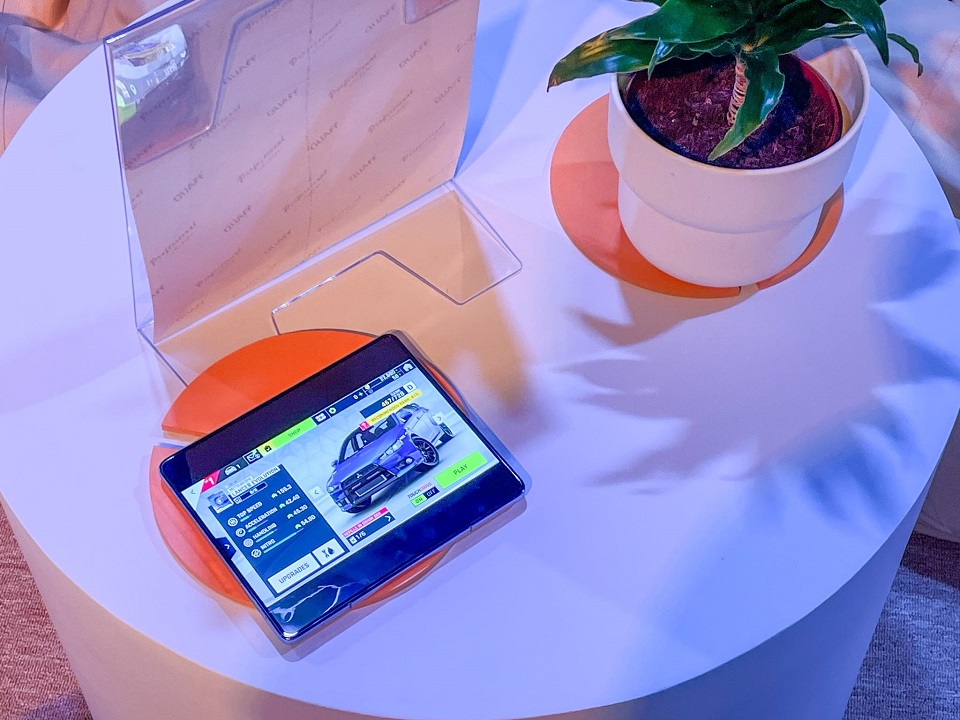 Guests also immersed themselves in the world of the Galaxy Z Fold5 at the Productivity Cafe, where they explored its features while enjoying curated drinks. The Gaming Lounge provided a platform to experience favorite games on the immersive 7.6" main display, while the Multi-Tasking Station showcased the device's potential as a productivity tool with its advanced features.
Meanwhile, the Wellness Den spotlighted the innovative features of the Galaxy Watch6 series, emphasizing its Sleep Monitoring capabilities, health tracking, and intuitive sleep coaching. Guests experienced these functions firsthand while engaging in activities. The 3-in-1 BioActive Sensor further augmented the Galaxy Watch6's capabilities, monitoring exercise efforts, blood pressure, and electrocardiographic readings.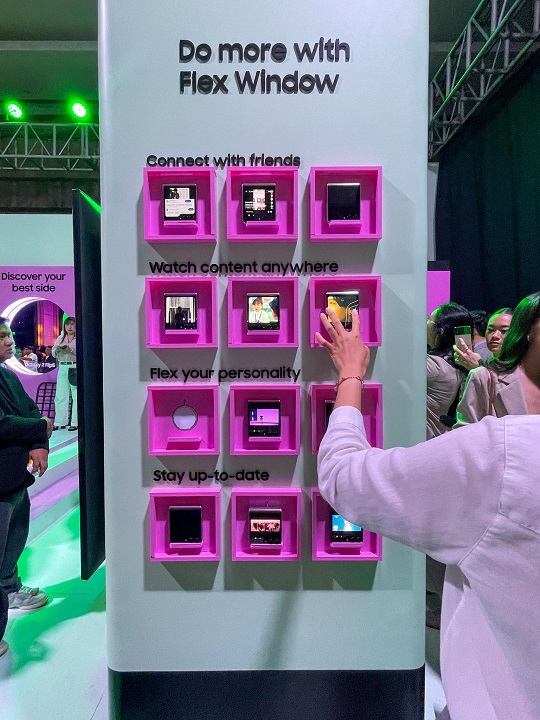 On the other side, the Creative Playground introduced guests to the Galaxy Tab S9 series through a live digital mural demonstration. At the Doodle Corner, attendees experimented with the PENUP App and S Pen Handwriting features. The versatile DeX Mode and ecosystem connectivity were showcased, along with the devices' underwater capabilities, exemplifying their IP68 rating.
Avail the Latest Galaxy Devices
To experience the latest in technology, customers can order the Galaxy Z Flip5, Z Fold5, Watch6, and Tab S9 by visiting Samsung's official website. The links provided enable users to explore and avail the devices that define a new era of premium experiences:
The "Join the Flip Side" event truly heralded the next chapter of premium experiences, where innovation merges seamlessly with self-expression and creativity.