Samsung Electronics and Thom Browne have teamed up to unveil their latest creation, the Galaxy Z Fold5 Thom Browne Edition. This exclusive offering marries fashion with cutting-edge technology, embodying a steadfast commitment to quality and design. The limited edition also exudes sophistication and showcases impeccable craftsmanship along with a range of premium accessories.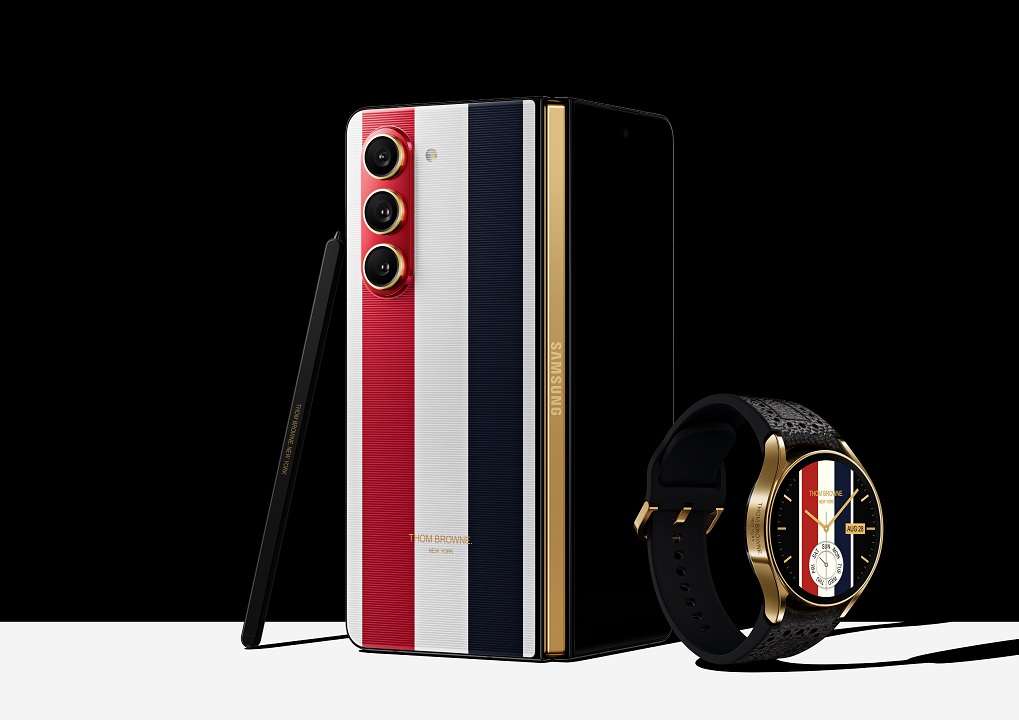 Iconic Style Meets Innovation
Stephanie Choi, EVP & Head of Marketing of Mobile eXperience Business at Samsung Electronics, emphasized the shift in mobile technology towards being an extension of our lifestyles. The partnership with Thom Browne has consistently embodied this philosophy by fusing iconic style with advanced innovation.
The Galaxy Z Fold5 Thom Browne Edition draws inspiration from the grandeur and luxury of black-tie events. Its distinctive design elements set it apart, making it instantly recognizable. The device features Samsung's latest foldable technology, combined with Thom Browne's signature design elements. The black pebble leather exterior is adorned with Thom Browne's iconic red, white, and blue stripes, fabric texture etching on the back glass, and a black frame and gold hinge for added elegance. The camera lenses are encircled by gold rings, adding to the device's opulence. This limited edition also includes two leather pouch cases and a special edition S Pen.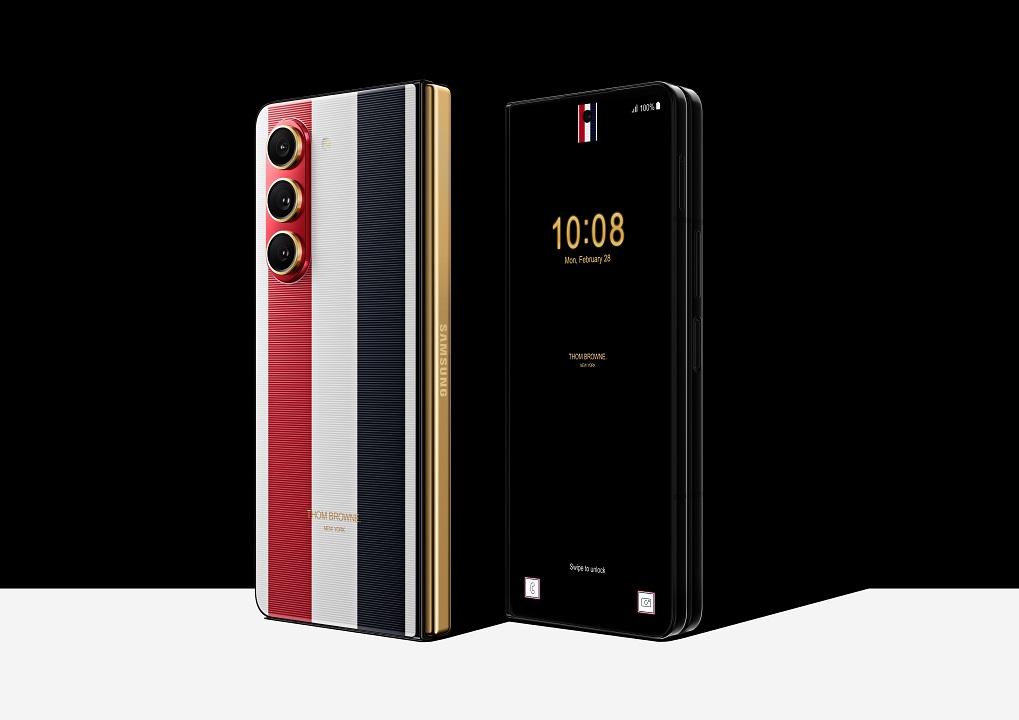 A Fashion-Forward Unboxing Experience
The collaboration extends beyond the product itself. The packaging of the Galaxy Z Fold5 Thom Browne Edition mimics Thom Browne's iconic briefcase. Unboxing becomes an elevated experience, and Samsung also designed its packaging for long-term use as a keepsake.
The Galaxy Watch6: A Timeless Accessory
Included in this Thom Browne Edition is the Galaxy Watch6, a symbol of timeless style. It boasts a graceful gold-tone body, a unique Thom Browne watch face, and the Thom Browne logo engraved on the side. The buckle features Thom Browne's red, white, and blue colors, showcasing meticulous attention to detail. The watch comes with two leather straps, one in black pebble leather and the other in red, white, and blue striped leather. These colors also adorn the 25W travel adapter, coin-style watch charger, and an exclusive fabric USB-C to USB-C cable.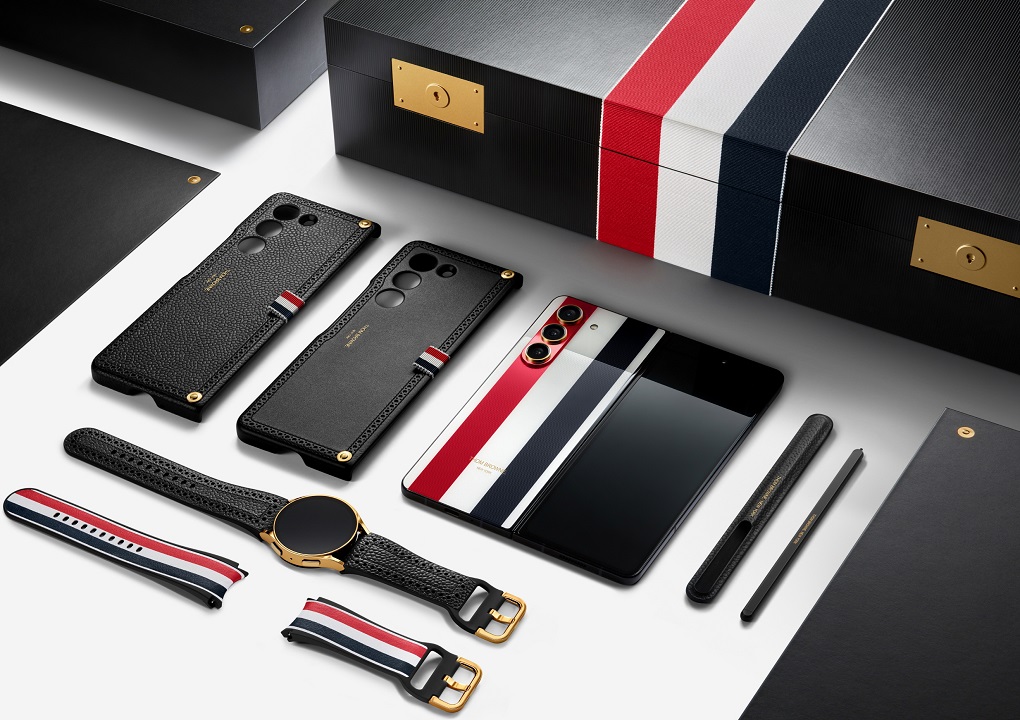 Availability
The Galaxy Z Fold5 and Galaxy Watch6 Thom Browne Edition will be available in limited numbers from September 12 in select markets, including the Philippines. Sales will commence on September 12 on Samsung.com. For more details on the latest Thom Browne collection additions, visit Samsung's Thom Browne Edition.
Samsung and Thom Browne continue to redefine the intersection of fashion and technology, offering consumers the ultimate blend of style and innovation.