Samsung announced that it would launch the Galaxy A13 5G and Galaxy A23 5G, the upgraded versions of the Galaxy A13 and Galaxy A23 unveiled earlier this year, in the Philippines.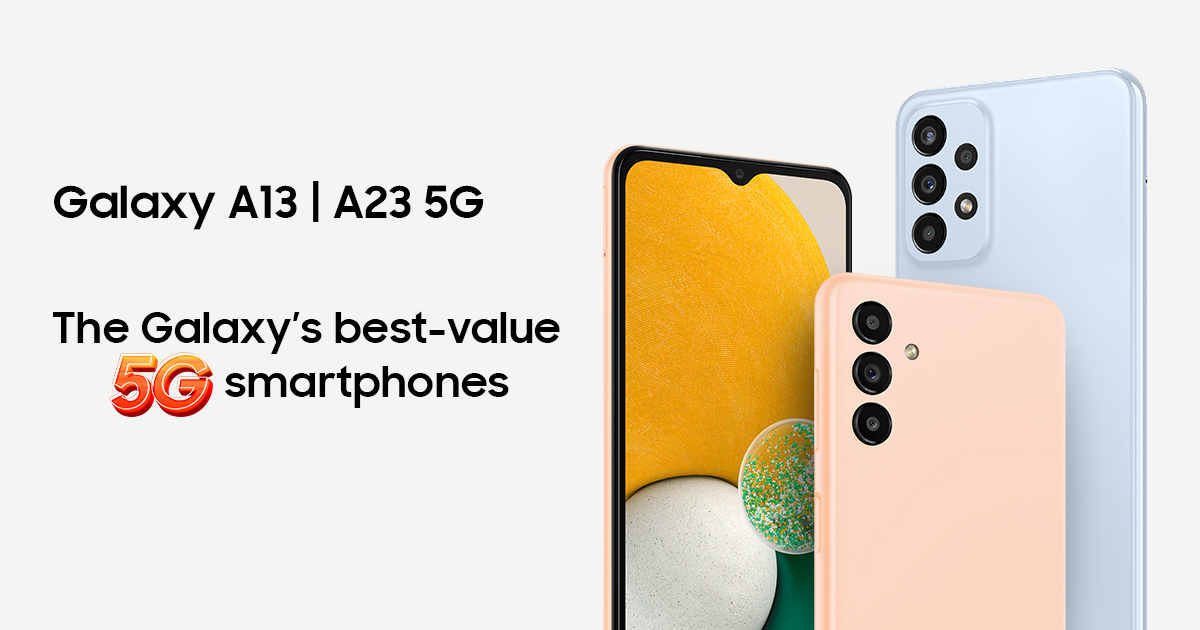 Everyone is now banking on fast internet speeds to ensure mobile productivity. This is where 5G phones come in. And with Samsung's best-value 5G smartphones, no Filipinos should miss out on this ultra-fast network speed.
With the upcoming launch, Filipinos will get access to budget 5G phones.
The Galaxy A13 5G and A23 5G delivers hyper-fast 5G performance. They also have internal storage of 128GB, which can be expanded by up to 1TB. In addition, Samsung equipped both phones with long battery life, accompanying users from day to night.
Interested? Stay tuned to learn more about the Galaxy A13 5G and Galaxy A23 5G. It will soon be available in all Samsung authorized stores and online platforms.
Go to samsung.com/ph for more info.