Seagate Technology Holdings plc. — a known provider of mass-data storage infrastructure solutions — launched the new SkyHawk AI 20TB hard disk drive (HDD), providing consumers with a mass-capacity HDD for heavy workloads.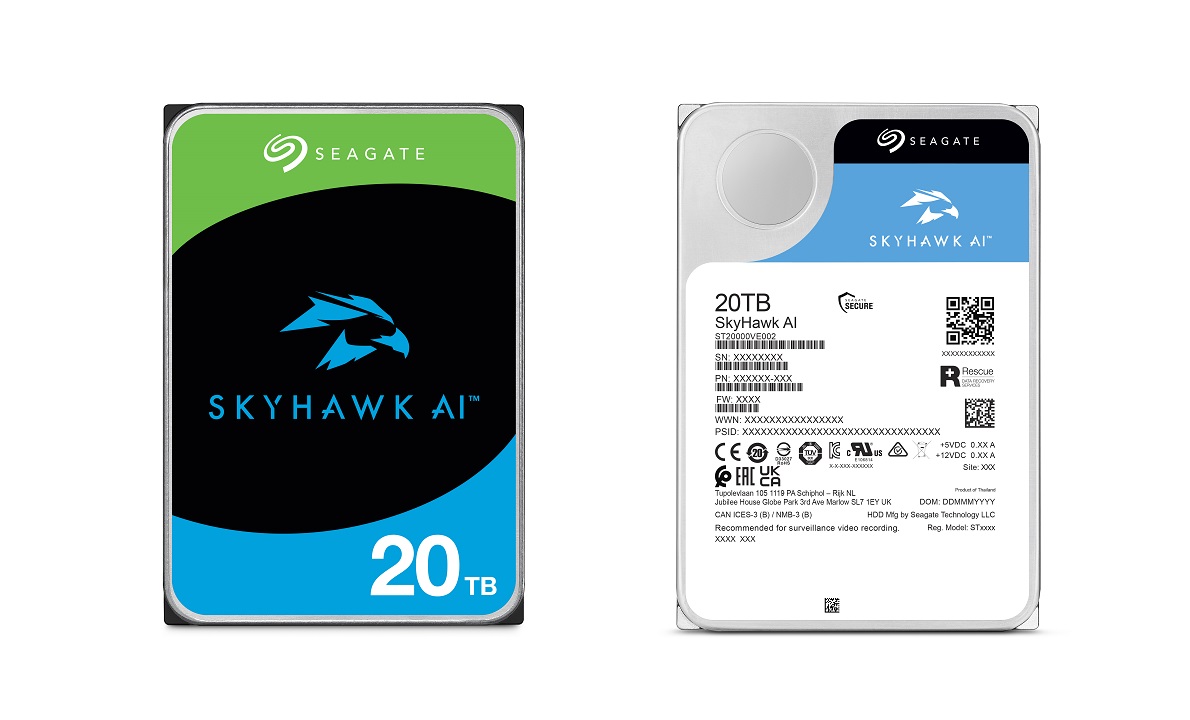 Designed for network video recorders (NVRs), Seagate's SkyHawk AI 20TB HDD intelligently adapts to the scale of the users' AI environment. With this, it can support up to 64 HD video streams and 32 AI streams.
Seagate also built it with ImagePerfect AI firmware, delivering zero dropped frames while supporting heavier workloads. In addition, the device features high reliability with two million hours mean time between failures and a 550TB/year workload rate. Meaning, it can support over three times the workload of standard VIA drives.
Moreover, the drive comes with SkyHawk Health Management to protect user's VIA storage. It has the ability to monitor environmental and usage conditions. Then, it recommends preventative actions if necessary.
SkyHawk AI 20TB also has three years of Rescue Data Recovery Services.
Consumers can now pre-order Seagate's SkyHawk AI 20TB via authorized resellers Prowatcher and Infoworx for the price of Php41,999. It also comes with a five-year limited product warranty.
Meanwhile, pre-orders take up to 60 days to arrive.