Shopee has partnered with the Philippine National Police (PNP) to take proactive steps to deliver safer online shopping for Filipinos.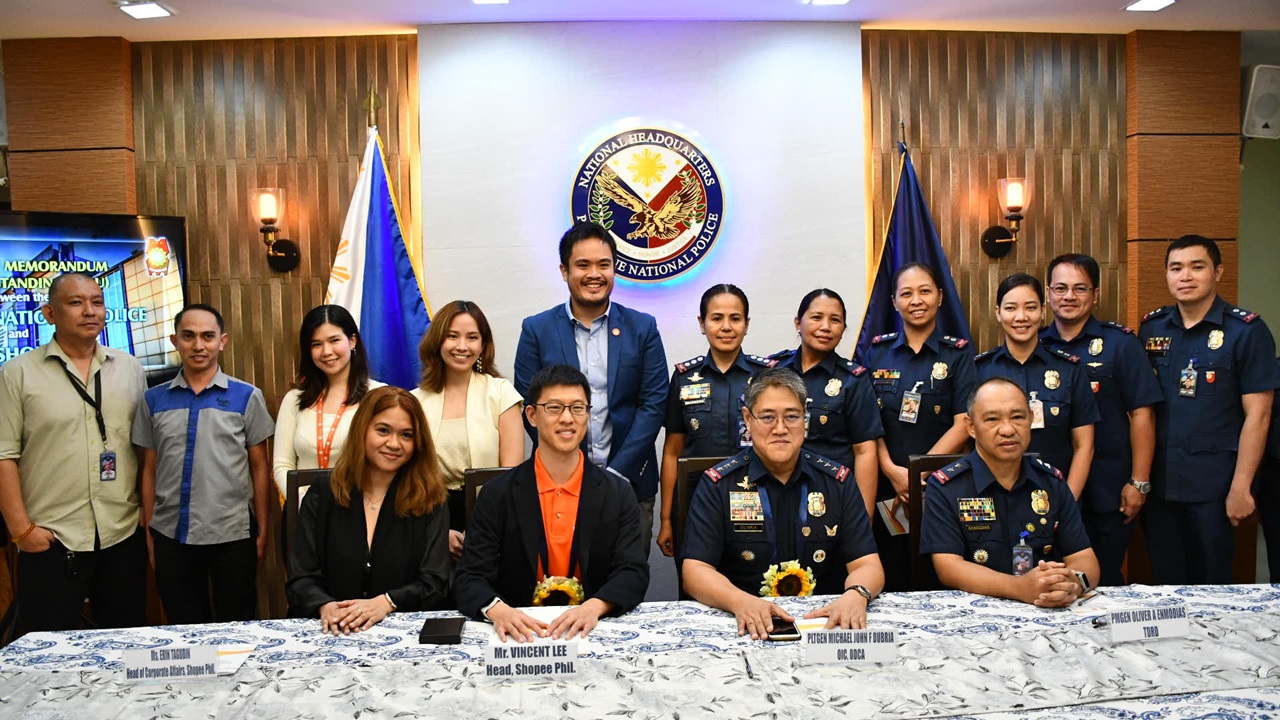 Shopee and the PNP recently formally collaborated by signing a Memorandum of Understanding (MOU). This partnership is designed to safeguard the public while they shop on the platform and comprises two key components:
1. Preventing Unauthorized Sales
Apart from making Shopee a safer online shopping platform, one of the primary focuses of this initiative is to proactively prevent the sale of police-related items and ensure that such items are not misused or made available for illegal purposes. This action is essential to uphold the integrity of law enforcement equipment and attire.
2. Educational Campaign Against Online Scams
Meanwhile, the second component of this collaboration involves an educational campaign. This empowers users with the knowledge and skills to identify and address online scams effectively. Online scams have also become a prevalent issue. So, this initiative aims to equip users with the tools to protect themselves from potential threats.
Shopee's Commitment to User Safety
Vincent Lee, Head of Shopee Philippines, also emphasized the company's unwavering commitment to user safety. He stated, "Our partnership with the PNP reflects our dedication to making the shopping experience secure and rewarding for our users. We are fully committed to protecting our users and equipping them with the knowledge to identify and defend themselves against potential online threats."
Meanwhile, Lt. Gen. Michael John Dubria, PNP's Deputy Chief for Operations, praised the collaboration and highlighted its significance. He stated, "Through this partnership, Shopee demonstrates its strong support for our safety efforts and our shared commitment to public security. This marks a significant milestone in our collective efforts to combat the illegal sale of uniforms and textiles that replicate those used by the Philippine Armed Forces."