Want to experience the country's fastest 5G network? Smart Communications, Inc. (Smart) might be the answer!
According to latest report by Ookla — an independent internet analytics firm, Smart has recorded the fastest 5G network in the Philippines for the first half of 2021.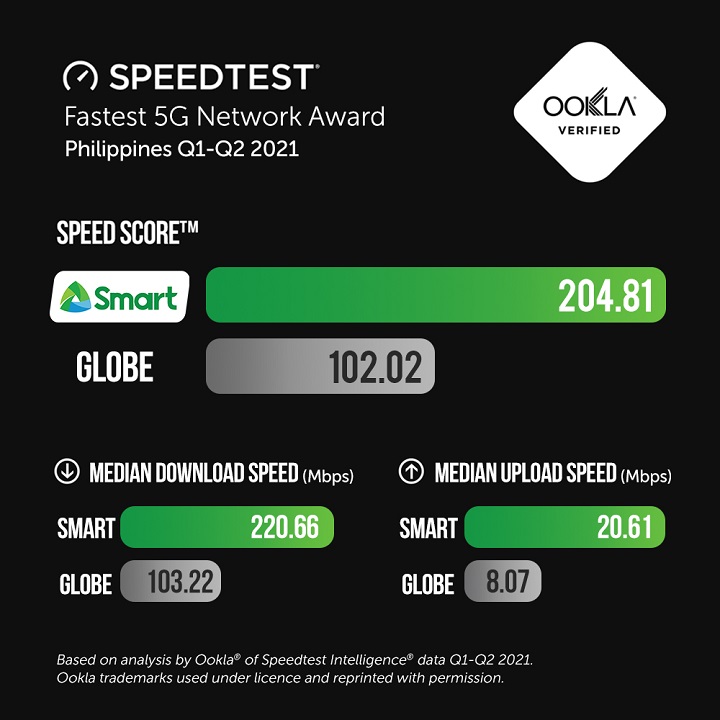 Over 237,000 user-initiated tests were done with Speedtest, revealing that Smart has a Speed Score of 204.81 and median download and upload speeds of 220.66Mbps and 20.61Mbps respectively.
In addition, the telco giant remained dominant as the country's fastest mobile network for the fourth year in a row.
Smart also received the Fastest Mobile Network Award as it recorded a Speed Score of 44.70. This is impressive compared to last year's 24.99 Speed Score.
Meanwhile, PLDT and Smart explained that these measurements are just among the tools they use to deliver a world-class mobile network experience in the country.