We're almost halfway through the first month of 2023, which means the challenges of making your new year's resolutions are now making their presence known.
Good thing, you can stay committed to your goals this year with the help of a vivo smartphone. Here's how!
Discover new interest
This new year, why don't you challenge yourself and learn something new? For instance, why don't you develop a new interest and skill? Like a hobby for playing a musical instrument or learning how to code?
With a vivo smartphone, such as the new Y35, you can make learning more accessible and fun. It has a massive 16GB Dynamic RAM and 256GB internal storage, ensuring you enjoy a smooth experience with every tap. It also supports 44W FastCharge, so you wouldn't have to pause for a more extended hour when charging its 5,000mAh battery.
Its juice can also run for long hours, letting you watch tutorial videos, attend online classes, and read how-to articles without running out of power.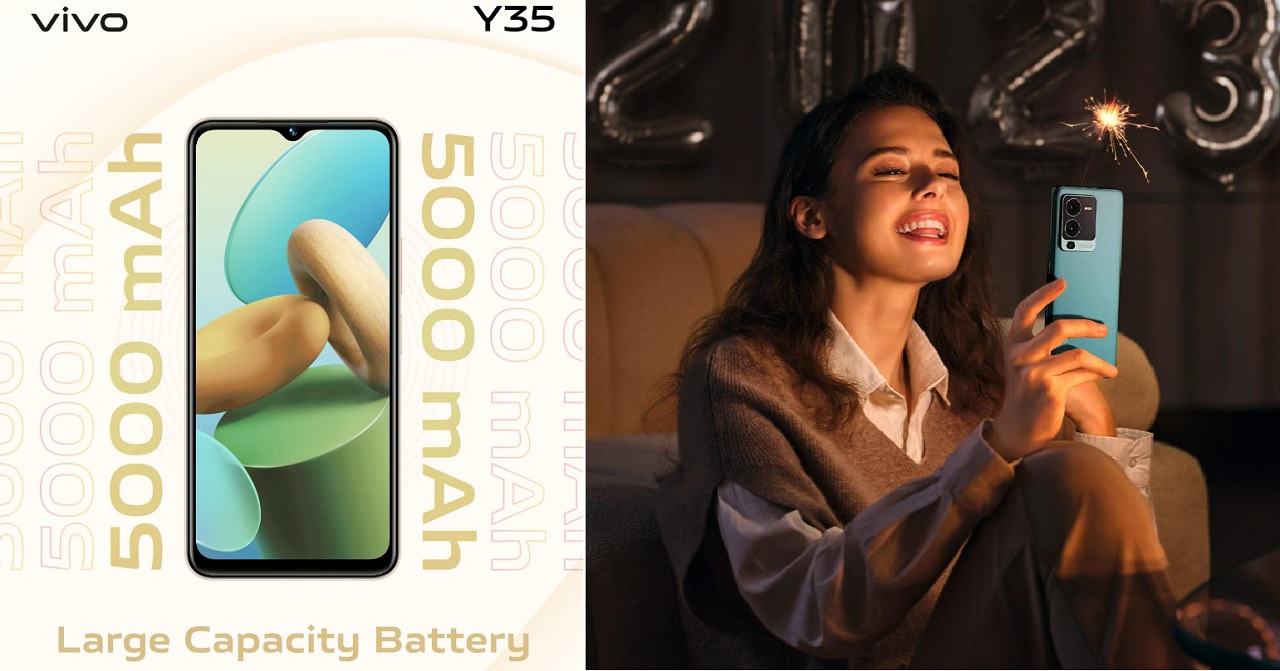 Document your life
It's cool to take photos and videos of your life events! So start documenting it with the vivo V25 series, providing clear pictures and videos. It has a 64MP OIS Ultra-Sensing camera with extreme night vision, and up to 50MP Eye autofocus selfie camera can also help you capture the smiles of the people with you during every encounter.
Always track your physical health
Make the internet your modern go-to consultant whenever you're trying new food and drink options. With vivo, you can research, compare, and find what's best and more feasible.
Great thing, to support you in doing this, vivo Y22s comes with a Qualcomm Snapdragon 680 processor, up to 16GB dynamic RAM, and ROM expandable to 1TB to assist you with minimal to no lags to get the healthier 2023 done.
Make distance shorter with your loved ones
Allot more time for your loved ones in farther places when you video chat with them. The vivo Y16 has a wide 6.51-inch Halo FullView display with eye protection mode, allowing you to talk to them for long hours and feel no distance.
Become more stylish
Of course, who wants to be someone who lacks style? None, right?
vivo Y02s and vivo Y02's 2.5D curvature slim frame and lightweight build fit this goal perfectly and would never feel like extra travel baggage. Instead, these vivo smartphones work like accessories that add glam and style to your OOTD. In addition, these vivo smartphones' premium appearance will capture the attention of anybody whenever and wherever you go.
So, are you ready to complete your New Year's Resolution with vivo?
Let us know what you think in the comment section!