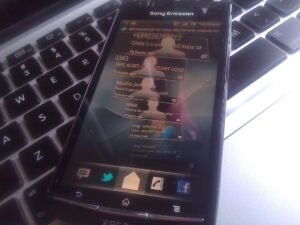 Sony Ericsson Xperia Arc S



As I told you in my earlier post. The Sony Ericsson Xperia Arc S is one of the most sexiest smartphones around. I tried it for just a week and I just love it. The Sony Ericsson Xperia Arc S (I shall call it X-Arc S or SEX Arc S) is just an upgraded version of the Sony Ericsson Xperia Arc. The phone still features a sleek and slim profile just like the original one, the only difference between the two is that the SEX Arc S has a faster 1.4 ghz and has more variant colors.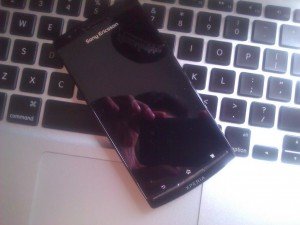 Of all the smartphones I tried, I think Sony Ericsson Xperia Arc S is the sexiest of them all. The curve body and the arc back cover was so sweet. I just fell in love with it. Because of its thin profile, I always feel that this phone is prone to breakage. The chrome-y sides makes the phone look sexier but I don't like the pure plastic body of it. But I think they choose that to make the phone lighter. Oh and I almost forgot!, this phone is soooooo light. for its size. I love it.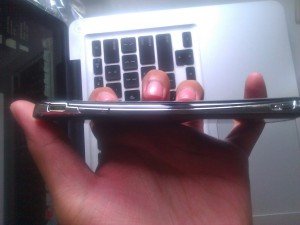 Sooo thin Baby!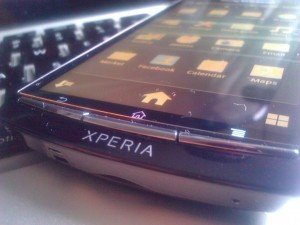 The hardware keys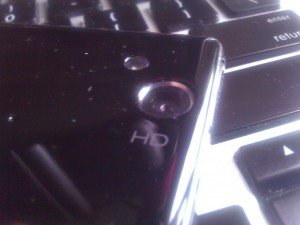 the HD Camera



Sony Ericsson has been known for creating devices with excellent camera quality. And just like the one that we reviewed earlier, the Sony Ericsson Xperia Ray (we called that as X-ray the Exmor-R equipped camera didn't failed me. The camera of the X-Arc S isn't good, it is great!. Even at low light conditions the camera still manage to have a bright pictures. And at normal conditions, the contrast and saturations went well too. I believed that it is better than the images taken by iPhone 4 and Galaxy S II (except that 1080p video recording. Geeez).


Another feature that I like about some of the 2011 Xperia line of phones is the 3D sweep panorama. Creating a panorama shot in the Xperia Arc S is so easy, you just have to sweep your phone slowly from left to right and kaboom! you'll have a 3D panorama picture. Too bad, You can only view the 3D panorama picture when connected on a 3D TV. Anyway here are some of the pictures that was taken using the Sony Ericsson Xperia Arc S: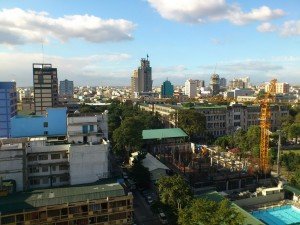 The picture is well saturated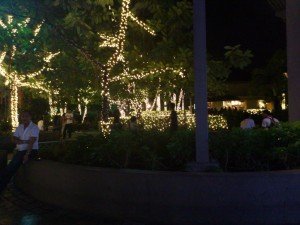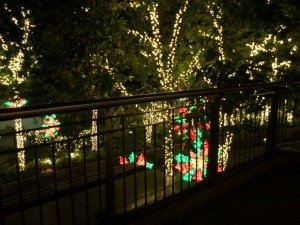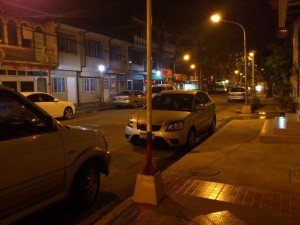 Excellent at Low light conditions!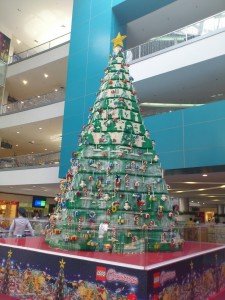 Giant Lego Christmas tree!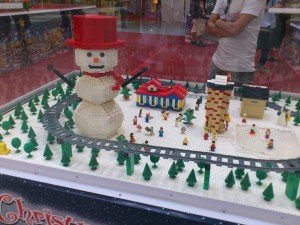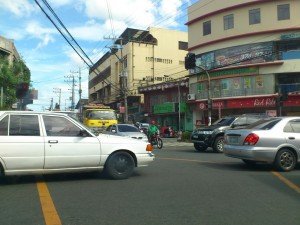 Using the 3D Sweep Panorama!
Oh and here's a video of the Sony Ericsson Xperia Arc S. It can only record a HD 720@30 fps. Yep the upgrade isn't a dual core processor, they just bumped up the processor by 40% (You can compute that easily, you don't need a calculator!). I don't think there is a drop in frame rates. The video is still smooth at low light.:
The Xperia 2011 line of phones almost have the same specifications. All of them used a Qualcomm Scorpion processor. From Xperia Mini to Xperia Arc, all of them used a 1 ghz processor except for this one. This one uses the same processor but this one is overclocked by 40% (I was a bit disappointed, they should have made it to a Tegra 2 just like the Sony Tablets).
This is what I hate with Sony Ericsson. They released a single core phone when the high end phones on the market is already on dual cores. And until now, they still don't have a dual core phone (I think they'll be releasing one early next year, The Sony Ericsson Nozomi. BUT THERE WILL BE QUAD CORE DEVICES NEXT YEAR!!!). I still don't know if they'll change their strategy since Sony already bought the remaining shares of Ericsson.
Anyway, the performance on the Xperia Arc S was good. I rarely felt some slowdowns on the device. Most of the time when I open the Timescape, it take a second or two before it loads completely.
The battery life was good. At normal use, I reach 1-2 days before the battery died on me
I loved how Sony Ericsson created this phone. It has a large screen, easy to hold and thin. Too bad they only used a plastic body (which makes the phone less solid and prone to breakage). The camera was excellent even at low light. I think It can even replace your point and shoot camera. I was disappointed because they just used the same processor which was just overclocked by 40%. The high-end market is on Dual core Sony Ericsson!. Anyway, I still think that this phone is great.


Rating: 9.3/10
If you want to buy this phone you can get it at Widget City for P17,600
Disclosure: This phone was borrowed from Widget City and not from Sony Ericsson
---
Enter your email address:
Delivered by FeedBurner
---