Sony has introduced its latest soundbar in the Philippines, the HT-S2000. Boasting a 3.1ch Dolby Atmos / DTS:X technology, this soundbar delivers a truly immersive cinematic surround sound experience with its Vertical Surround Engine and S-Force PRO Front Surround.
Featuring a newly developed mixer, it brings a three-dimensional surround experience even when playing stereo content. With a dedicated center speaker for clear dialogue and built-in dual subwoofer for deep bass, the HT-S2000 elevates home entertainment to new heights. This soundbar is also the first compatible device for the Sony Home Entertainment Connect app.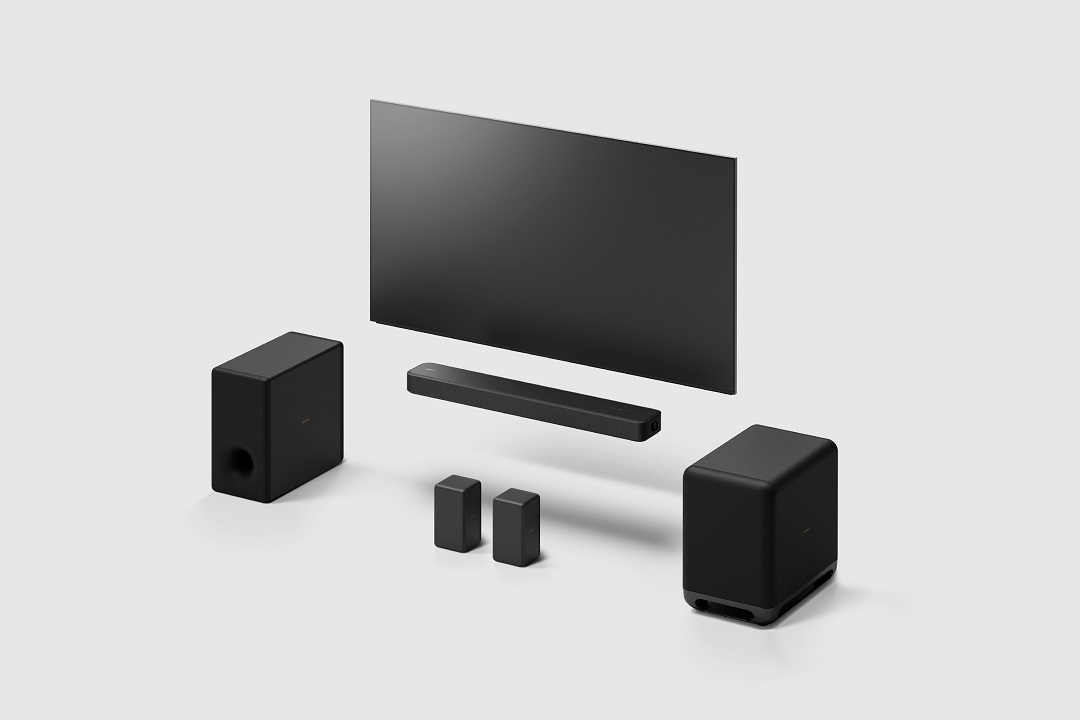 Cinematic Surround Sound with Vertical Surround Engine and S-Force PRO Front Surround
The HT-S2000 also offers an exceptional cinematic experience with its Vertical Surround Engine and S-Force PRO Front Surround technologies. In addition, by leveraging virtual surround sound technology, the soundbar can position sound in vertical space, immersing users in the thrilling audio of Dolby Atmos and DTS:X. S-Force PRO virtually reproduces the surround sound field, delivering audio from both sides, resulting in rich and cinematic surround sound without cluttering the living space.
Clear Dialogue and Powerful Rich Bass
To ensure clear dialogue and powerful bass, Sony equipped the HT-S2000 with a dedicated center speaker and a built-in dual subwoofer. The center speaker ensures dialogue clarity, while the subwoofer delivers deep, punchy bass, creating a wide-ranging and immersive sound throughout the room. Sony's X-balanced Speaker Unit technology achieves louder sound pressure with less distortion, offering greater vocal clarity and a more enjoyable audio experience.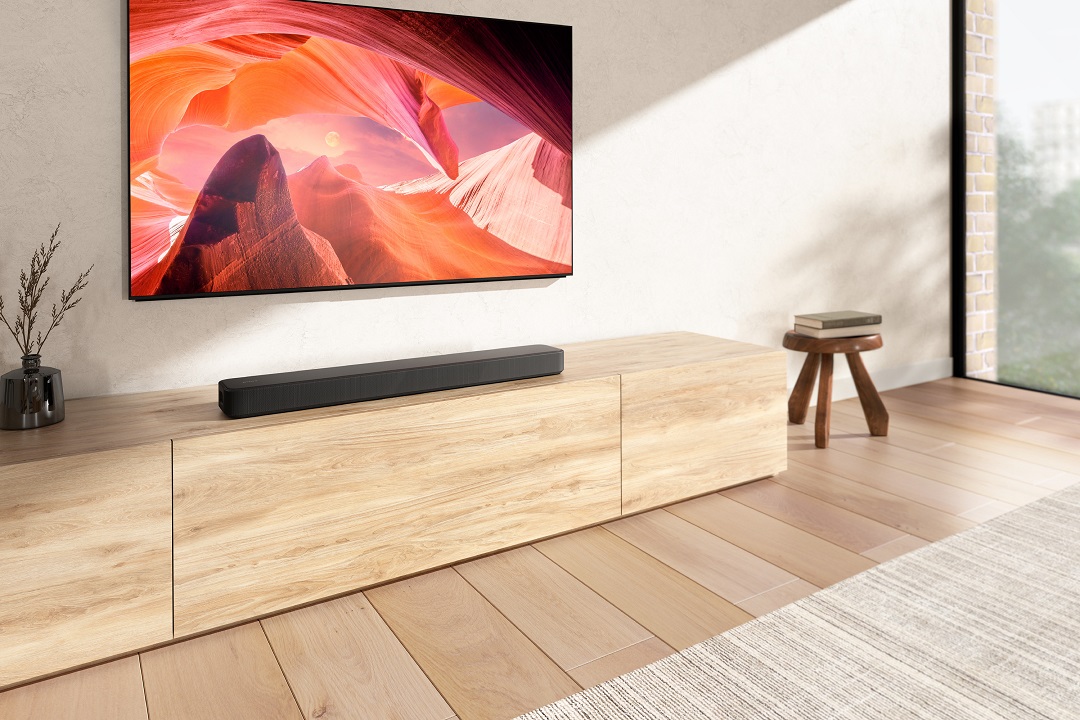 Enhanced Home Cinema Experience
For those seeking an even richer audio experience, the optional wireless subwoofer (SA-SW5 / SA-SW3) provides additional bass impact. Additionally, users can further elevate their cinematic thrills by incorporating Sony's optional wireless rear speakers (SA-RS3S)2, delivering sound from behind and completing the ultimate home theater setup. For easy control, users can pair the soundbar with a compatible BRAVIA XR TV1, which will automatically display soundbar sound settings on the BRAVIA Quick Settings menu.
Introducing Sony | Home Entertainment Connect App
Setting up and controlling the soundbar has never been easier with the new Sony | Home Entertainment Connect app1. The app guides users through initial setup, assists with troubleshooting, and provides full control of volume, sound fields, and more, all directly from their smartphones. It also offers useful information, such as feature recommendations and software updates, enhancing user experience and convenience.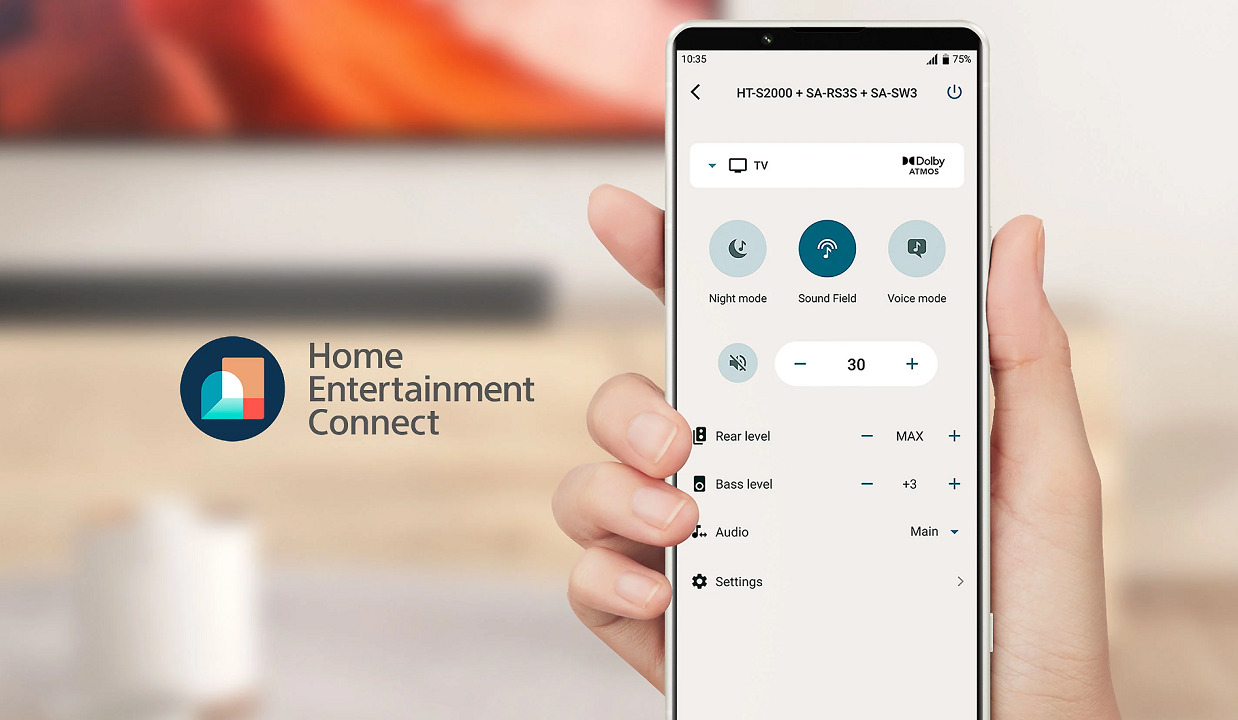 Sustainability-Focused Design
Sony's commitment to sustainability is evident in the design of its audio products. The HT-S2000 uses specially developed recycled plastic in various parts of the product, enabling Sony to achieve superb acoustic performance while promoting eco-friendly practices. Its packaging is approximately 95% made from recycled paper and paper-based materials, minimizing the use of plastic.
Pricing and Availability
The HT-S2000 is now available for Php27,999 at all Sony Authorized Dealers nationwide.
For more detailed specifications and information about the HT-S2000, click on this link.