New collectibles convention Unbox CON announced NFT event tickets and other digital innovations for sneakerheads, toy enthusiasts, and card collectors.
With the launch of its NFT Event Tickets and other online innovations, Unbox CON aims to elevate the experience of attendees and exhibitors.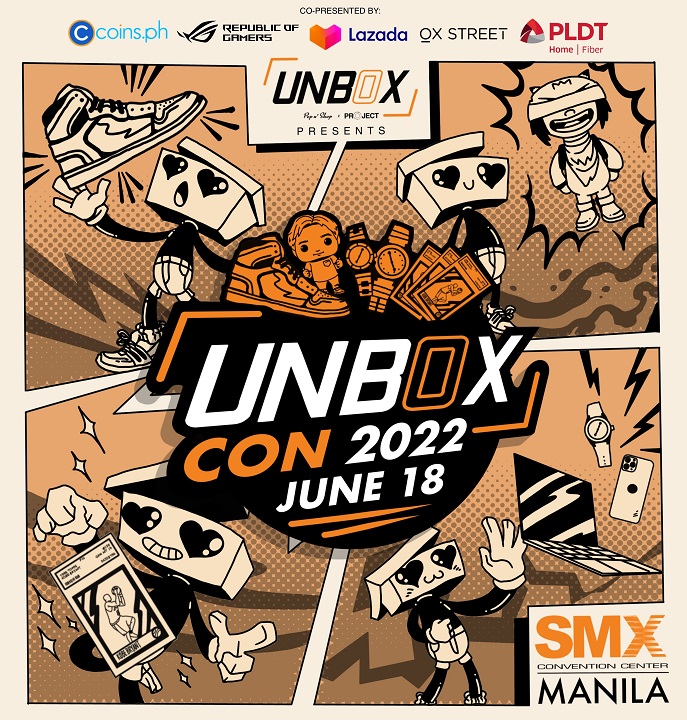 DIGITAL QR TICKETS IN PARTNERSHIP WITH LAZADA
Skip the long queue with Unbox CON's Digital QR tickets. Attendees and exhibitors no longer have to buy tickets over the counter as they can now effortlessly score their Silver of Gold tickets to the event via Lazada.
Buyers don't even have to worry about misplacing their tickets, as it would be stored on the Lazada app in the form of a QR code once bought. And in the venue, the entrance team will just scan the QR code on the app for quick entry.
HASSLE-FREE ONLINE SELLING FOR EXHIBITORS AND MERCHANTS
Unbox CON also teamed up with Lazada, enabling their exhibitors and merchants to sell online. Moreover, this allows fans who can't attend the event to still buy their most-wanted items.
In addition, Lazada will also conduct an e-commerce masterclass training for exhibitors to help them understand the platform and its process better.
GET COLLECTIBLE NFT TICKETS FOR VIP ACCESS
Unbox CON also introduced the country's first collectible convention, the new NFT VIP Tickets. Customers can mint the NFT on OpenSea on May 14. There are only 300 tickets available, and the ticket will provide a variety of perks such as:
1 Hour of Early Access to Unbox CON so they can purchase event-exclusive drops ahead of everyone else.
Access to the VIP Event Lounge with free food and drinks.
Limited Edition Shirt and Tactical Tote Bag designed by Technical Design Firm SNK ATK.
Perks for succeeding Unbox CON events in the future.
WHAT TO EXPECT AT UNBOX CON 2022
The event will feature over 100 exhibitors and merchants of sneakers, art toys, apparel, and collectible cards. The major highlight would be the event-exclusive drops from DBTK, WetWorks, Creon CHKN, It's Sole Good, SNK ATK, Above the Ankle, SIC Supply Co., Jeremy Tanavit and Jed Madela of Madd Creatives.
There's also a full-day program that includes DJ performances, panel discussions featuring creators and industry movers, and live box breaks for the NBA Cards community together with local celebrities and PBA players.
Interested?
The event will be on June 18, 2022, at the SMX Manila Convention Center. Tickets will be available through Lazada exclusively starting May 14.