Unbox Therapy, the most popular tech channel on youtube, is under fire for a lot of issues from both past and current events. The internet, especially on Youtube and Twitter, have been very vocal with the acts committed by Lew and his team. Some YouTubers are even making videos to expose the "dirty tricks" behind Unbox Therapy.
We happened to stumble upon a suggested video of Memology 101 where he lists Unbox Therapy's crimes against the internet, especially to his audience. His video contained clips from other YouTubers as well as his own insights and findings regarding the issue. Here's a summary of what was discussed in the fifteen-minute long exposé.
#1 Fake Truckload of iPhone Giveaway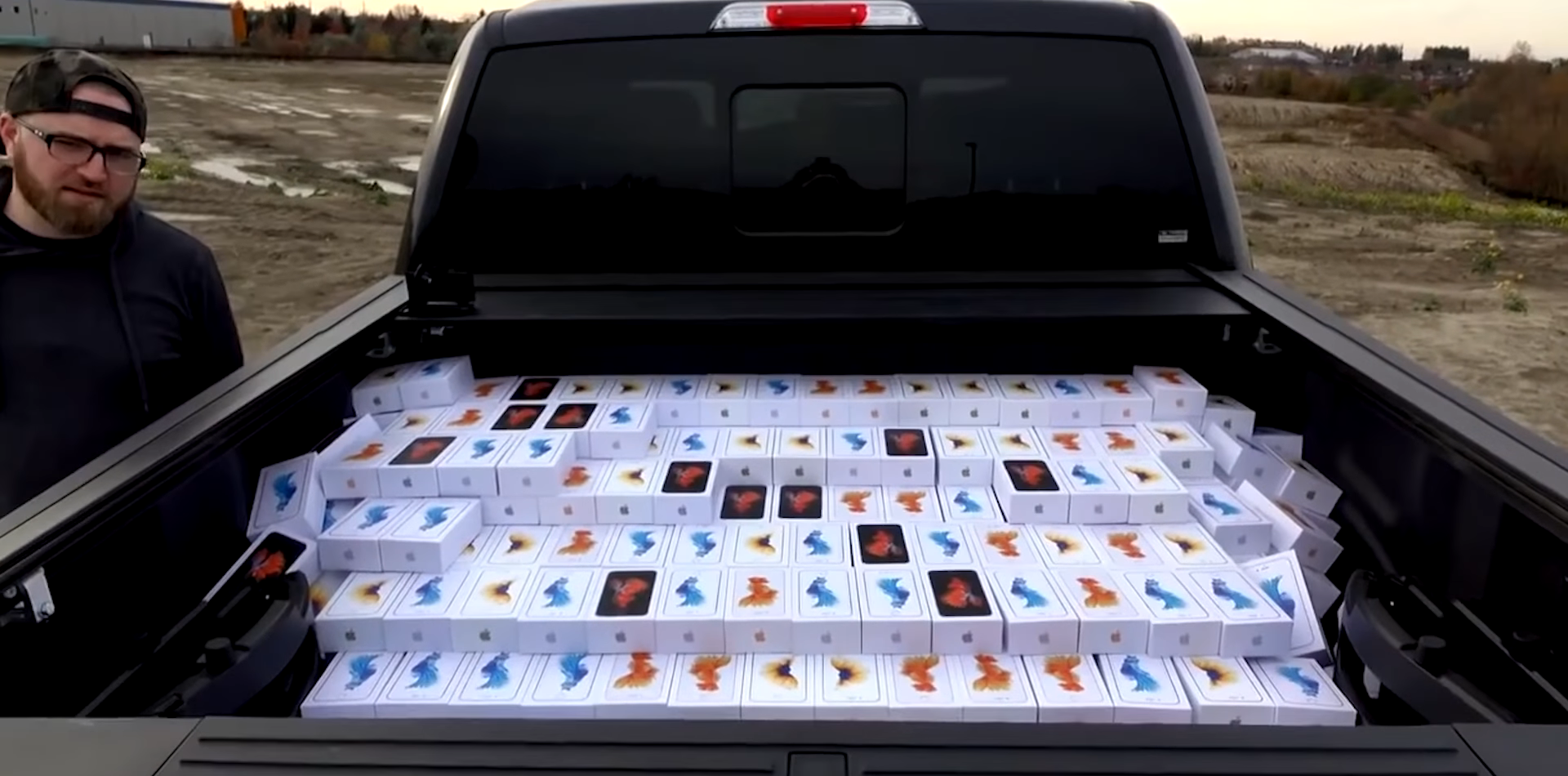 Longtime fans of Unbox Therapy might have stumbled upon the mega iPhone giveaway by the channel. Allegedly, it turns out that Lew didn't fulfill his promise and only sent out less than 20 iPhones versus the truckload of iPhone boxes seen on his giveaway video.
To be fair, Lew and Unbox Therapy didn't specify the exact numbers of the iPhone to be given away. There's a Reddit thread dated 2016 where people concluded that it's just false advertising and misrepresentation. Or perhaps the audience just expected too much from UT? What is indeed puzzling about this is the video was taken down and can now be found as re-uploads from other channels. There's even a parody video of JerryRigEverything regarding this fiasco.
#2 Issuing a DMCA Takedown Against Pitaka
Pitaka is a small phone case company compared to Unbox Therapy's popularity and income. Pitaka's presence in the market was undoubtedly boosted by Unbox Therapy's unboxing video of the Pitaka case as the video gained over 4.4 million views. Days before the Later case release, the Pitaka unboxing video was removed. But that's not all, Pitaka CEO, James Zheng, posted a screenshot of a copyright takedown claim. The screenshot evidently shows the claimant is Unbox Therapy.
#3 Ripping-Off Pitaka's Case and Selling it as the "Latercase"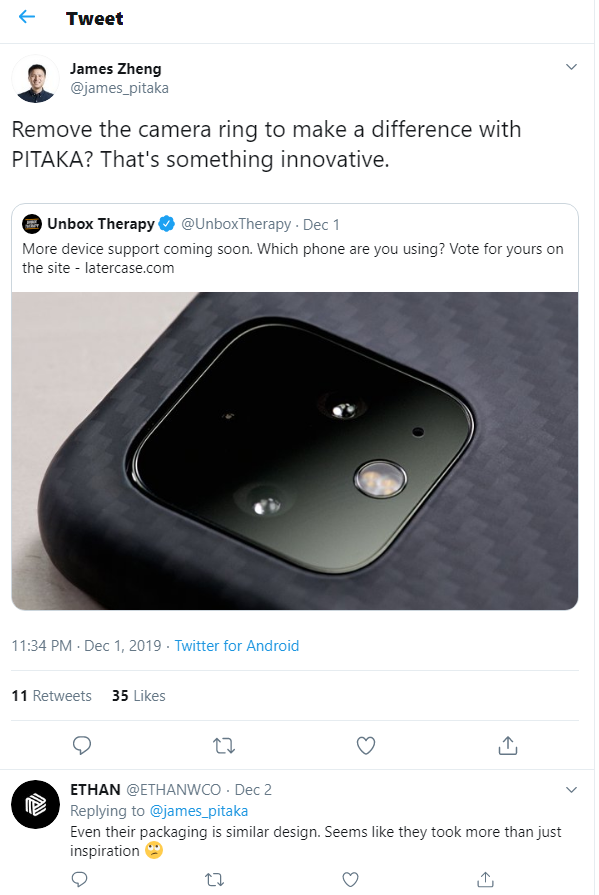 The copyright "abuse" and Pitaka video takedowns have led to one thing – the Later Case reveal. Most people could already tell that the Latercase is identical to the original Pitaka case. Videos comparing the two products are already showing up on YouTube, and Zheng keeps on retweeting each one of them. Zhengs' tweet eventually assembled Unbox Therapy's white knights who made the issue eventually explode. The internet is calling it as UT's plagiarism and downfall.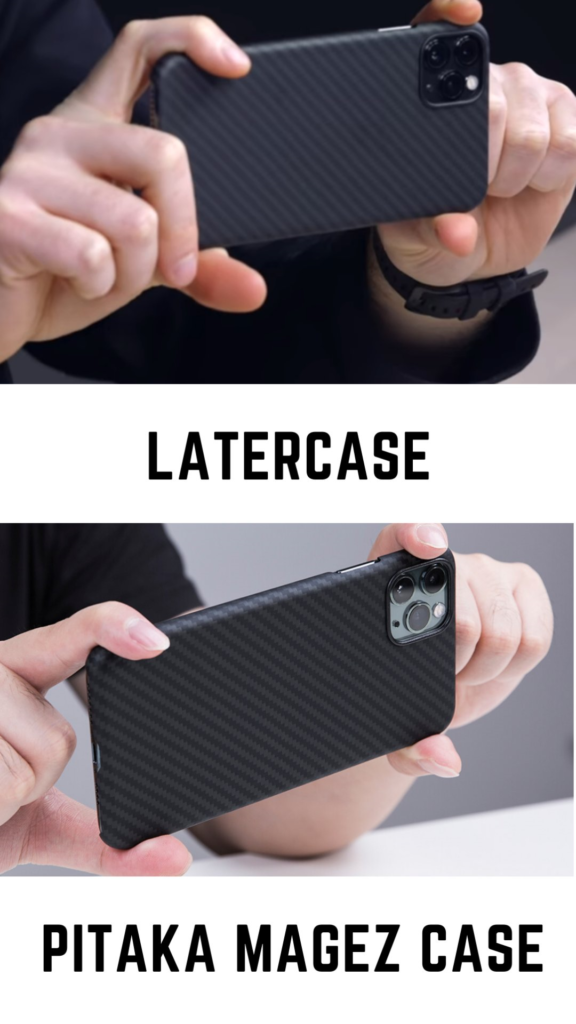 The general consensus regarding this Pitaka rip-off is that Pitaka clearly didn't design, manufacture, and produced the case all by themselves. There are already "OEMs" appearing on Taobao, Aliexpress, and Alibaba – which Zheng acknowledged in one of his tweets. What made Zheng so angry is the actions done by Lew that led to the release of the alleged "knock-off."
Below is the Pitaka's official statement regarding the knock-off.
Official Statement on the Unbox Therapy Phone Case. https://t.co/zRzdHL2641
(PS: Retweet this tweet to voice for us, we will pick 50 people randomly to giveaway our MagEZ Cases after 24 hours #supportoriginal #unboxcopy) pic.twitter.com/I1fqhAuUIt

— PITAKA (@PitakaGallery) December 3, 2019
Unbox Therapy has been replying to some users regarding the issue, but they are not answering point-black questions as to why they "copied/plagiarized" Pitaka's product. They also released a 45-min explainer video under the LaterClips channel. As to why they released it on the smaller channel rather than the main Unbox Therapy channel? One could only assume.
Lew Later Explains… https://t.co/mkReOlwofV pic.twitter.com/jPcECUwTX8

— Lew Later (@LewLater) December 2, 2019
The issue of knock-offs is pervasive in the industry. To be clear, Lew and Unbox Therapy didn't break any patents as Pitaka doesn't have any rights to the case materials and design. Some fans are utterly disappointed with the way Lew and his team launched the products. The design similarity is the tip of the iceberg to which some people can ignore. What most people can agree on is the "alleged" mischevious acts by Lew and how they severy damaged Pitaka with the takedown and deletion of videos.