Achieve your ultimate dream kitchen with XTREME Appliances' products, which can suit your unique needs and preferences.
Here are some of XTREME kitchen essentials that you cannot afford to miss: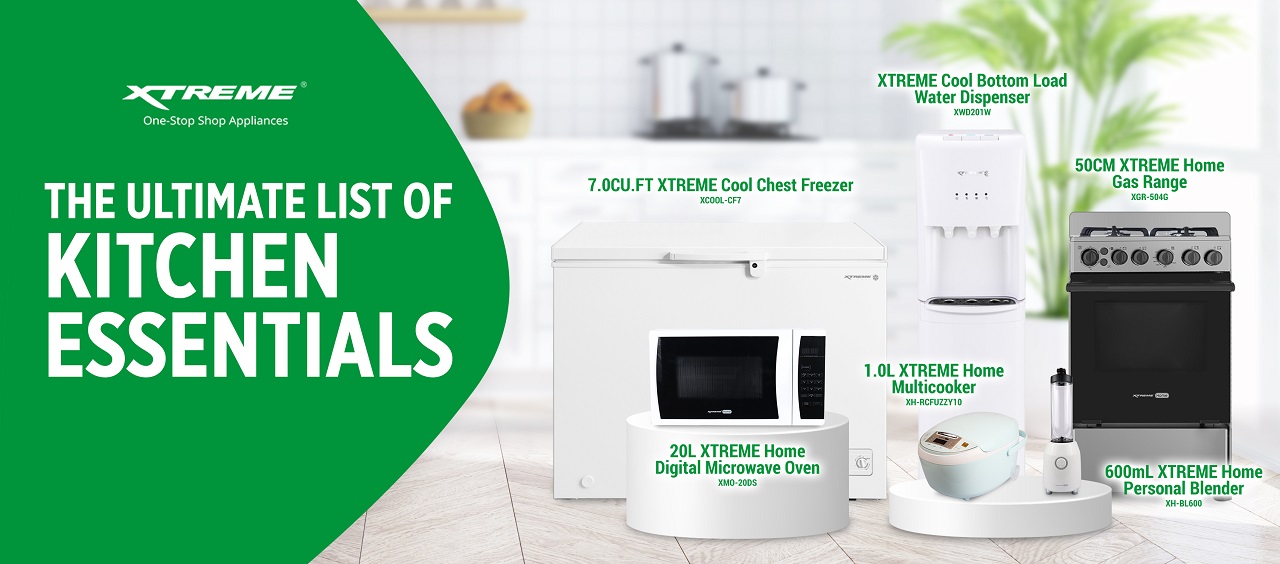 XTREME Cool Bottom Load Water Dispenser
Do you want your water hot or warm?
With XTREME Cool Bottom Load Water Dispenser, you'll have convenient options. It also comes with a compact design, allowing users to move it quickly. The machine does not require much space, too, as it is much shorter than regular top load water dispensers.
XTREME also dressed it with an ivory white glossy finish, making it versatile in any kitchen design.
XTREME Home Multicooker
It is an all-in-one kitchen solution that can cook rice, soup, and porridge and bake and steam. And since it has a high range of functions, this multicooker can replace several small kitchen appliances, allowing consumers to save more space on their kitchen countertop.
XTREME Home Microwave Oven
Reheat food, cook, defrost, and even disinfect kitchen items with XTREME Home Microwave Oven. It sports impressive features and has a stylish white finish, offering an aesthetic look.
XTREME Cool Chest Freezer
It is a low-maintenance food storage solution and is energy-efficient. XTREME Cool Chest Freezer also holds temperature well and uses the least energy to run.
XTREME Home Gas Range
Meanwhile, the 50cm XTREME Home Gas Ranges offer an impressive burner temperature control. It also delivers the comfort of having a gas stoved and an oven.
XTREME Home Blender
Compared to regular blenders, the XTREME Home Blender has a smaller size. This allows consumers to save space while still giving a powerful performance.
Interested?
Get these amazing XTREME Appliances products at the nearest store nationwide.