In the wake of Meta's successful launch of Threads, Mark Zuckerberg, the founder and CEO of Meta, has clarified the company's monetization strategy. Zuckerberg revealed that the focus will be on building a substantial user base, aiming for 1 billion users before contemplating revenue-generation approaches.
This approach highlights Meta's commitment to prioritizing user experience and ensuring the platform's widespread adoption before exploring monetization avenues.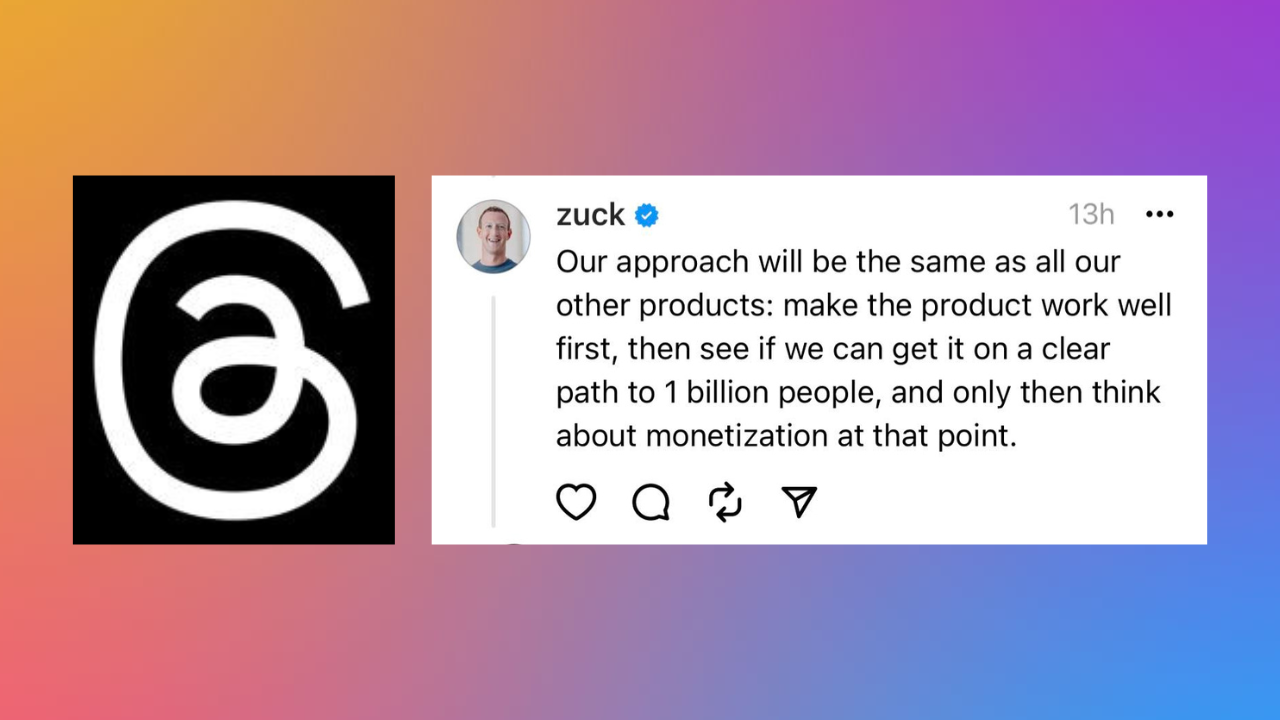 Reaffirming the Priority of User Experience
Addressing the anticipation around potential monetization plans, one user posted, "Zuck is salivating as he waits to drop the ads on all his new Threads users."
Mark Zuckerberg promptly responded, outlining his company's approach to monetization. Zuckerberg responded to a user's comment about ads by emphasizing Meta's dedication to user satisfaction. He stated, "Our approach will be the same as all our other products: make the product work well first, then see if we can get it on a clear path to 1 billion people, and only then think about monetization at that point."
A Patient Approach to Monetization
Zuckerberg's statement reveals Meta's strategic approach to Threads and its commitment to providing users with a seamless and enjoyable experience. By setting the ambitious goal of reaching 1 billion users, Meta aims to ensure a solid foundation and significant user engagement before exploring ways to generate revenue from the platform.
Since its launch, Threads has garnered remarkable traction, with an astounding 30 million sign-ups within just 24 hours. The platform's minimalist design and absence of ads have resonated positively with users, further fueling its rapid growth. This early success positions Threads as a potential social media player.
Meanwhile, Threads is facing a legal threat against its rival, Twitter.