A lot has happened in the Mac world recently as Apple has updated the specs of the Apple Macbook Pro and Macbook Air and the Californian-based company has also discontinued the 12-inch Macbook with a single USB-C port and also the old and entry-level Macbook Air that was not updated for a long time.
One of the biggest upgrades that was done today is that the all of the Macbook Pros now comes with a touchbar. Yep, all of it. Whether you're annoyed with it or not, Apple has decided that the best course for the Pro version is to go all-in for Touchbar. Check out the prices below of the Macbook Pro: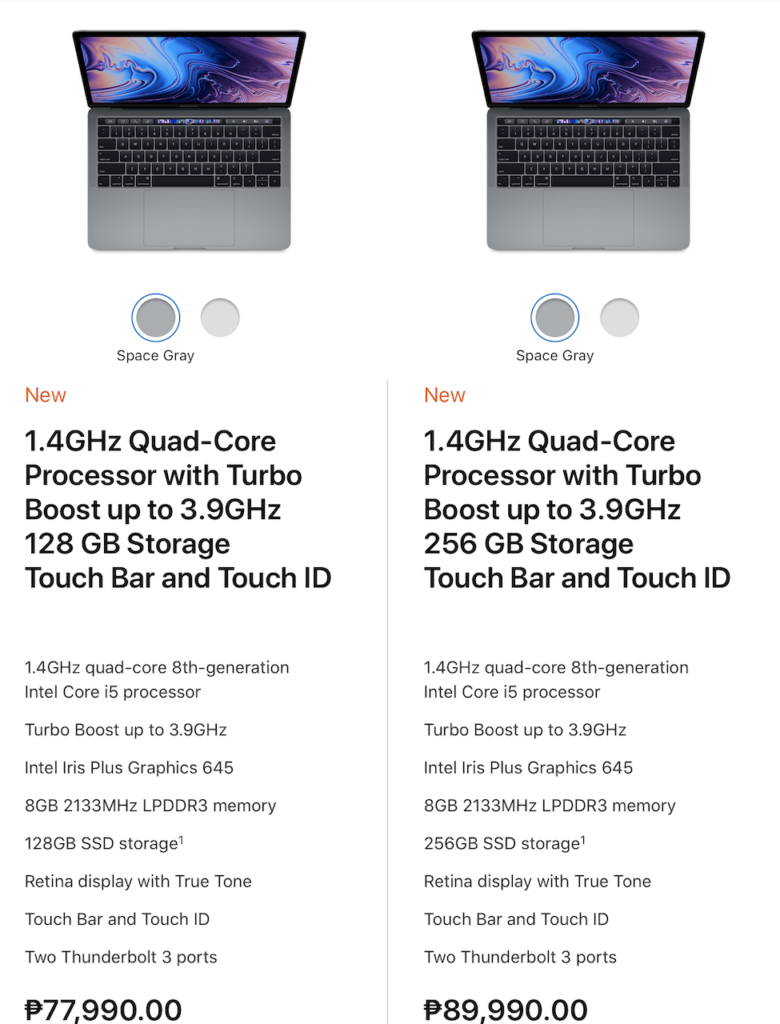 Unfortunately, the new Macbook Pros still starts at 128GB and they'll still ahve two Thunderbolt 3 Ports but if you want 4 thunderbolt ports and a faster CPU, you can opt for the more expensive variant that starts at Php107,990
Since the entry-level Macbook Air is gone along with the 12-inch Macbook, the Macbook Air is now the cheapest way to get into the Macbook arena. The Macbook Air starts Php64,990 for the 128GB which is way cheaper compared to the previous generation and the Macbook Air goes up to Php76,990 for the 256GB variant. Check out the prices below: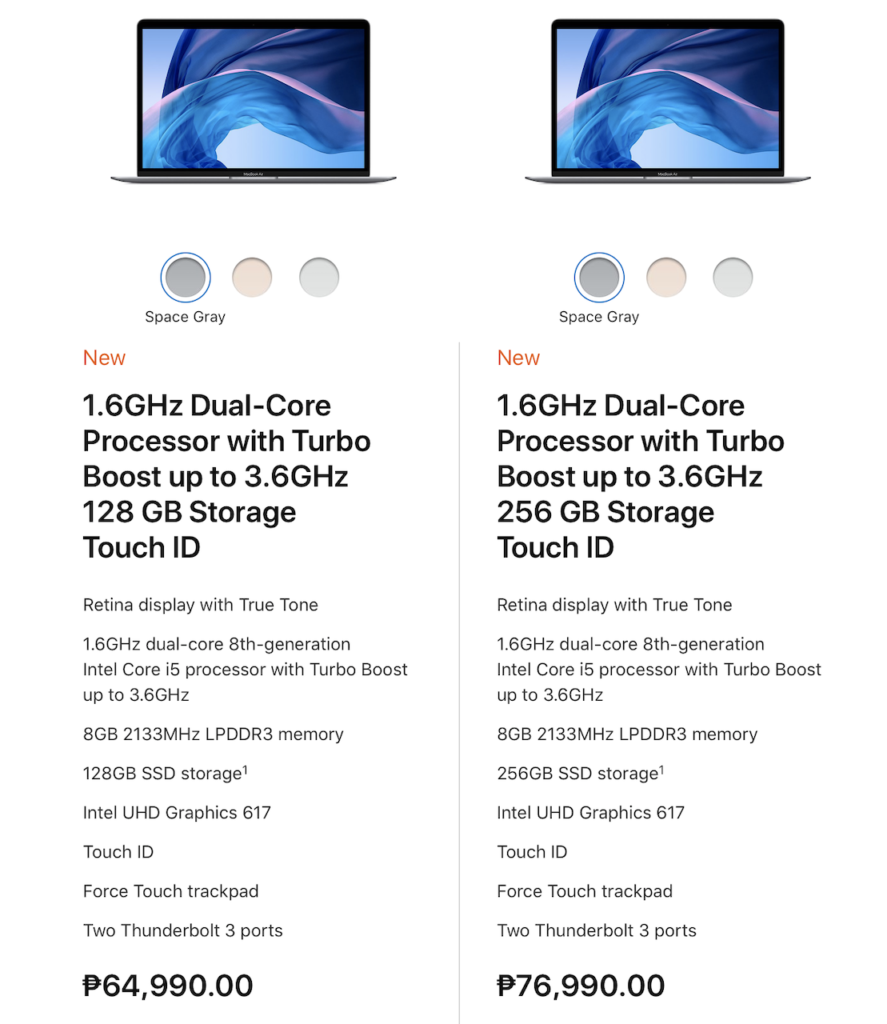 Basically, Apple has streamlined their products making it less confusing. Yes, the Macbook Air got cheaper but this move has also made the Macbooks even more expensive to own as we lose the entry-level Macbook Air and also the 12-inch Macbook. But it does make sense in the business sense as the iPad Pros starts at Php51,490.