Samsung has just announced their newest mobile processor, the Samsung Exynos 980 chipset for the first time in the company, this one will come with a 5G-integrated chipset. The chipset is based on the 8-nanometer FinFET technology and it comes with artificial intelligence.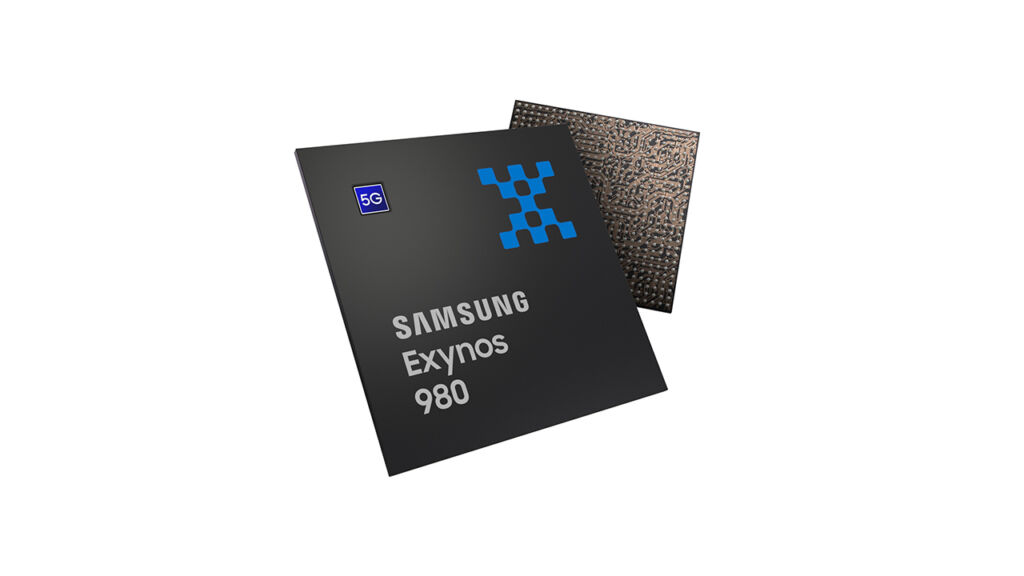 Due to the integrated 5G chipset, this one can save more power from the device and it increases the space efficiency in the device. Thanks to the 5G in sub-6GHz, it can reach speeds up to 2.55-gigabits per second. It also supports E-UTRA-NR Dual Connectivity (EN-DC), it combines the 2CC LTE and 5G connectivity to maximize the mobile downlink to 3.55Gbps. Aside from that, the chipset also supports Wi-Fi 6 standard, IEEE 802.11ax that provides better speeds.
The chipset also comes with two Cortex-A77 CPU for heavy usage and there are the six Cortex-A55 cores on the Exynos 980. The GPU inside the chipset is the Mali-G76 GPU. The NPU inside the Exynos 980 is also 2.7x faster compared to its predecessor and the processor supports camera resolutions up to 108MP. For video recording, you can record 4K UHD videos at 120fps.
The Exynos 980 is expected to begin mass production by the end of this year.