Xiaomi Corporation or Xiaomi, a Chinese-tech company known for its smartphones and smart hardware connected by an Internet of Things (IoT) platform at its core, made it to Forbes' Global 2000 list this 2019, which was released last May 15. Forbes Global ranks the largest publicly-listed companies in terms of market value, sales, profits, and assets.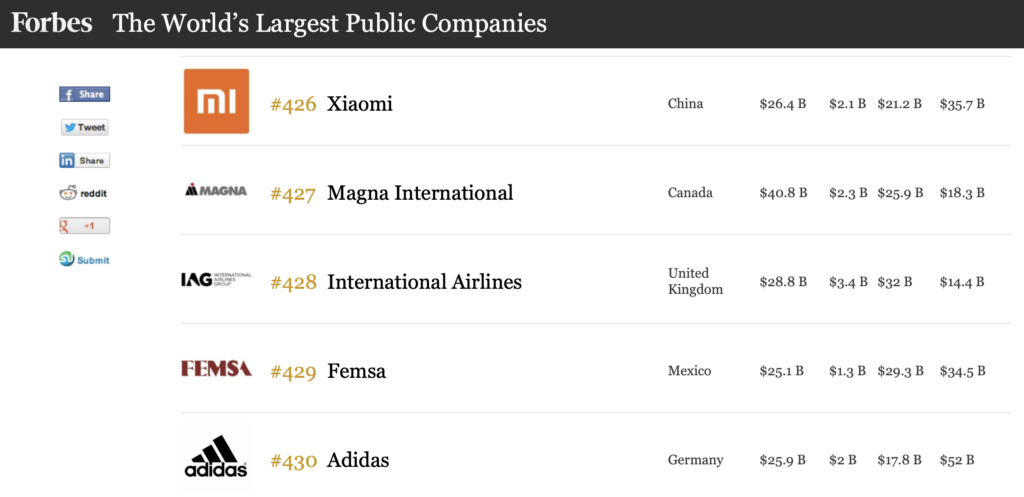 Thanks to the group's "triathlon" business model, Xiaomi enjoyed a strong 2018 despite the strong competition in the market from its domestic and international competitors. This 2019, Xiaomi officially launched the "smartphone + AIoT" dual-core strategy, which they believe will provide more opportunities for AIoT that will help Xiaomi reach its full potential
Out of all the countries represented on the list, Xiaomi is one of the 154 technology companies that made it to the record, with only 20 Chinese company on it.