Gaming has been part of our everyday routine and mobile games have been very competitive recently as they are more demanding graphically and the competitiveness of these games are more intense as we see more games from consoles and PC are being brought to smartphones. To get an advantage to other players in mobile games, you might need some of these new accessories from realme.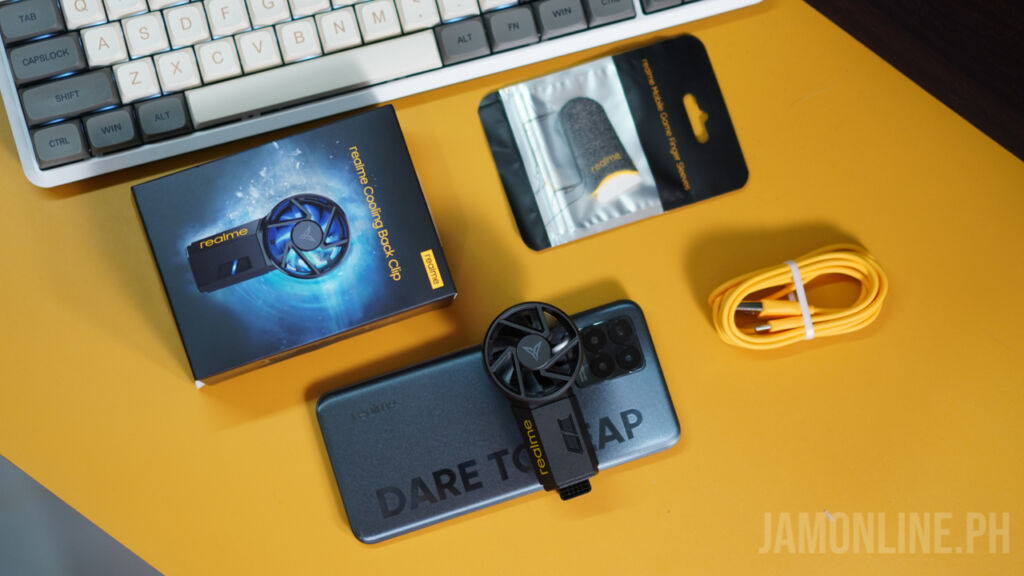 realme Finger Sleeves
The realme Finger Sleeves helps you when you're playing games for hours as you play games, your fingers are getting sweaty which makes it less responsive to smartphone's display and with the realme Finger Sleeves, you can get a superconductive silver fiber with 30% silver which gives you a responsive feedback.
Unlike other materials, this Finger Sleeves from realme comes with 6x more sensitive and 4x more silver content to give you a better response. In their lab, it showed that this didn't miss a single tap while the ordinary fiber materials missed 90 out of 3500 taps.
It's also pretty thin too at 0.25mm and it's very durable thanks to its Spin Covering Yarn Technology and a four-dimensional Elastic design. Don't worry about the sleeves getting dirt as this one comes with enlarged holes for natural antibacterial and deodorizing properties.
realme Cooling Back Clip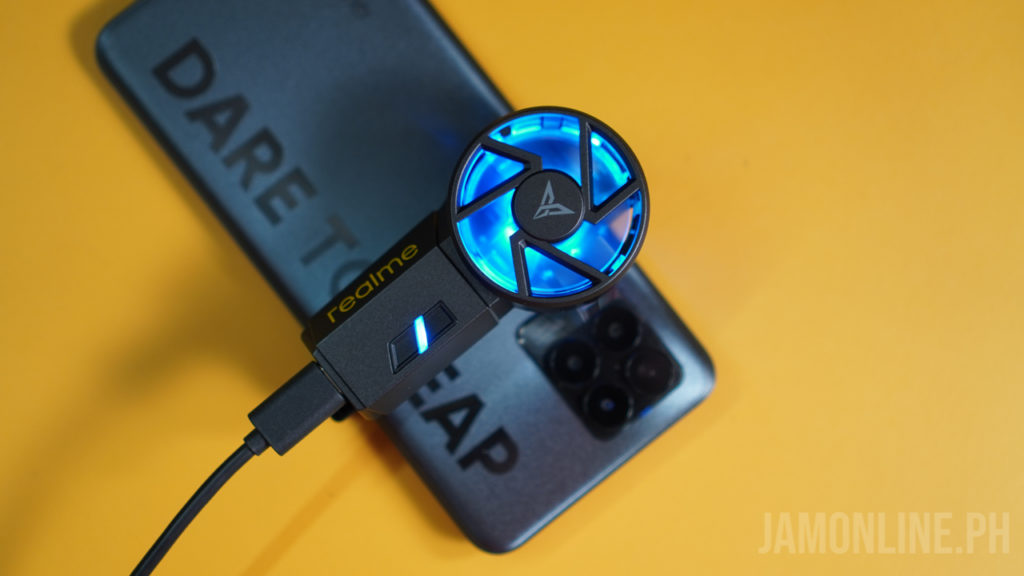 Games these days are too demanding and some of these games are too addicting that we play these games for hours and to protect our smartphone from overheating and to have a consistent performance, we can use the realme Cooling Back Clip.
Basically, the cooling back clip from realme is helping your smartphone manage its temperature to immerse you in the game and of course, to have a consistent performance and to avoid frame drops and throttling on the smartphone.
It's a 7-blade fan that pushes cold air across the entire device and it helps lower the temperature of the smartphone. The realme Cooling Back Clip cools the entire device as soon as you turn it on and it can bring around 25c temps even after playing for 40 minutes.
You don't have to worry about the noise too as this one only comes with a silent 25dB low noise so your comms wouldn't be affected and it's also lightweight at 51g. The realme Cooling Back Clip supports various devices as you can stretch the clip of his one.
The realme Cooling Back Clip is priced at Php1,590 while the realme Finger Sleeves is priced at Php240. But you can get these items for Php1290 and Php190 respectively from May 28-30. You can get these items at Lazada and Shopee.