MSI Philippines has just launched their newest 12th Gen Intel notebooks in the country and they cover their Business, Creator and Gaming notebooks. These 12th Gen Intel CPUs cover a lot new technologies including a hybrid cores inside and also a more efficient and powerful performance inside.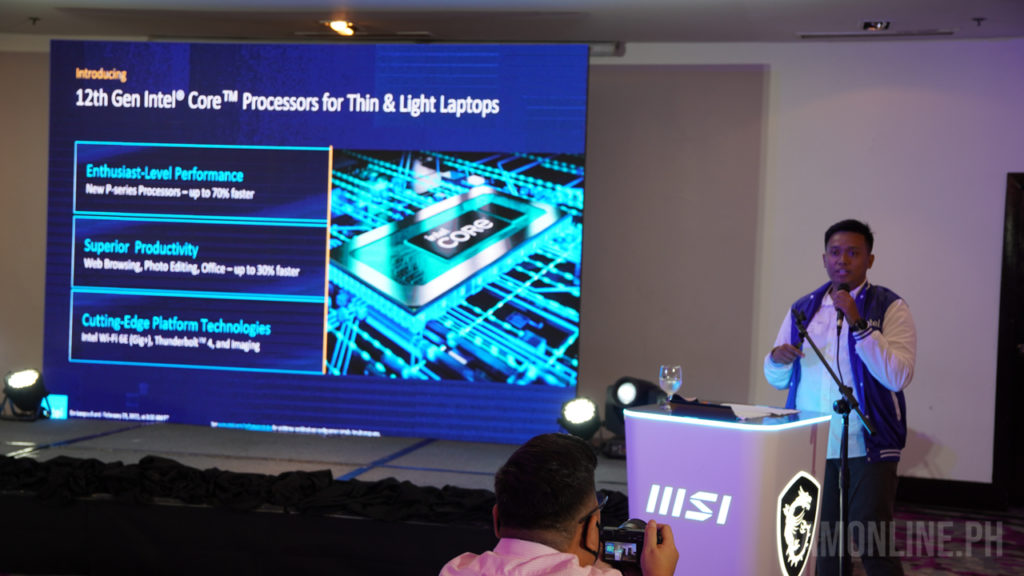 The 12th Gen Intel CPUs are expected to bring a longer battery life, fast charging support, a thin and light body which is very important now that people are returning to office and are relying on their notebooks for their careers.
MSI Summit Series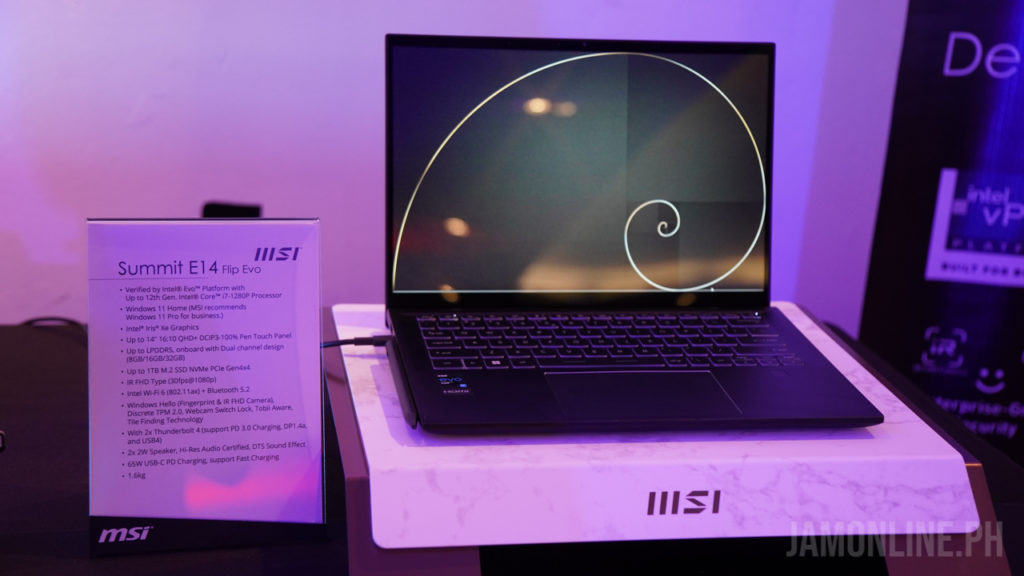 The Summit series from MSI is made for the business and productivity line of notebooks and this year, MSI will be bringing the Summit E14 Flip Evo in addition to the Summit E13 Flip Evo and Summit E16 Flip to expand the sizing options of the lineup.
This laptop series will be bringing Nvidia GeForce RTX GPU inside along with enterprise-grade security capabilities such as webcam and port locks, discrete TPM support, fingerprint scanner and IR webcam. In addition to that, the display comes with Tobii Aware which automatically locks the laptop if the user is not nearby and there's the tile finding technology
MSI Prestige Series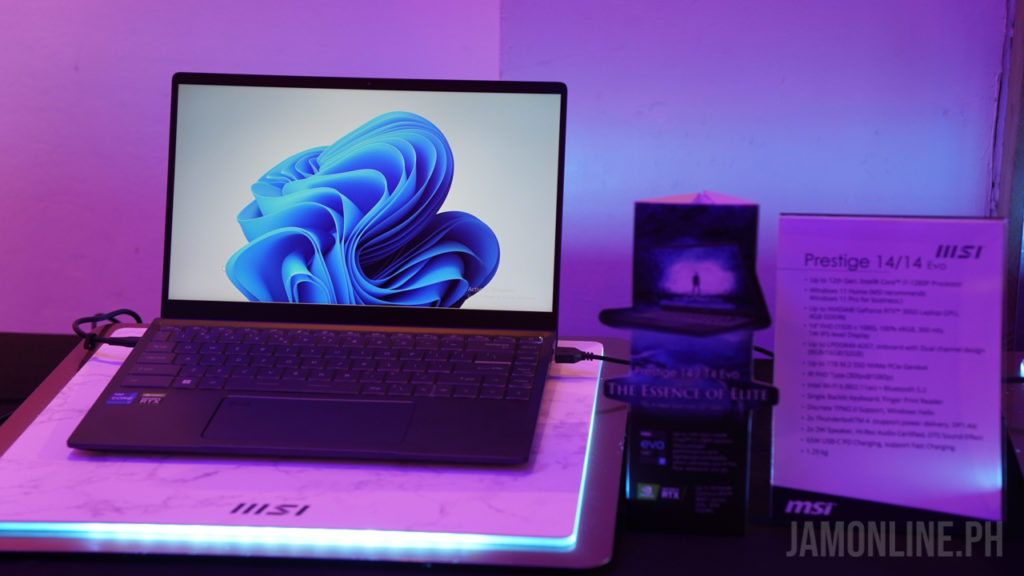 The Prestige series from MSI brings a thin and light chassis so you can bring it anywhere. It brings portability so you can bring it anywhere you want especially now that a lot of people are now going to the field.
The Prestige series is bringing Hi-Res audio along with DTS Audio Processing and you have the choice between an Nvidia GeForce RTX GPU or Intel Evo Platform. The Prestige series also comes with True Pixel technology that brings images to life with color precision and of course, added security with face or fingerprint sign-in so you can log-in faster. The 12th Gen Intel CPU brings long battery life, ease of charge, and fast charging feature.
MSI Modern Series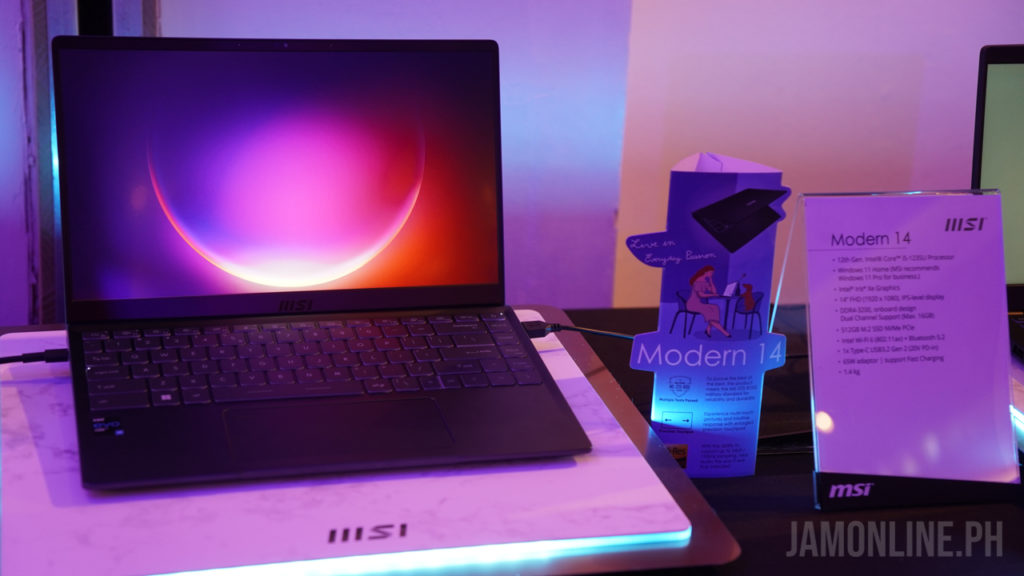 The Modern series is the popular notebook series of the company and it now comes with a new facelift which makes it an interesting lineup in the business and productivity lineup of MSI. The new Modern series from MSI brings a new 12th Gen Intel Core i7 processor that brings a more powerful performance and it comes with a 180-degree flip screen and a larger touchpad that can yield better scrolling and full-size keyboard.
Creator and Gaming Series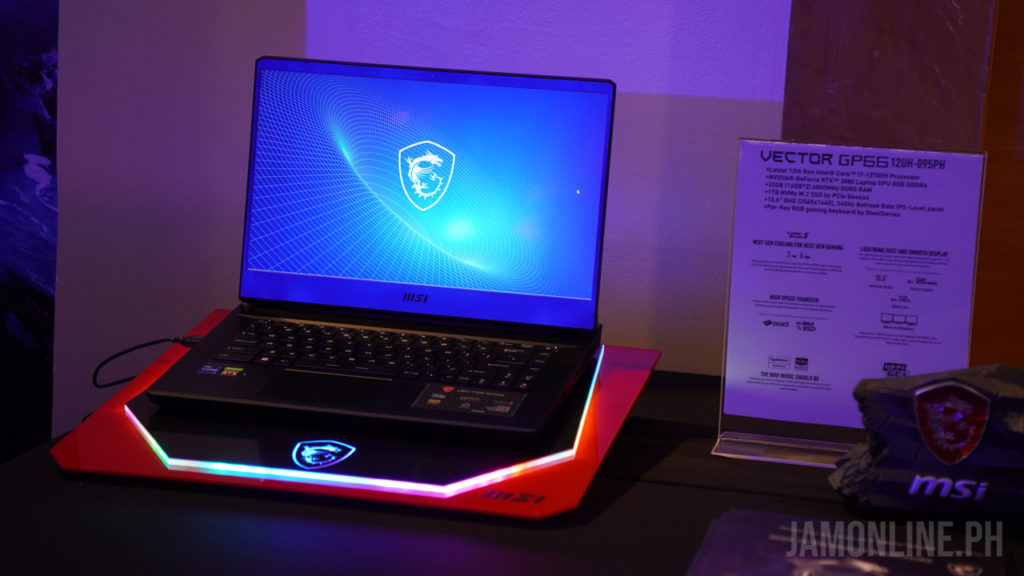 For those who wants to have more power, MSI brings a more powerful hardware for the Creator and the Gaming series. They've integrated the power of Nvidia GeForce RTX 30 series GPU along with 12th Gen Intel Core i7 inside. It will also bring a True Pixel display, and cooler boost technology, 90 Whr long-lasting battery, high-performance I/O ports, and the 16:10 touchscreen display. The Creator Z16 is definitely for the people who wants to have a powerful hardware inside and also brings the aesthetics and power that is made for creators.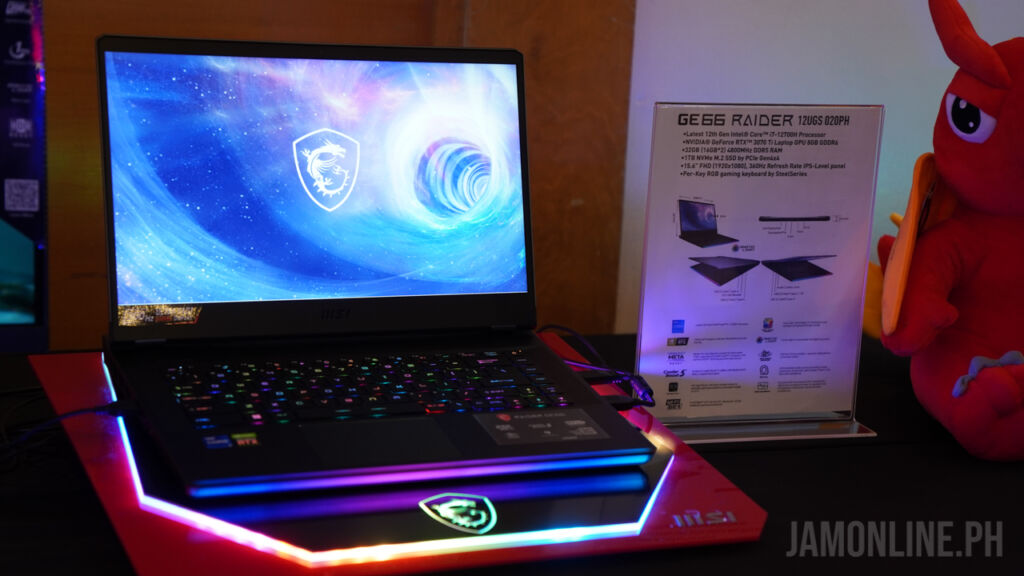 The MSI gaming series is very popular as they're bringing different notebooks in the market including the Stealth GS66, Stealth 15M, Raider GE66 & GE76, Vector GP76 & GP66, Pulse GL66, Crosshair 16, and Katana GF66. These notebooks are powered by Nvidia GeForce 30 series along with 12th Gen Intel Core i7 processor. They're perfect for gaming enthusiasts and for those people who are looking for more power.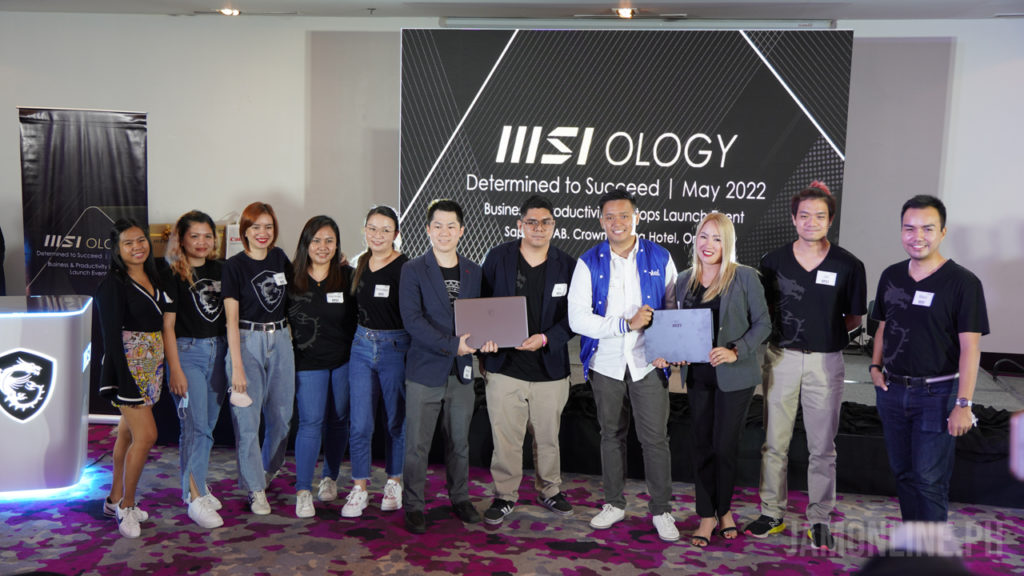 Variants and Pricing
MSI Prestige 14 EVO A12M-085PH – 14″ Full HD 300 nits, Intel i5-1240P, Intel Iris XE Graphics, 8GB LPDDR4 RAM, 512GB NVMe PCIe Gen 4×4 SSD, 52Whr battery, Windows 11 Home – Php59,995
MSI Prestige 14 EVO A12M-083PH – 14″ Full HD 300 nits, Intel i5-1280P, Intel Iris XE Graphics 8GB LPDDR4 RAM, 512GB NVMe PCIe Gen 4×4 SSD, 52Whr battery, Windows 11 Home – Php69,995
MSI Prestige 14 A12UC-082PH – 14″ Full HD 60Hz, Intel Core i7-1280P, Nvidia RTX3050 GDDR6 4GB, 16GB LPDDR4 RAM, 1TB NVMe PCIe Gen 4×4 SSD, 52Whr battery, Windows 11 Pro – Php99,995
MSI Prestige 15 A12SC-066PH – 15.6″ Full HD, Intel i5-1280P, Nvidia RTX3050 GDDR6 4GB, 8GB LPDDR4 RAM, 512GB NVMe PCIe Gen 4×4 SSD, 52Whr battery, Windows 11 Home – Php89,995
MSI Prestige 15 A12UD-201PH – 15.6″ QHD 300 nits, Intel i5-1280P, Nvidia RTX3050 GDDR6 4GB, 8GB LPDDR4 RAM, 512GB NVMe PCIe Gen 4×4 SSD, 52Whr battery, Windows 11 Pro – Php109,995
MSI Summit E14 Flip Evo A12MT-074PH – 14″ Full HD+ 60Hz pen touch panel, Intel i5-1240P, Intel Iris XE, 16GB LPDDR5 RAM, 512GB NVMe PCIe Gen 4×4 SSD, 72Whr battery, Windows 11 Home – Php79,995
MSI Summit E14 Flip Evo A12MT-072PH – 14″ Full HD+ 60Hz pen touch panel, Intel i7-1280P, Intel Iris XE, 16GB LPDDR5 RAM, 1TB NVMe PCIe Gen 4×4 SSD, 72Whr battery, Windows 11 Home – Php89,995
MSI Summit E16 Flip Evo A12UDT-057PH – 14″ Full HD+ 60Hz pen touch panel, Intel i7-1280P, RTX 3050Ti GDDR6 4GB, 16GB LPDDR5 RAM, 1TB NVMe PCIe Gen 4×4 SSD, 72Whr battery, Windows 11 Pro – Php124,995