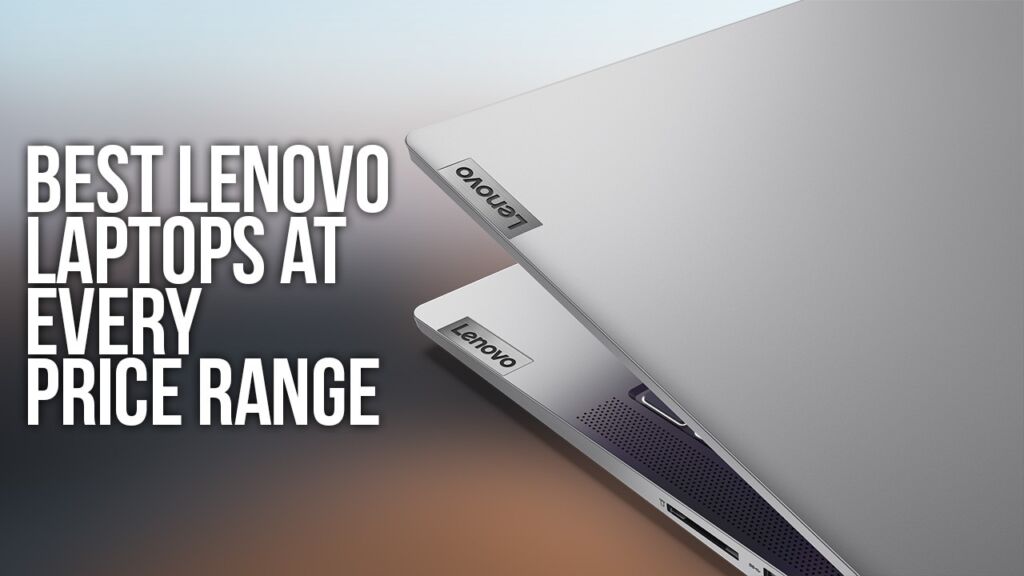 A lot of people are looking for a brand-new notebook this season as a lot of us are working from home or looking for a notebook that they can use for online schooling. Thankfully, Lenovo got us covered with its notebooks that come in different price points and if you're looking for one, check out the best Lenovo laptops for every price range.
Rest assured that every device on this list can help students and employees push through this global pandemic, enabling them to address basic and future needs and keep their world going. Lenovo's innovations in its PC, tablet, smartphones, accessories, and solutions lines, coupled with top-notch servicing demonstrated by its bundled Premium Care support, make it one of the industry's most prolific end-to-end global technology organizations that delivers smarter technology for more people and businesses to unlock their potential.
Best Laptops under 30K – Lenovo IdeaPad Slim 3i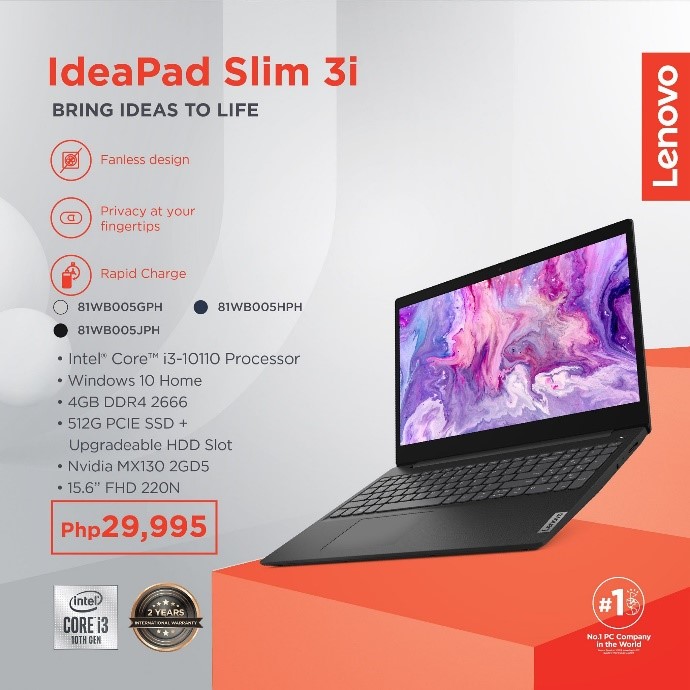 Getting a laptop less than Php 30,000 is a tedious and stressful task because of the mixed choices of old stocks and brand-new ones. Luckily, the IdeaPad Slim 3i has a very competitive configuration available ranging from Php 20K to Php 30k. There's a good balance of CPU and storage options available for the IdeaPad Slim 3i. Our top picks are the 26,995 and 29,995 variants. Upgrade the RAM with another 4GB stick in either variant for a complete, lag-free user experience.
Best Laptop Under 40K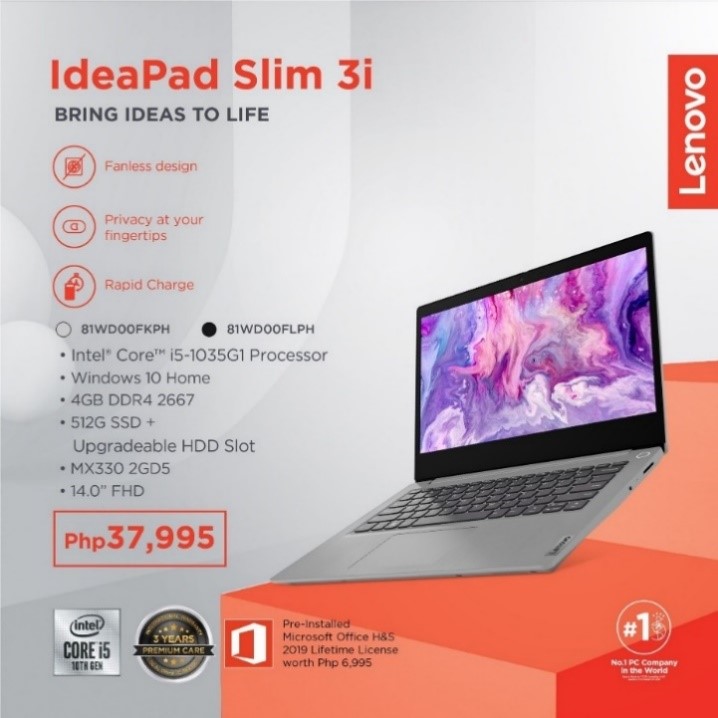 Taking the spot once again is the IdeaPad Slim 3i packing a more powerful i5-1035G1 processor and upgraded MX330 graphics. Upgrading the laptop with an additional 4GB memory for an additional Php 1,500 makes it the perfect all-rounder for work, online learning, and even some light gaming.
Best Laptops under 50K – Lenovo IdeaPad Slim 5i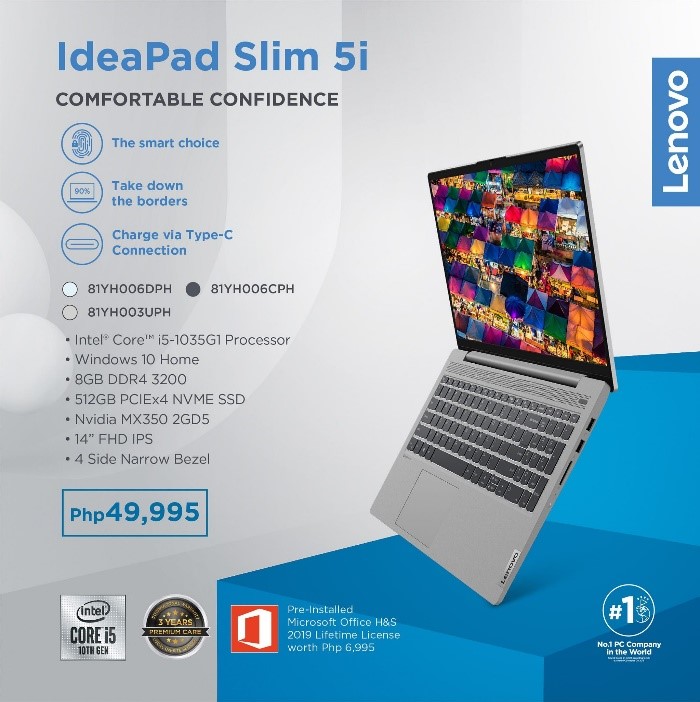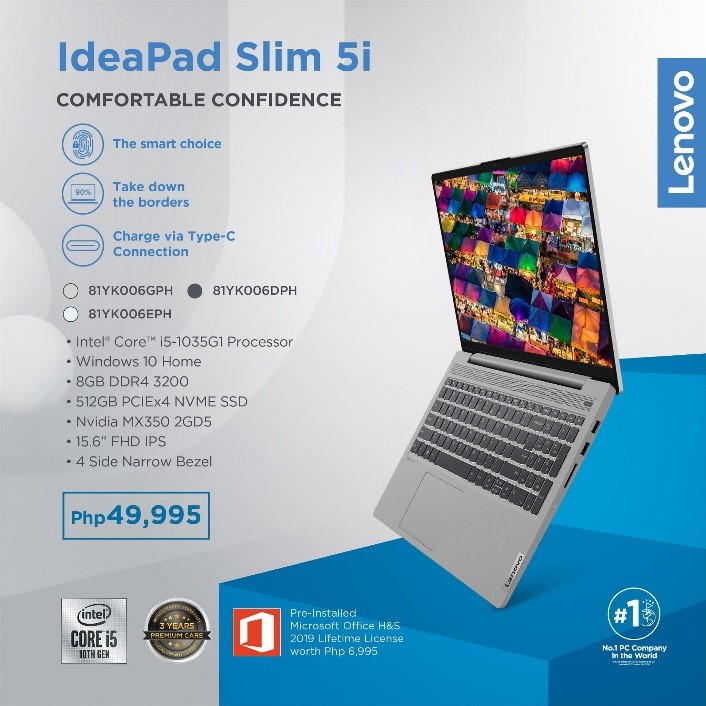 The IdeaPad Slim 5i is a beefed-up brother of the IdeaPad Slim 3i not just in specs but in overall build quality. It has a better panel, battery, keyboard, and of course, aesthetics. Just like the IdeaPad Slim 3i, the IdeaPad Slim 5i has a 14" and 15.6" form factor to choose from, with an impressive FHD IPS (In-Plane Switching) display that's decked with 4-side narrow bezels to make the screen larger and easier on the eyes when reviewing worksheets and documents. What makes it better than its predecessors is that both form factors of the IdeaPad Slim 5i have the same configurations available so the user doesn't have to compromise on specs regardless of which size he/she chooses.
Best Laptops under 60K – Lenovo Yoga S730 & Yoga C740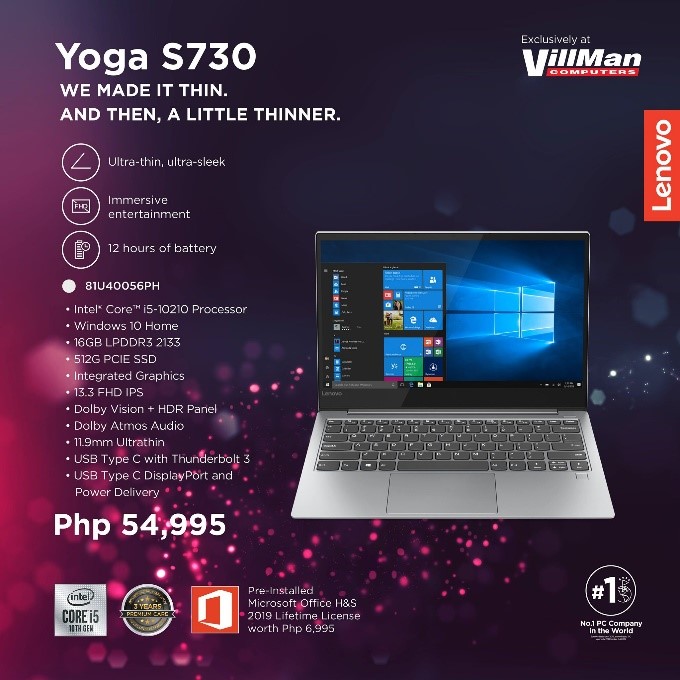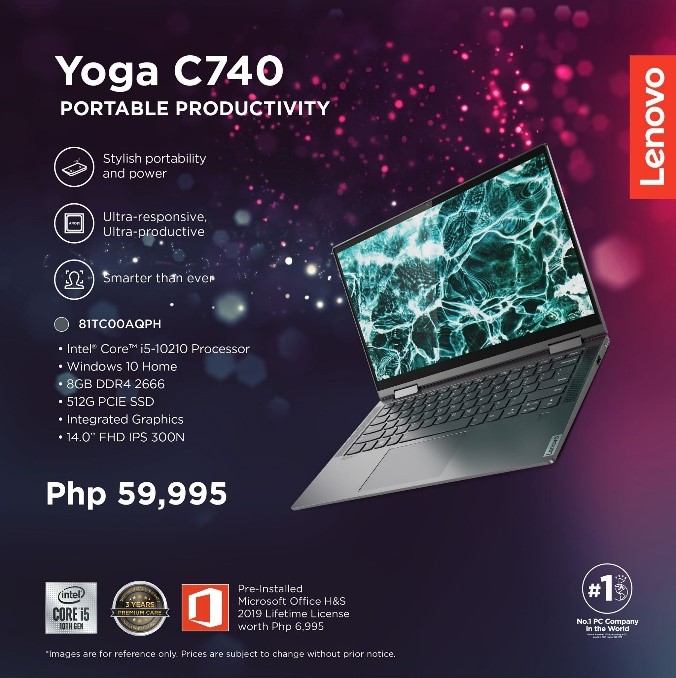 Lenovo's Yoga series laptops are one of the best convertibles available in the market. It simply gives you ergonomic flexibility that would want to make you switch from laptop to tablet and vice versa, more often. For the Php 60k budget, we have two Yoga notebooks in mind. The Yoga C740 is one of the cheapest yet spec-heavy convertibles available and its build quality doesn't disappoint. If you're not a convertible type, then Lenovo's thinnest Yoga laptop, the S730 offers much more performance at a lower price. Whether it's a thin and light 13.3" laptop or a 14" laptop tablet, the Yoga series should be at the top of your list.
 Best Laptops under 70K – Yoga Duet 7i and Yoga Slim 7i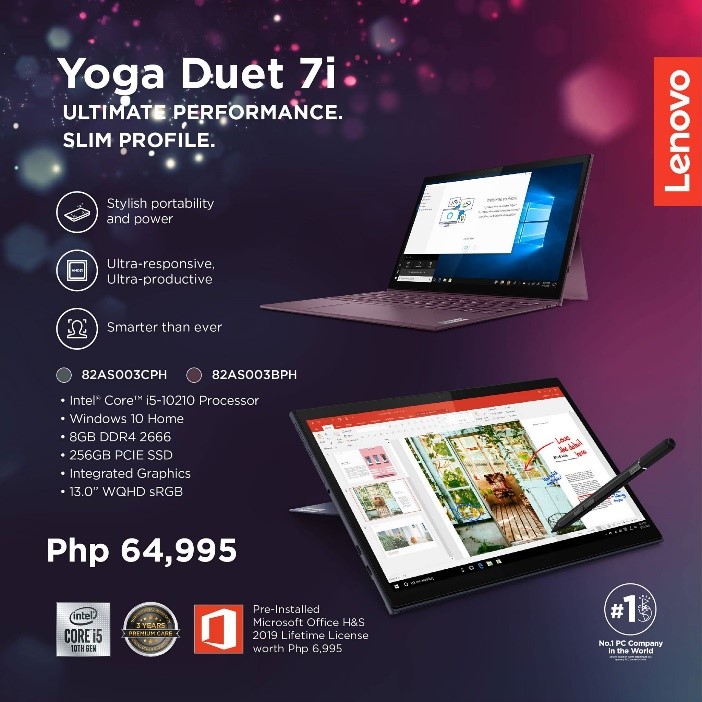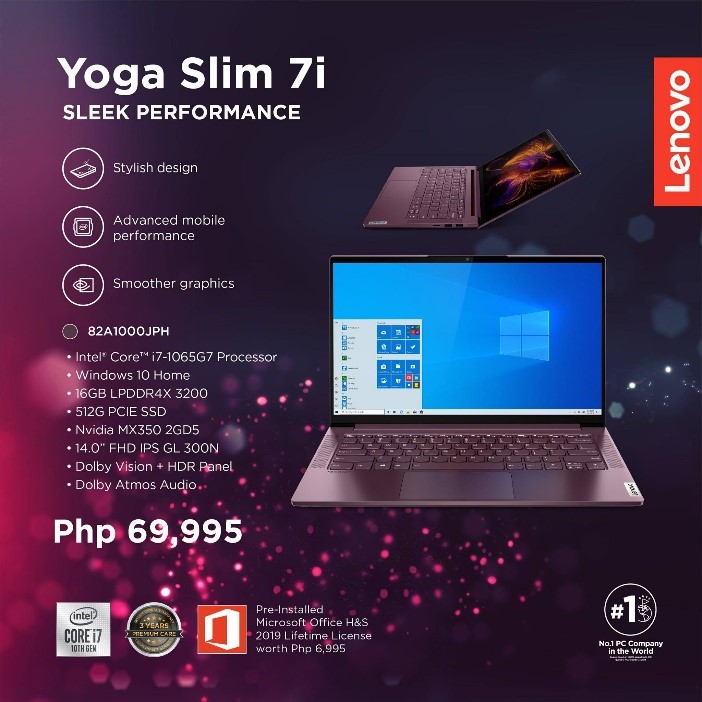 A budget of Php 70,000 should give you a premium build quality paired with top-notch specs that should last you for years. Our top recommendation for a Php 70k premium laptop comes in the form of the Yoga Duet 7i and Yoga Slim 7i. Lenovo introduces yet another premium 2-in-1 to further bolster its presence in the convertible laptop market. The Yoga Duet 7i takes its slim form from key elements of its Lenovo laptop siblings, making its quality and feature set stand out. Moreover, the pen and smart keyboard are already included for its Php 64,995 price tag, making it a great value for those looking for a 2-in-1 device. Moving to the ultra-premium category is the Yoga Slim 7i with its stylish look packed with superb specs. Frankly, the Yoga Slim 7i is a hard laptop to beat thanks to its spec and feature set. The Yoga Slim 7i is simply an all-rounder be it for professionals, business executives, or for people just looking for a quality entertainment device.
All that plus FREE Lifetime Office 2019 and up to 3-year Premium Care Warranty
In case you didn't notice in the pictures, all of the laptops mentioned carry Lenovo's signature Premium Care warranty that's been mostly upgraded to cater to customers for three years, leave for the more affordable variants of the IdeaPad Slim 3i. Premium meaning there's a dedicated hotline to call for troubleshooting and warranty claims plus an inhouse technician service where Lenovo's tech support comes to your doorstep. Aside from that, Lenovo bundles a free lifetime license of Microsoft Office 2019 in almost all of its laptops. It's a value-add especially for those looking for a laptop suitable for online learning.
Where to buy Lenovo notebooks
If you want to buy the new Lenovo notebooks, you can check out the stores here: