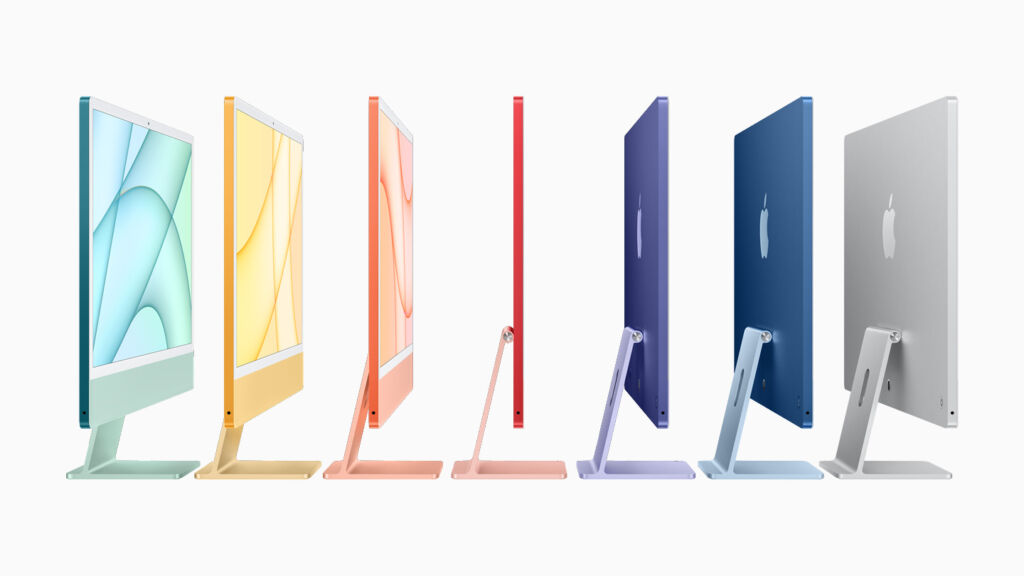 The iMac not only got the new M1 chip that was introduced in the Macbook lineup but the iMacs now comes in 7 new color options. The new iMac now comes in 24-inch 4.5K retina display and also some new awesome features including a 1080p FaceTime HD camera, the best speaker in all Macs, and a better mic which makes the iMac perfect for work from home setup.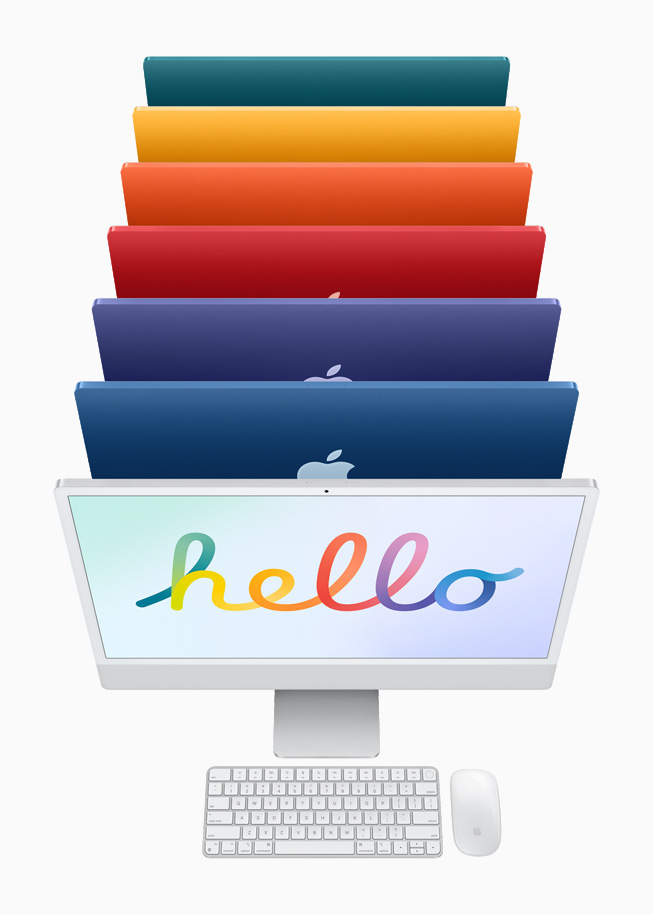 The new iMac will now come in a new design. First, it features an array of colors — green yellow, orange, pink, purple, blue, and silver. and it will have a design similar to the iPad Pro. Curved sides and a flat back. The iMac will also come with a new power connector that magnetically attaches to the mac with a woven 2-meter color-matched cable that is connected to an adapter with a LAN port. As for the other ports, the iMac comes with an up to 2x thunderbolt port and another 2x USB-C port
For the display, we got here a 24″ 4.5K Retina display and it comes with a P3 wide color gamut with over a billion colors and 500 nits of brightness. This makes the iMac perfect for editing photos and videos.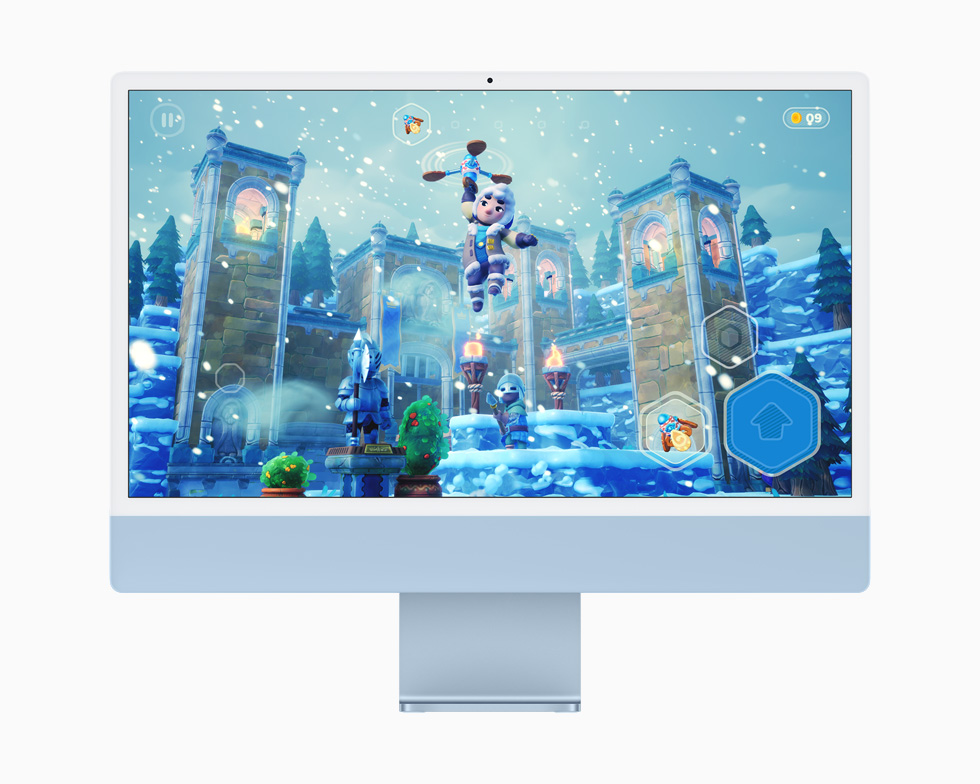 As for the M1 chip inside the iMac, Apple promises a leap in performance compared to the previous generation of iMac. It promises 85% better CPU performance and 2X better GPU performance compared to the previous generation. So do expect that you can get a better performance in apps like Final Cut Pro X and Photoshop. The M1 chip will also let you run iPhone and iPad apps on the Mac natively.
The new iMac also got an upgrade when it comes to its accessories. The magic keyboard, magic mouse, and magic trackpad are now color-matched to the iMac. Not only that because the accessories now come with Touch ID.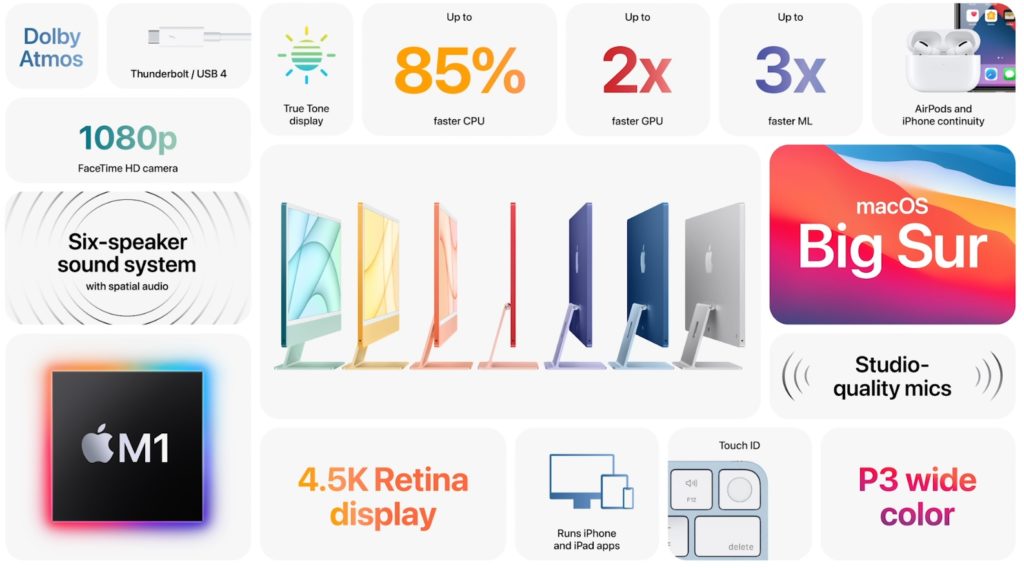 The new iMac will start at Php73,990 and if you're buying one, I highly suggest that you get at least the mid-variant to get better features more powerful hardware inside. Check out the prices and the colors of the iMac below: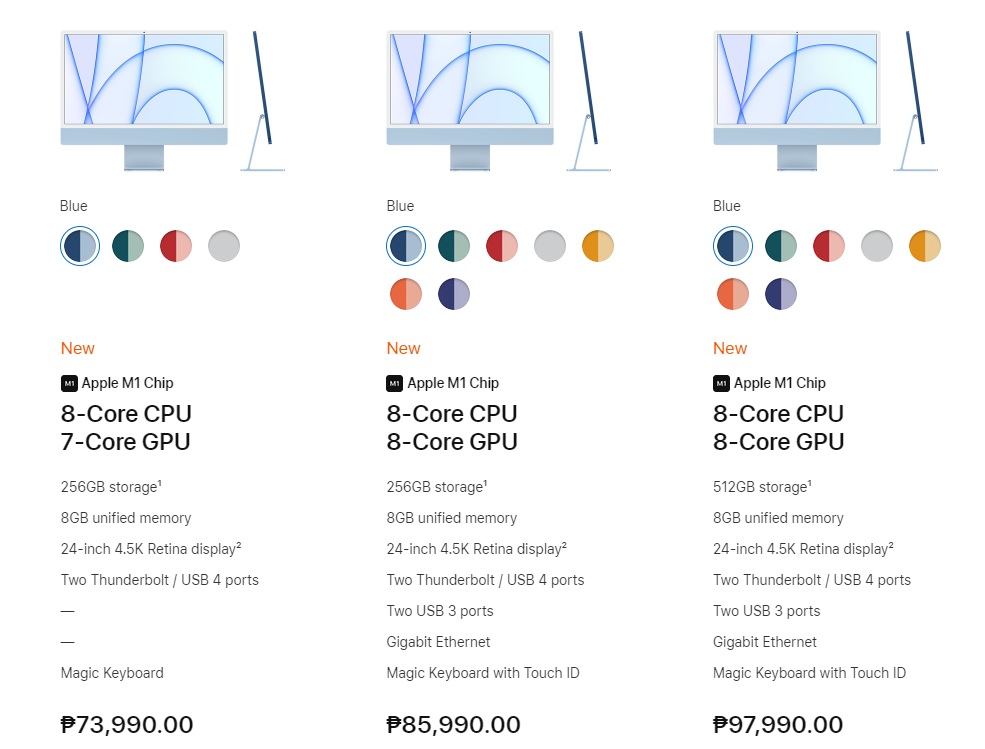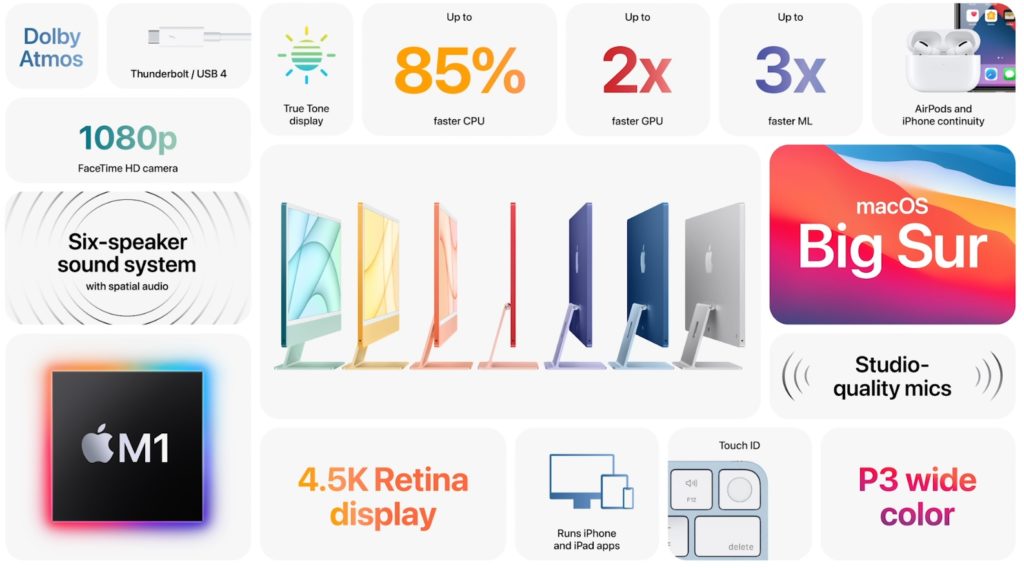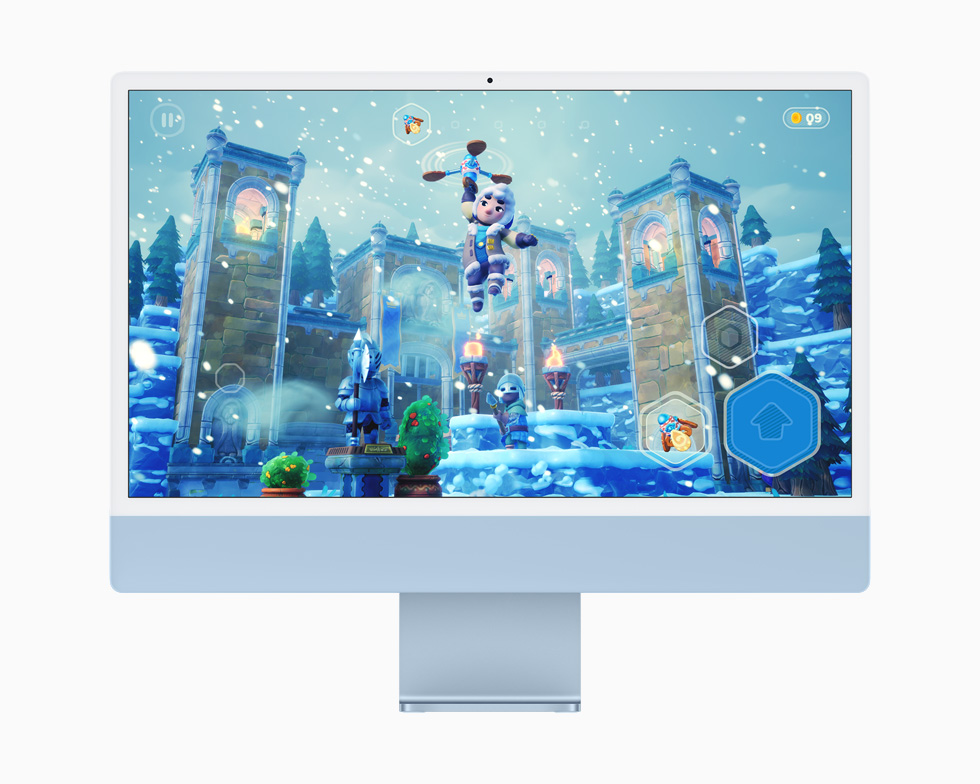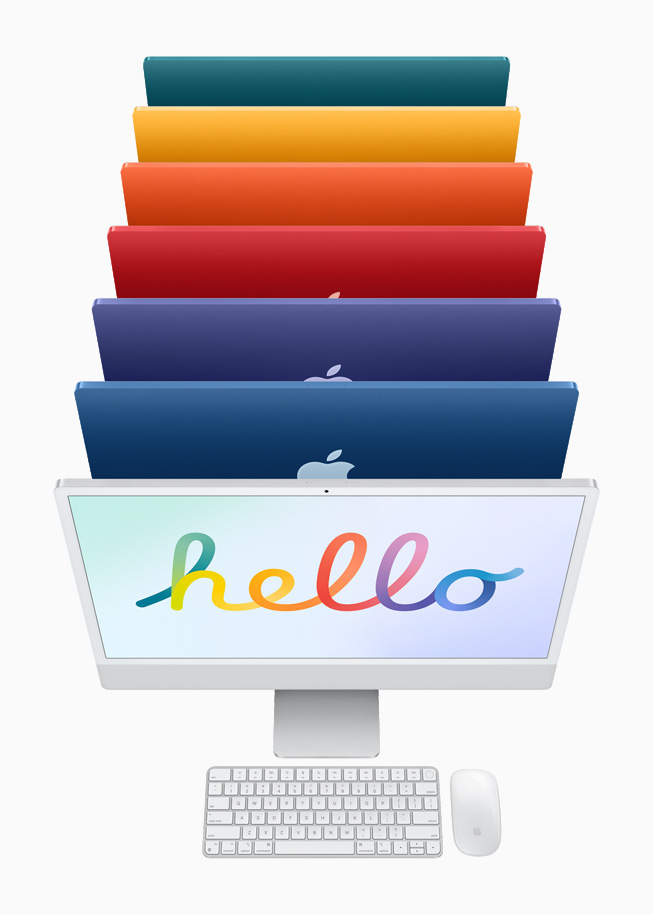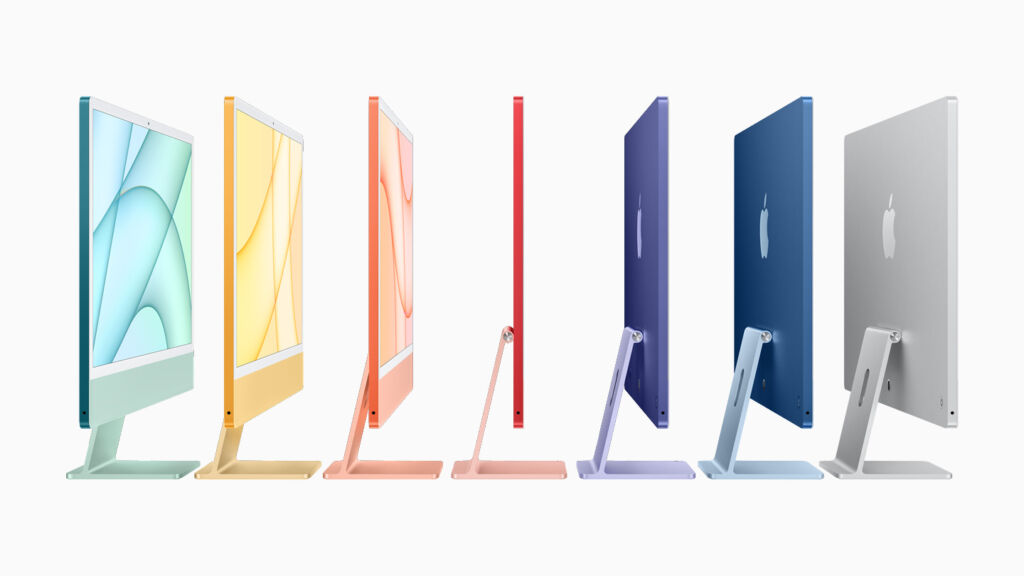 No word yet regarding availability in the Philippines