Both the Apple Watch Series 9 and the Watch Ultra 2 are now available for pre-orders at Digital Walker and also at Beyond the Box and Digital Walker.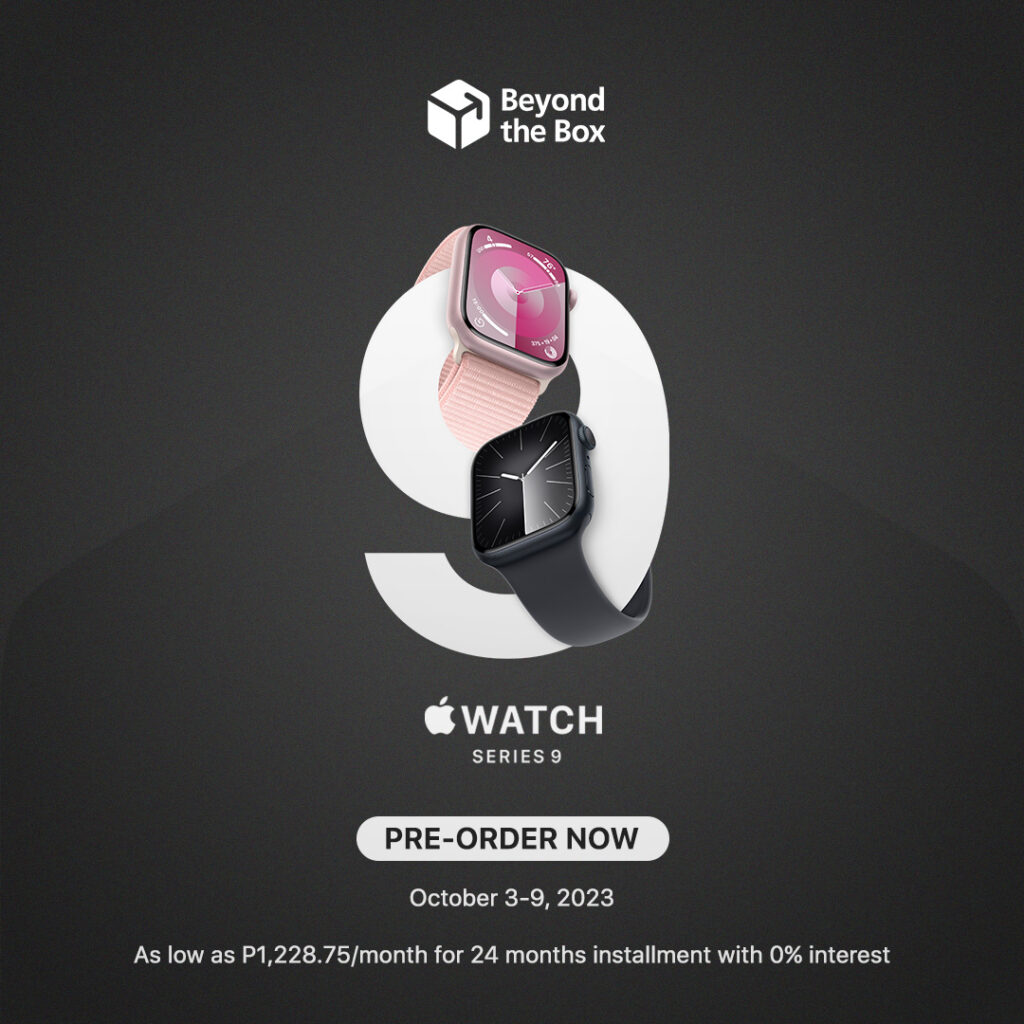 Apple Watch Series 9 offers a brand new and faster S8 SiP inside which is faster than the previous SiP and you can expect that this smartwatch will be smoother. It also has a new temperature sensor so it can monitor your skin temperature as well.
While the Apple Watch Ultra 2 still comes with a tough and mean-looking design with a 49mm case and also an action button. But of course, the ultra version also features a long battery life than the standard variant.
All of the new Apple Watch will also feature a brand new way to interact with the watch as you can now Double tap pinch your fingers to control or access your watch and its apps.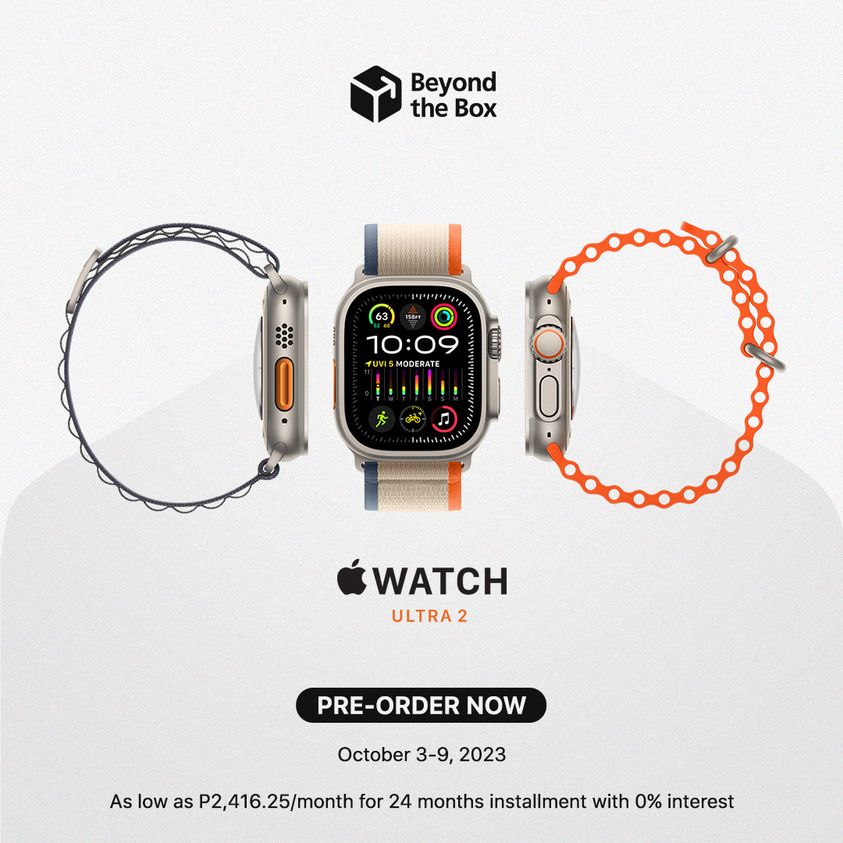 The Apple Watch Ultra 2 will be available in Alpine Loop, Ocean Band, and Trail Loop and it will have an SRP of Php 57,990. You can get it in Php54,990 if you chose to pay in cash or in straight payment. You can also avail of the Watch Ultra 2 installment plan at 24/0% in SRP.
While the Apple Watch Series 9 will come in the following price and variants:
GPS 41mm
SRP: Php 29,490
Cash/Straight Charge: Php 26,490
Installment: Php 29,490
GPS 45mm
SRP: Php 31,490
Cash/Straight Charge Installment: Php 28,490
Installment: Php 31,490
GPS + Cellular 41mm
SRP: Php 35,490
Cash/Straight Charge: Php 32,490
Installment: Php 35,490
GPS + Cellular 45mm
SRP: P37,990
Cash/Straight Charge: Php 34,490
Installment: Php 37,990