CHERRY recently opened their Smart Pad at SM City North EDSA. This exciting event is scheduled to run from September 28, 2023, until October 4, 2023.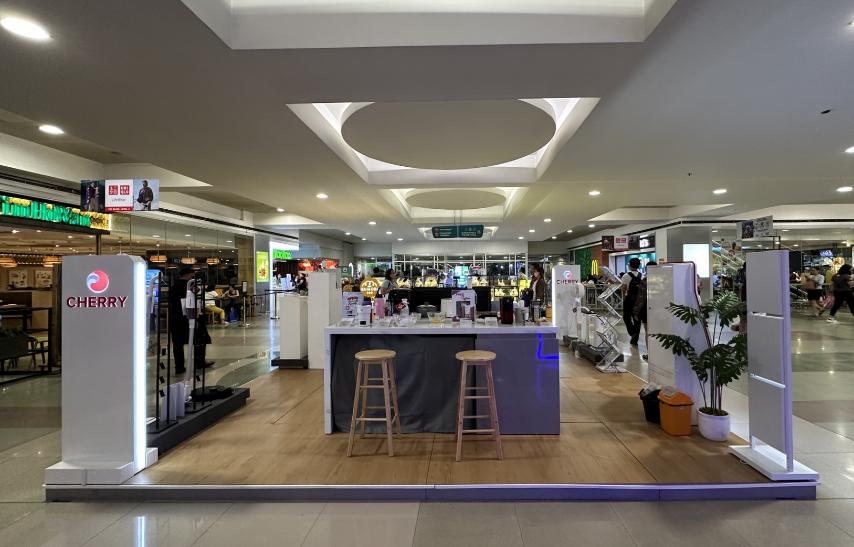 The CHERRY Smart Pad serves as a showcase for the brand's extensive range of Internet of Things (IoT) products, wellness essentials, and kitchen appliances. In addition, visitors will have the opportunity to enjoy incredible discounts of up to 50% off on selected items.
You can explore a diverse selection of offerings, including CHERRY tablets, Aqua Smart TVs, Smart Cameras, Smart Pet Feeders, Smart Air Purifiers, Air Fryers, Coffee Maker Deluxe, Multi-function Electric Woks, and many other products.
Michelle Ngu-Cinco, COO of CHERRY, expressed, "Through CHERRY Smart Pad, we're elevating everyone's experience by allowing them to feel right at home while browsing our products. Visitors can now gain a better understanding of how convenient, smart, and suited these items are for their living spaces."
A Smart Home Experience for All
The CHERRY Smart Pad is a must-visit for homemakers, tech enthusiasts, travelers, working professionals, and pet owners alike. It offers a firsthand experience of the convenience and efficiency of a smart home equipped with CHERRY's innovative products.
For those who prefer online shopping, you can keep up with CHERRY's offerings on their website, CHERRY Shop PH.