Wearables aren't as big as the smartphone market but it is definitely helping the companies in creating a better ecosystem for their devices and of course, a great companion for your smartphones. Recently, Huawei has become aggressive in the wearables market with their release of the Huawei Watch GT smartwatch and it definitely helped the company rise in the wearable market share as they posted 282.2% year-over-year growth for wearables.
According to IDC, Huawei is currently the #3 wearable company by shipment volume with 10% market share and they are the #1 in terms of growth.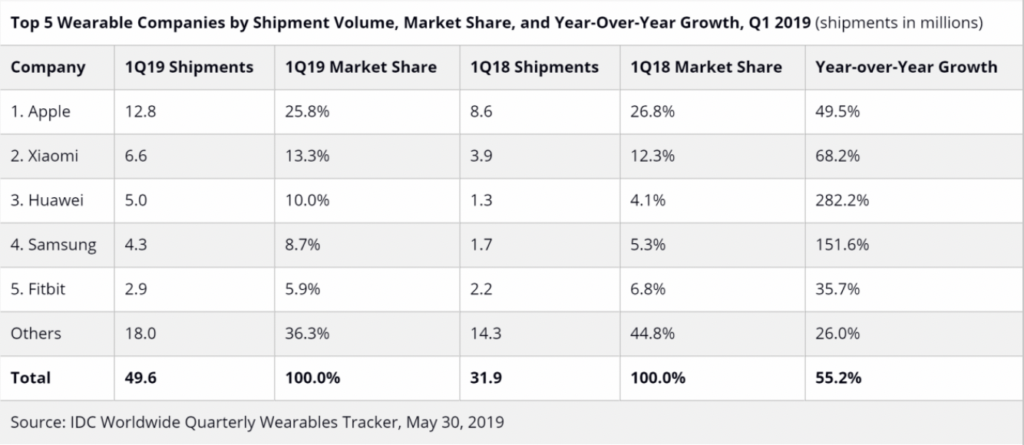 Huawei is also #3 in the wrist-worn devices only with the Xiaomi at #1 and Apple is at #2. This is not surprising at all as Mi bands are really affordable and the Apple Watch is selling really well and they have a good ecosystem on iOS.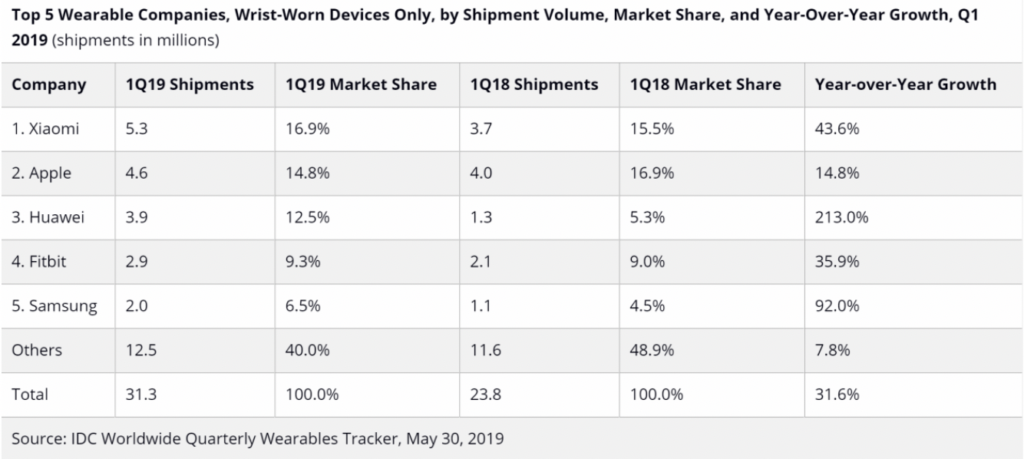 Hopefully, we'll get to see more wearables from Huawei after the Huawei Watch GT which is a really decent wearable from Huawei.