Smart has just announced that they'll now be offering eSIM conversion among all Smart Signature subscribers at all Smart Stores nationwide.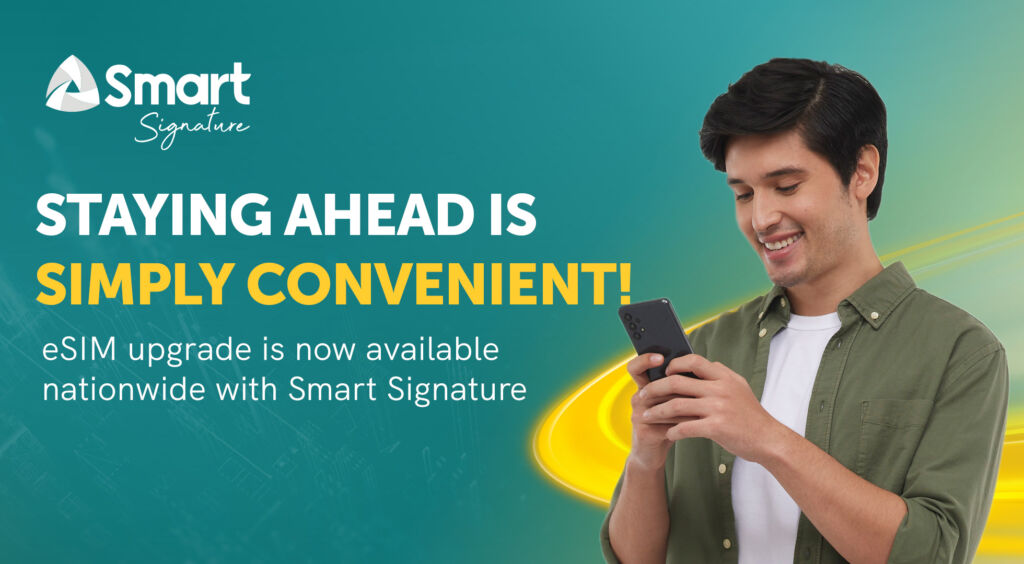 eSIM is an embedded chip inside supported smartphones and it's on recent iPhones from Apple and it lets you activate your cellular network along with your carrier without the need of a physical sim. The Smart eSIM can store your network settings and it allows you to use the Smart network and services.
All existing and new Smart Signature devices and SIM-Only plans can apply for the eSIM and upon registration, you'll be given a printed QR code to scan using their device while online. eSIM is only limited to few devices including the iPhone 11, 12 and 13 series, the Galaxy Z series from Samsung, Galaxy S21 series and Galaxy Note20 series.