Remember the times where you used to play computer games with your friends? Your tropas rush to your favorite internet cafe, boot up Counter-Strike, and go on 5v5 matches on de_dust, cs_assault, and de_dust2? Well, you can now relive those nostalgic moments thanks to a modified version of Counter-Strike 1.6 that's playable on any modern web browser such as Google Chrome, Mozilla Firefox, and Microsoft Edge.
https://cs-online.club/ lets you play a slightly altered version of Counter-Strike 1.6 without the need to install a 700mb game client, or Steam. The modded version uses a different GUI, but the maps, gun mechanics, and weapon buying are the same. Other from browsing servers, creating accounts, and inviting friends are similar to other browser-based multiplayer games like krunker.io.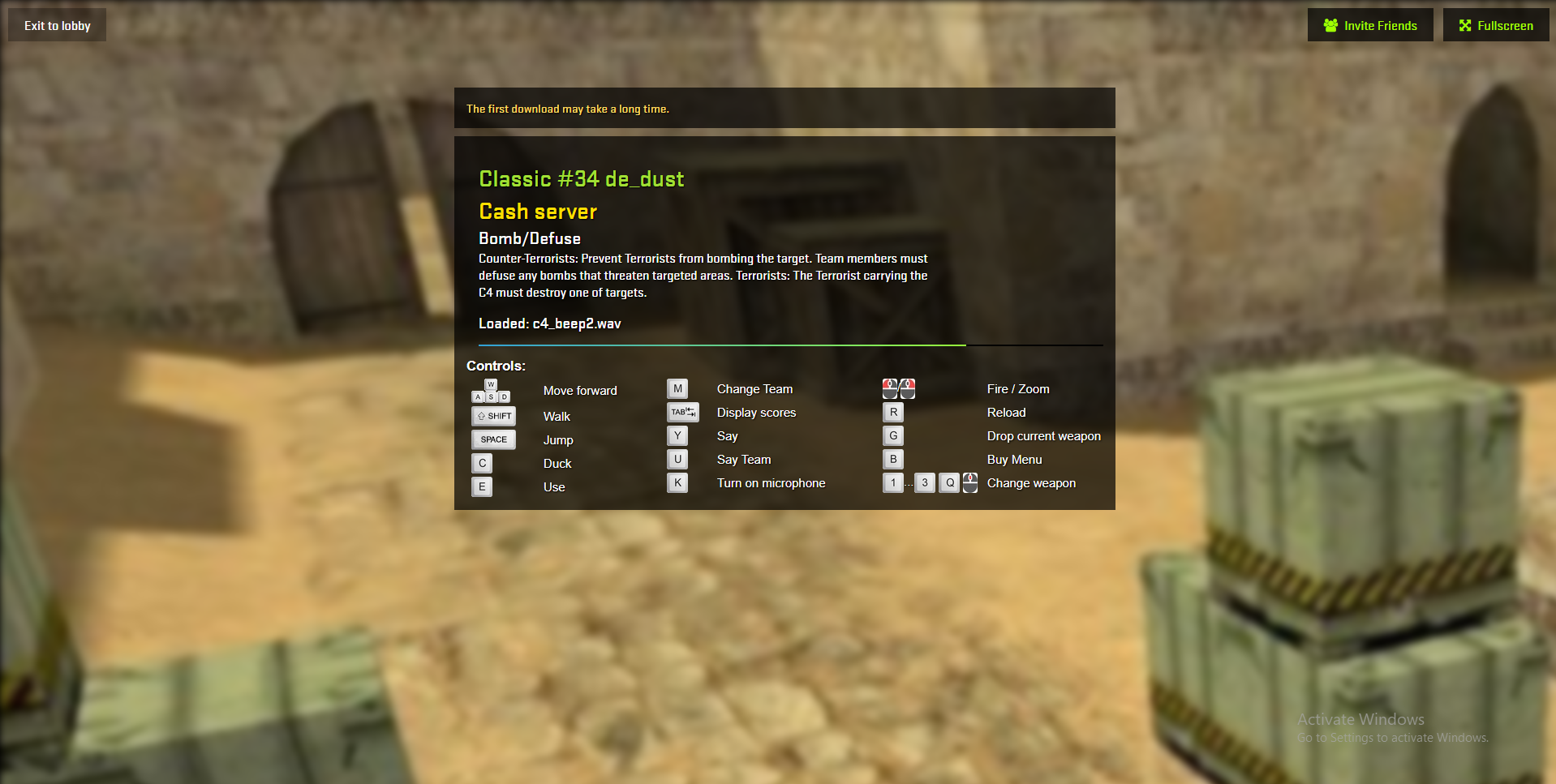 What's fun and exciting with the online Counter-Strike 1.6 browsing game is that you don't need to register for an account to play. Simply select a server from the menu and play a 20-round match. Inviting friends is as simple as sending them the browser link.