Despite the pandemic, there's a drastic sales in the laptop segment as more Filipinos are looking for more devices that they can use at home for work from home setup or for their online schooling and some people like to have their laptop as tough but portable too and if you're that type of guy then you better check out our review of this notebook – the ASUS ExpertBook B9.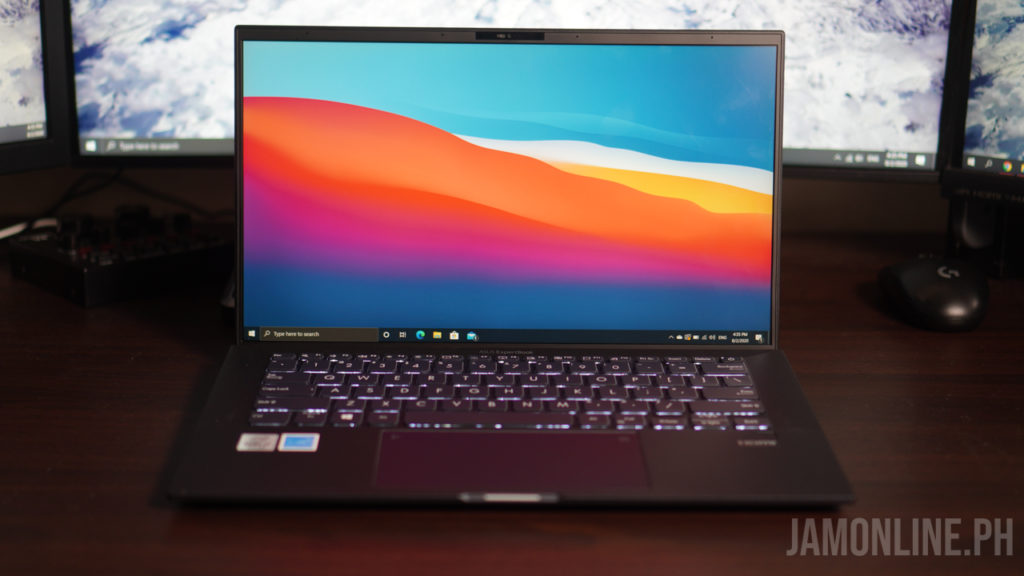 Design and build
The design and build of this notebook is unique. The material of this one can't be found easily on other notebooks as we got here a magnesium-lithium alloy chassis that makes the notebook both durable and also lightweight. How light? Just below 1kg at 870g. This is even lighter than my iPad Pro with my magic keyboard on.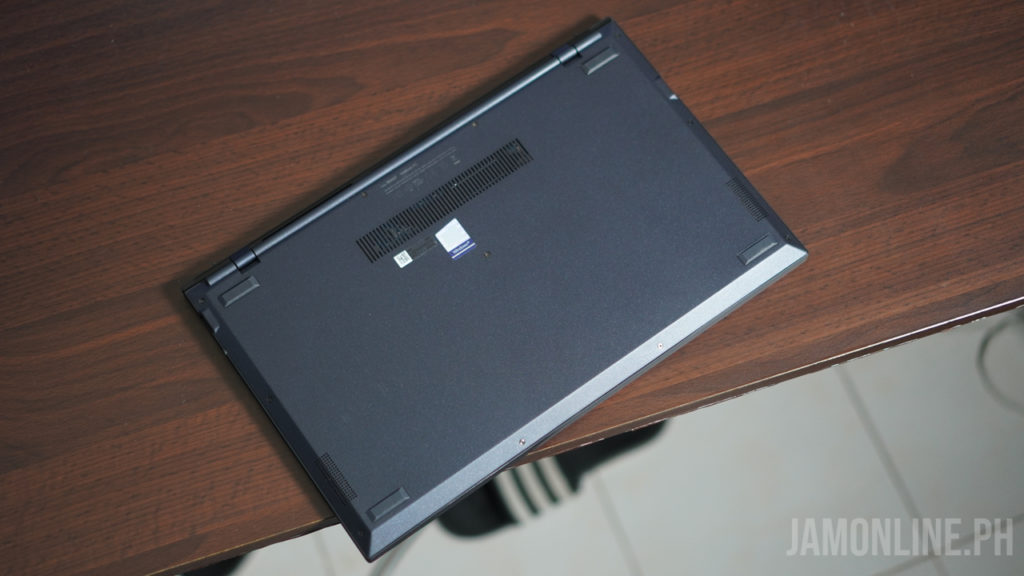 As for the texture and design, this one with a rough texture similar to very smooth sandpaper, and the dark blue color of this one is just a beauty with some spark just like the ones that we can find on stones but don't worry because the smudges on this one aren't noticeable which is a plus for me. OH and another thing, ASUS is proud that the notebook meets military-grade standard which means that this is tough but since this is just a review unit, I wouldn't drop this one to the ground.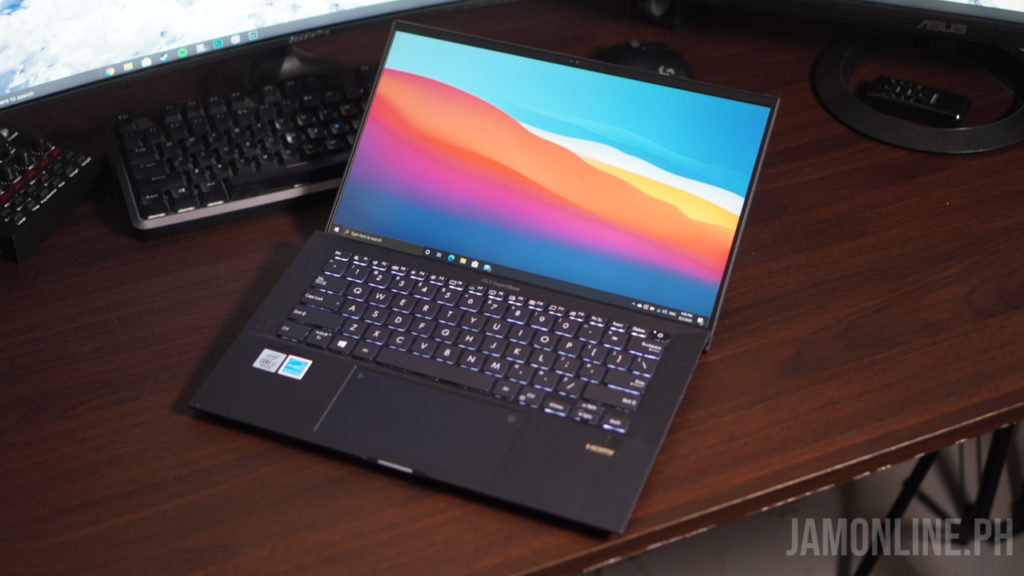 As expected, there's the ErgoLift hinge which can be found on most ASUS notebooks and it helps in elevating the keyboard and also have a better typing experience on the notebook but the best part about it is that the notebook is cooler because it has better airflow. Speaking of the hinge, this one can go up to 180-degrees but honestly, I don't see any use case of using the laptop up to that angle.
The notebook also got here an IR camera which you can use for Windows Hello. I actually love it because even at lowlight, I can unlock the notebook since this is an IR camera. Another thing to appreciate is the presence of the physical shutter which can blacken out the camera of the notebook in case you're worried about your privacy.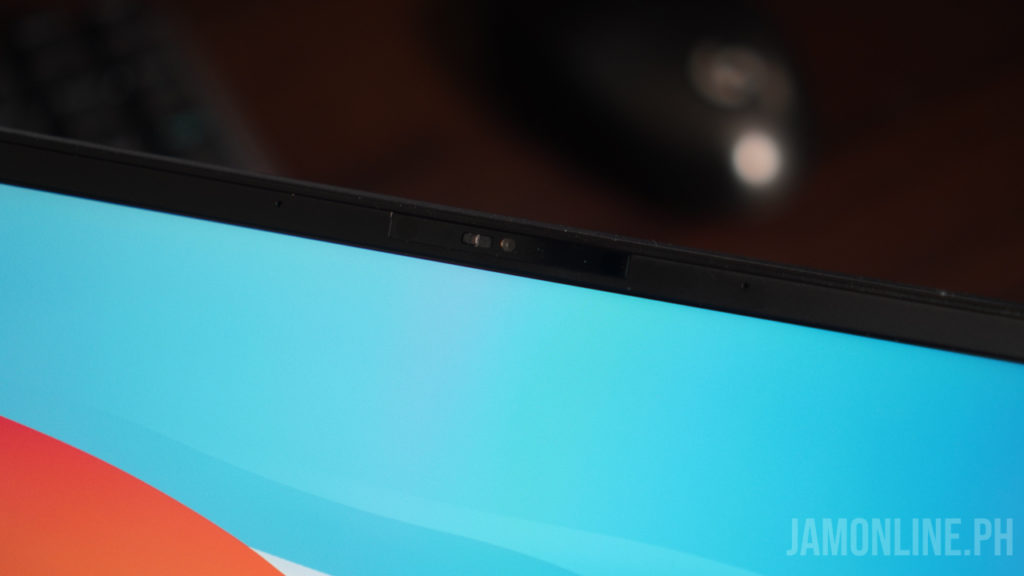 Ports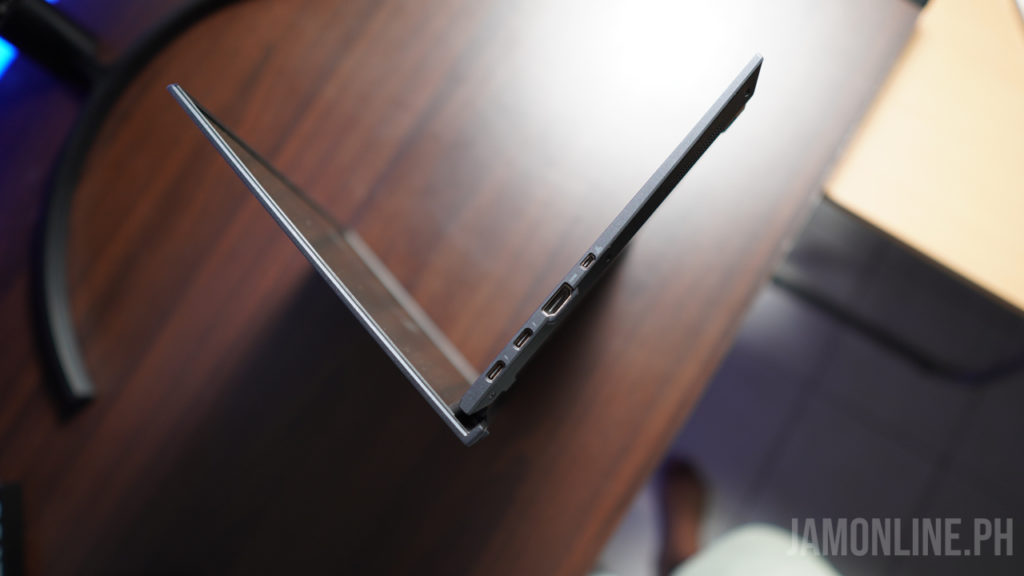 For the ports, this one is enough for most people because despite having a thin profile on this notebook, we still got here a plenty of ports in here. We have here two USB-C ports that supports thunderbolt 3 and it also acts as the port for your charger, a full size USB-A, HDMI port, and weirdly, an extra micro HDMI port. You can also use a this micro HDMI port as a LAN port using the dongle in the box.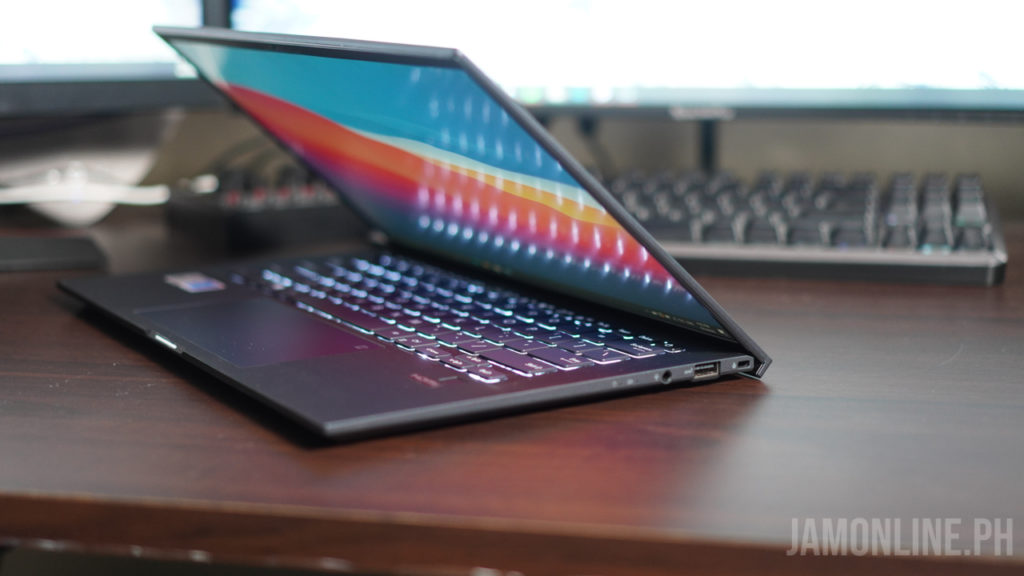 Keyboard and Touchpad
The design of the notebook is no non-sense. The keys are well-spaced with decent size and there's enough tactile on the notebook which makes it comfortable to type on. And of course, there's the backlit keyboard too with three levels of lighting which is perfect for typing at night.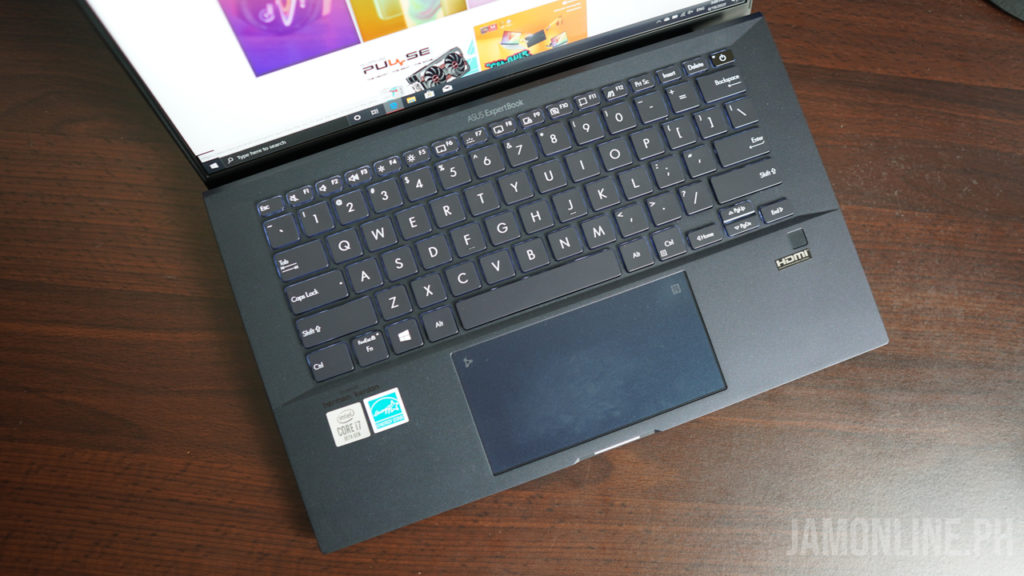 The touchpad is also wide and big enough for my usage and It was precise and comfortable enough to use for basic work even without my mouse. Thanks to the Windows precision drivers, this one has a really good touchpad experience and we're also getting here the NumPad on the touchpad by just pressing the button and it will show you a virtual numpad on the touchpad. Honestly, it's a welcome feature but I barely use it even with my mouse. Maybe it's not just for me.
Display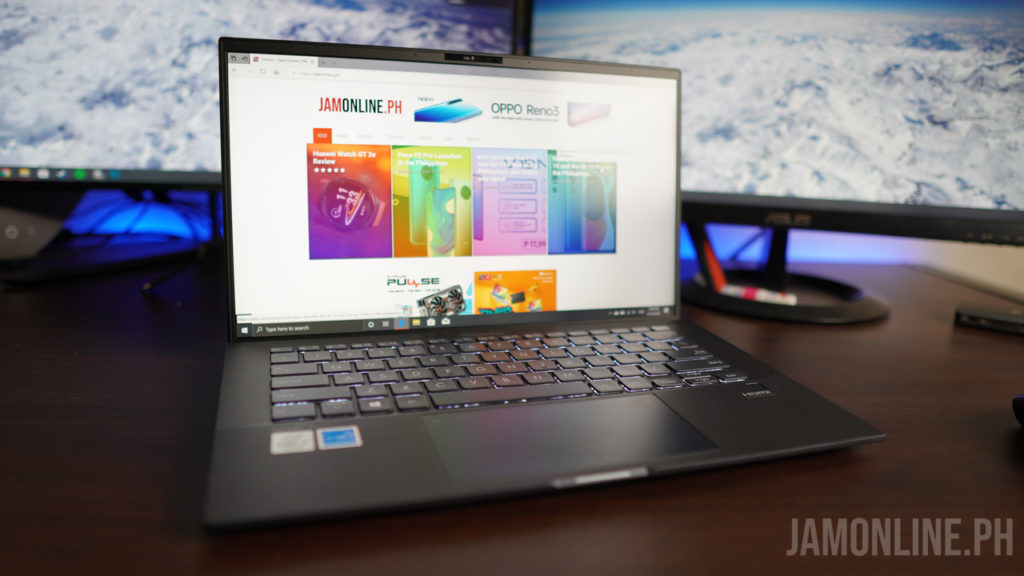 There's a 14-inch Full HD 16:9 display here that is matte so using the notebook outside on a coffee shop wouldn't be a  problem for you as there wouldn't be much glare but unfortunately, there's no touch screen on this notebook. However, it wasn't the brightest display that we've seen and according to ASUS, it's a 300 nits display.
In my usage, I was pretty happy with it but a 2K display would've been better since we're gunning for a notebook that is more than Php100,000. The quality of the panel isn't the best one that I've seen too but this will work just fine.
Battery life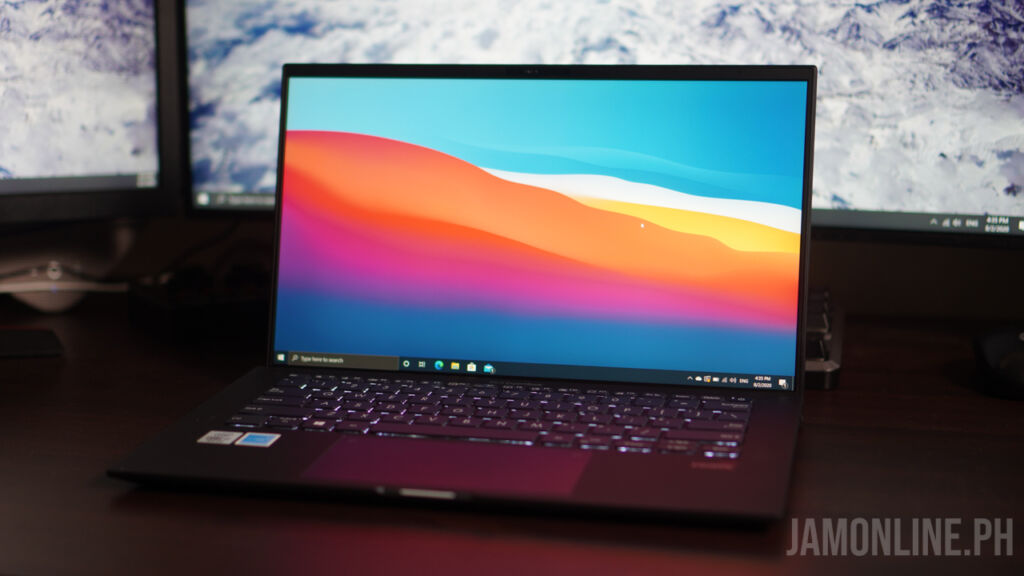 The ASUS ExpertBook B9 does have long battery life. The notebook comes in two variants – a 33Wh variant which is lighter and a 66Wh version and we got the one with 66Wh. In our review, we were able to get a battery life of 10 hours to 11 hours on light usage at 50% brightness which is impressive for its size.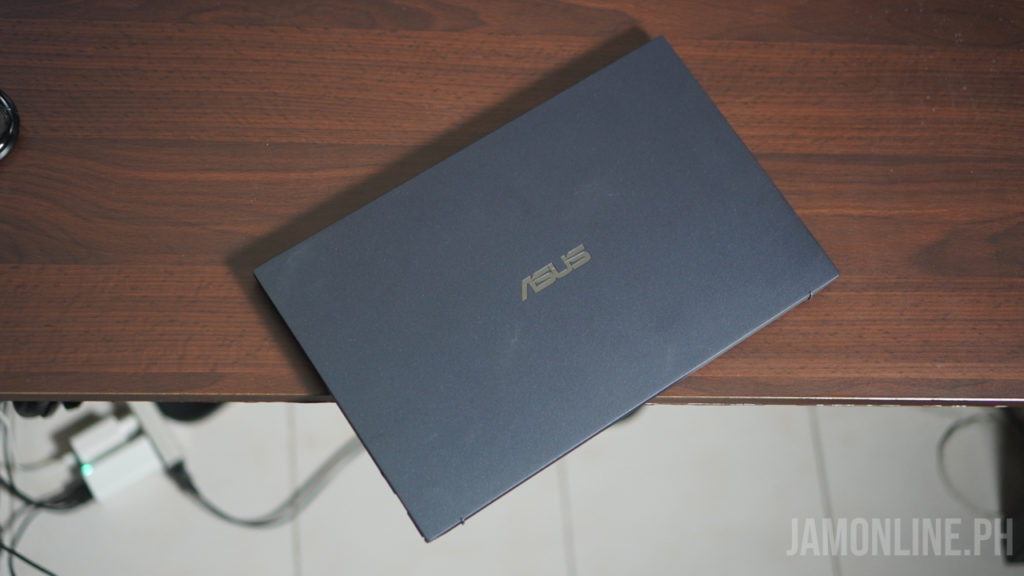 Performance
The ASUS Expertbook B9 runs on Intel Core i7-10510U processor along with 16GB of RAM and the variant that we got comes with 2TB of SSD and boy oh boy, this notebook is fast and swift. As expected, running Google Chrome with a lot of tabs is a piece of cake to this one thanks to the processor and also the large RAM but how about for work?
Well, we did enjoy our heavy excel and powerpoint files on this one and it didn't bat an eye. For the graphics, there's the Intel UHD 620 graphics inside and it will do just fine mostly for basic stuff. But of course, you can still do some photoshop editing and some light video editing on this one.
Check out the benchmarks that we got using the notebook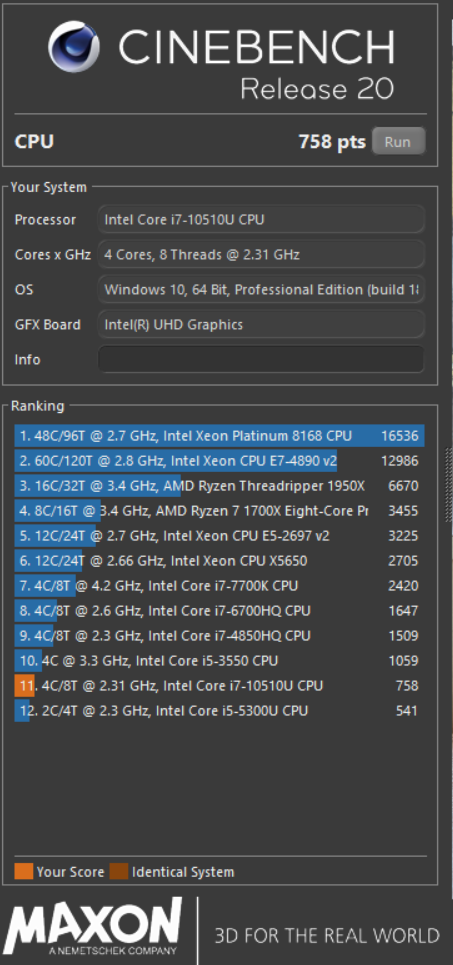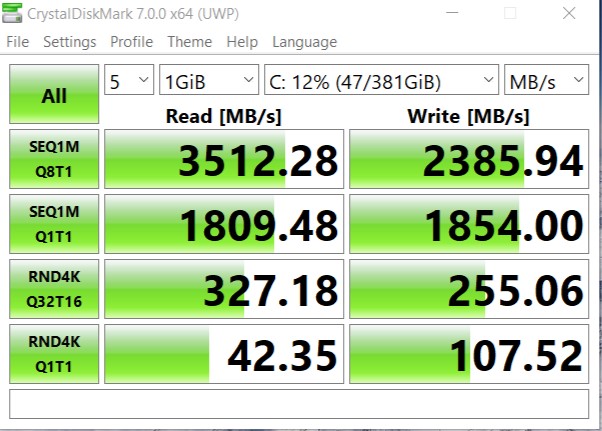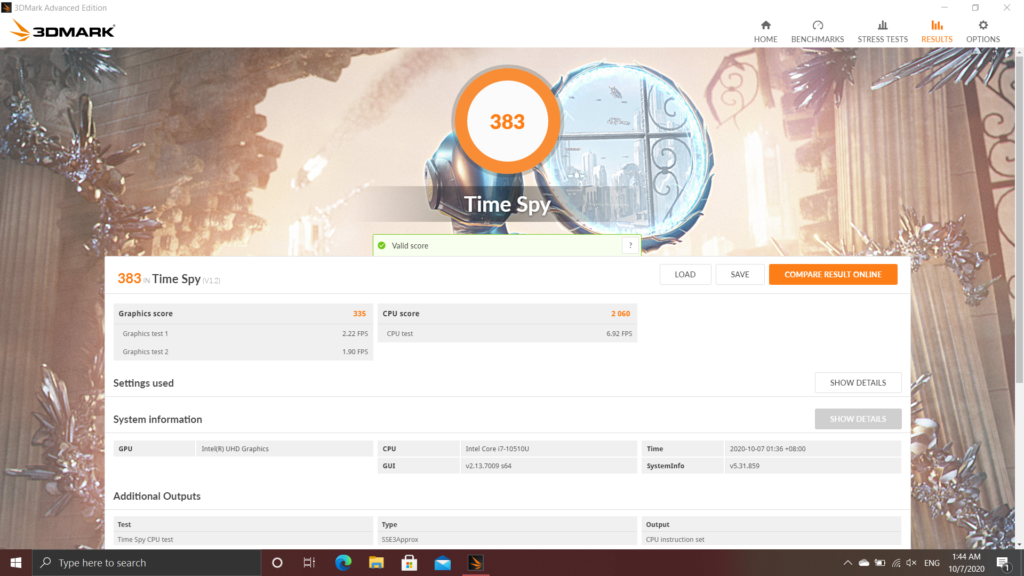 If you plan on playing games on this one be wary that the notebook isn't made for that one and you can clearly hear the fans kicking in once we go heavy on this notebook. The notebook can do just fine when it comes to temperatures during idle or light use but you can notice that the notebook gets too hot when playing games or at heavy usage.
I've played games on this one including Cities: Skylines and No Man's Sky and this notebook can do just that but be sure to turn down the settings and the resolution to 720p or 1080p (depending on the game) to enjoy the games on the notebook but c'mon man, this notebook isn't made for that one.
Verdict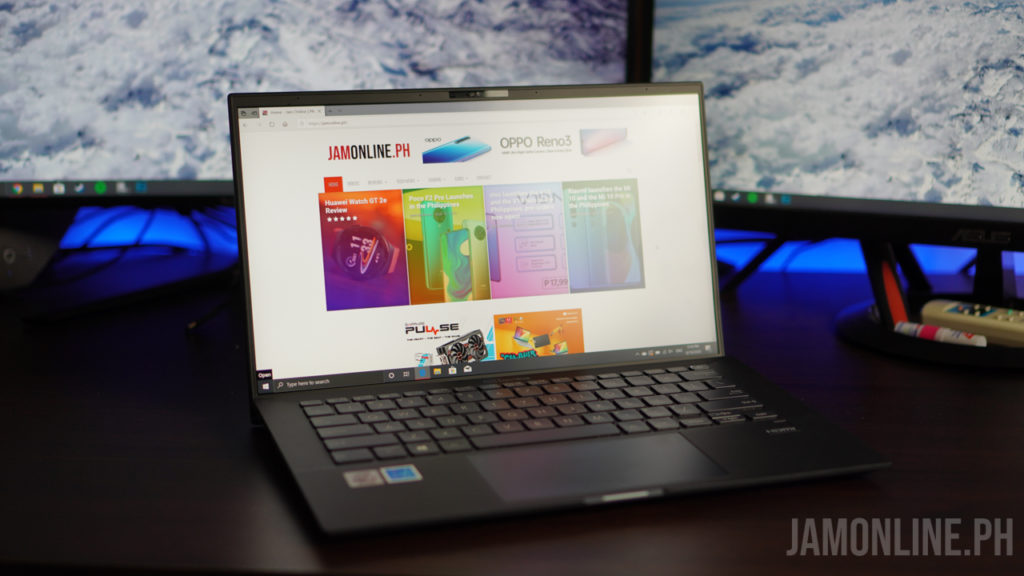 The ASUS ExpertBook B9450 is a very interesting notebook. It's not a laptop for everyone due to its price but if you're the type of person who's working at home and you want a notebook that you can bring anywhere anytime without straining your back then this tough notebook is the one for you. Its military standard would definitely protect the notebook from those accidental bumps and the light chassis makes it portable anywhere.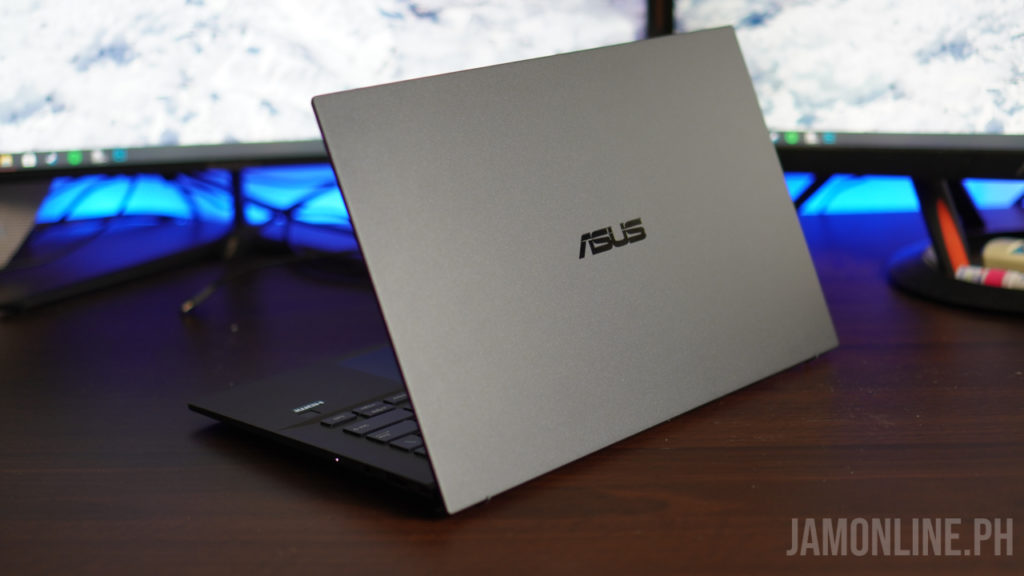 Not only that, but we also got here powerful hardware inside which will do just fine for your office work and of course, some casual gaming on the side for the notebook.
The ASUS ExpertBook B9450 is now available and it starts at Php119,995.