If you're new in the mechanical keyboard scene, a keyboard like the Razer Blackwidow V4 75% might be a good one for you. It's their latest mechanical keyboard that comes with a solid aluminum frame along with a comfortable padded wrist rest, a 75% keyboard layout and a hot-swappable PCB design. And of course, who could forget the RGB lighting on this one.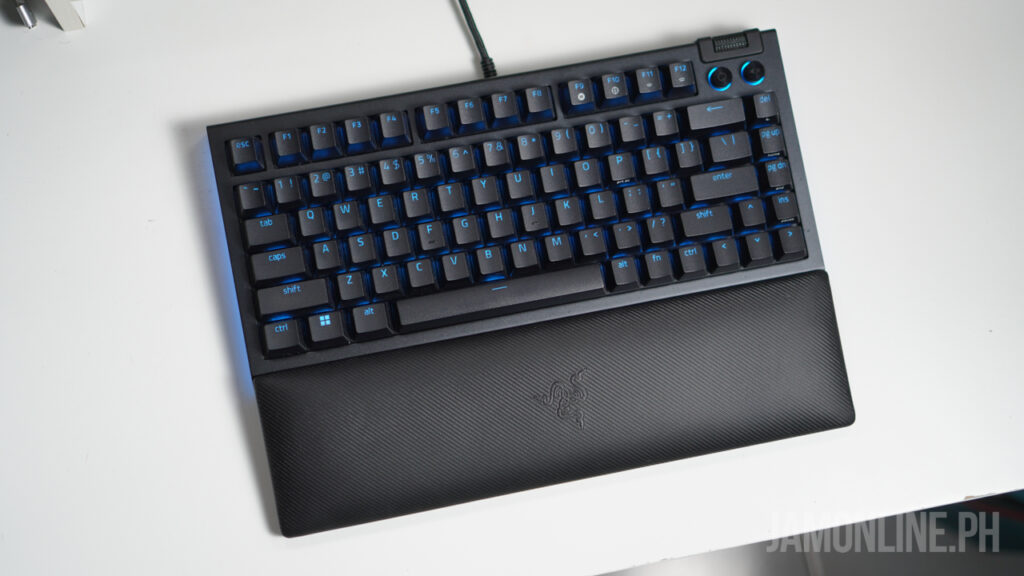 Design and build quality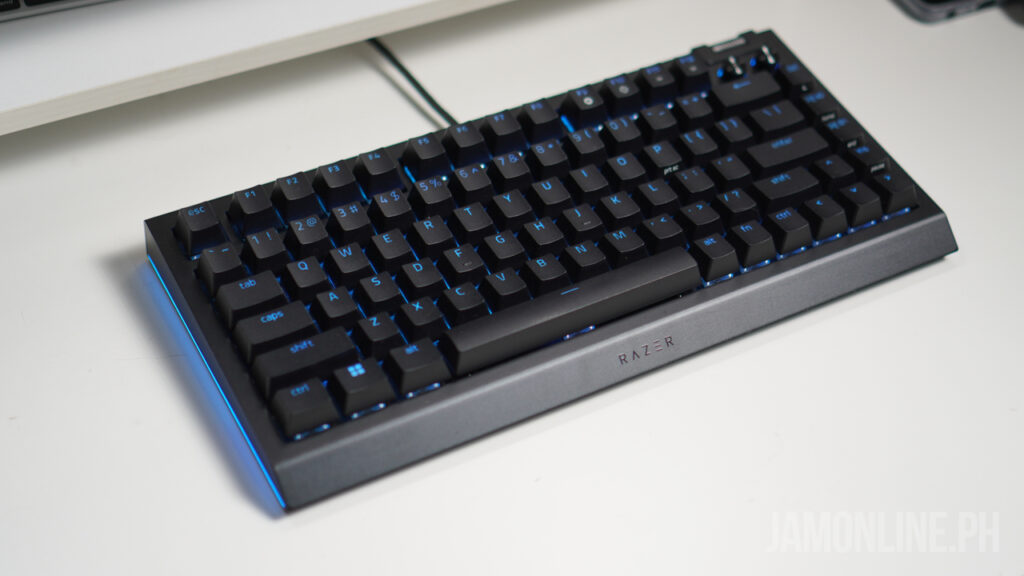 The build of the Razer Blackwidow V4 75% is meant to last as this one comes with an aluminum frame along with some solid chassis. It also features some pretty RGB lights all around it. It comes with a side underglow which adds flair and a gamer feel to the keyboard. It also comes with a little bit of weight.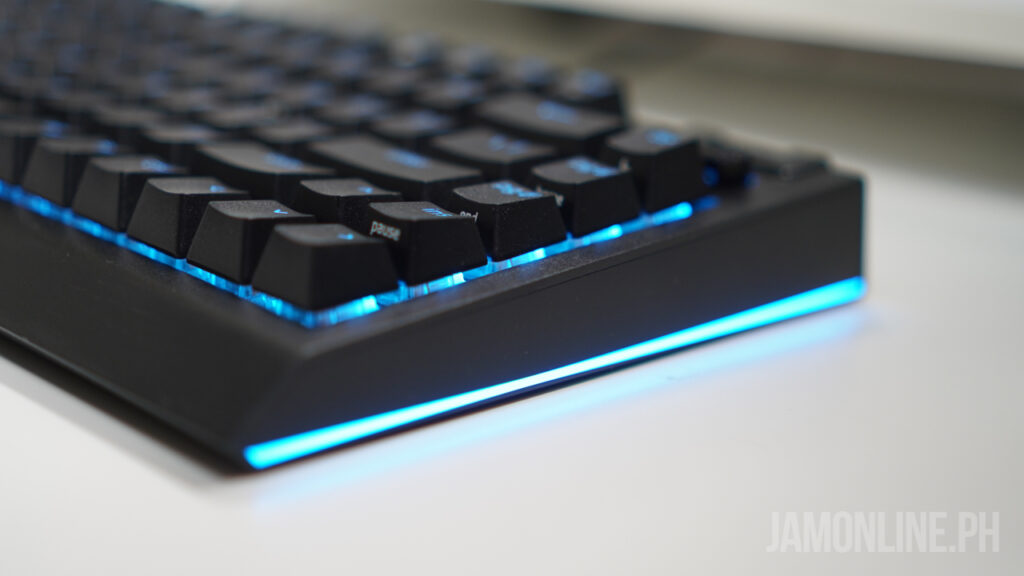 It also comes with a leatherette wrist rest with a woven-textured design and what I like about it is that it's magnetic. Basically, you can attach it to the keyboard and it doesn't slip off despite playing some pretty heavy and fast-moving games.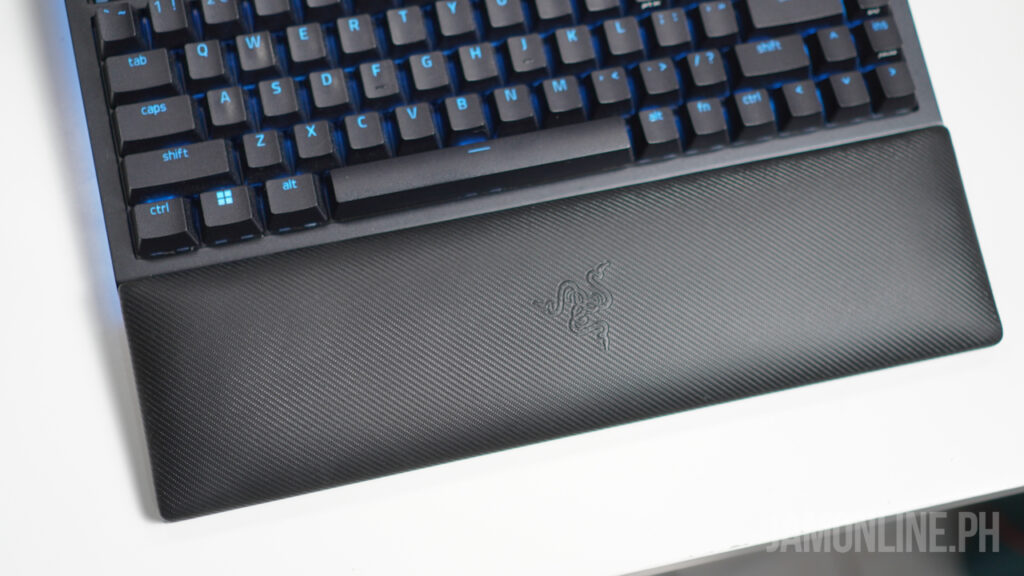 At the top right of the keyboard is where you can find the volume roller which is pretty responsive and precise when adjusting the volume. It also comes with two media keys which are play/pause button and also the mute button. I wished this one has a control for media player though.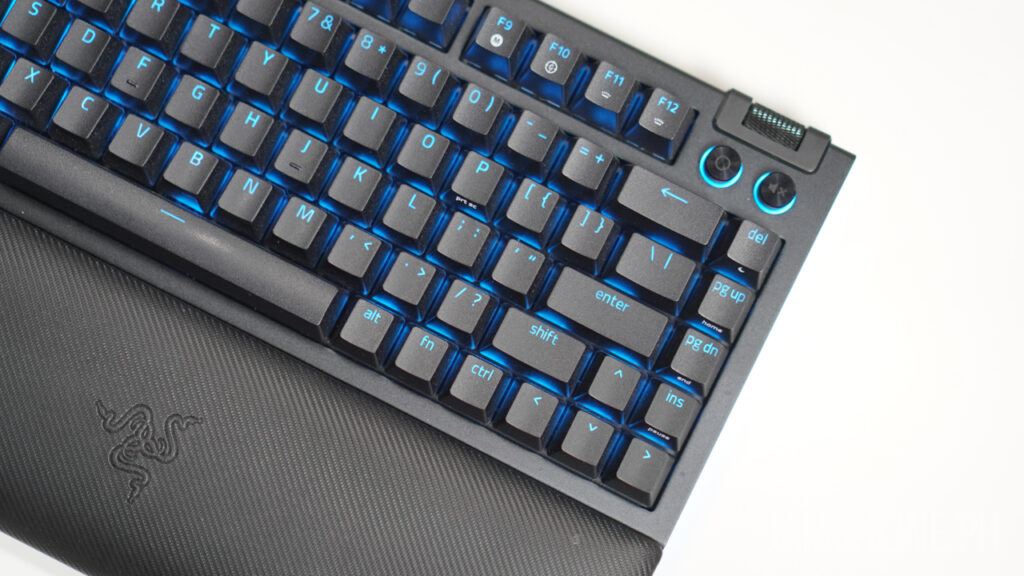 As for the layout, this one doesn't have a spacing for the arrow keys but in my usage, I didn't had any problem with it as I rarely make mistakes when pressing keys on this keyboard. For the lighting, it comes with a per-key RGB lighting that you can customize in the Chroma Studio. You can also use multiple keyboard effects on this one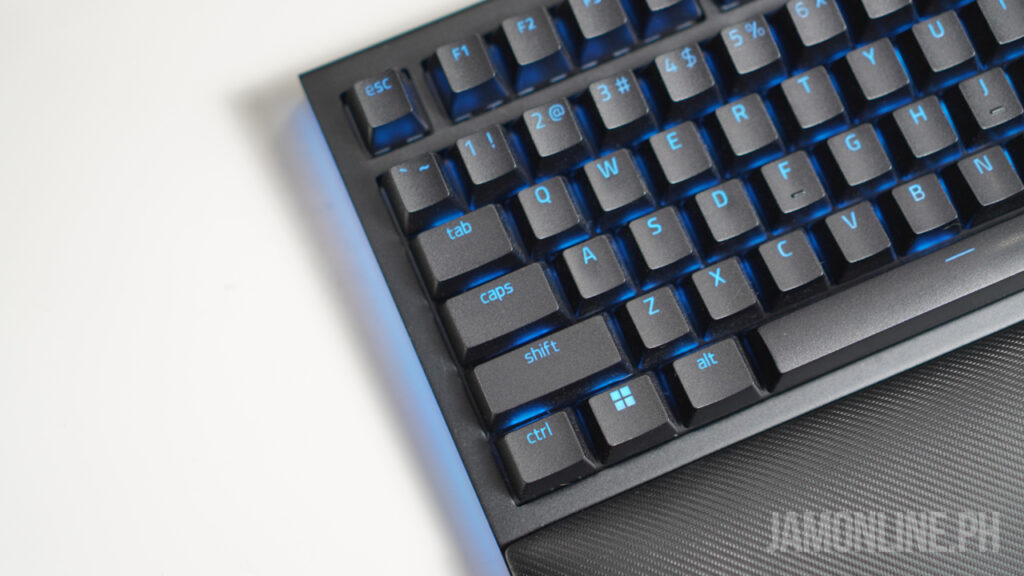 For the cable, it comes with a 2M long braided cable which is pretty tough and can last better than rubber or plastic covering and it uses USB-C to USB-A for this one. There's also two stands that lets you have two angles on the keyboard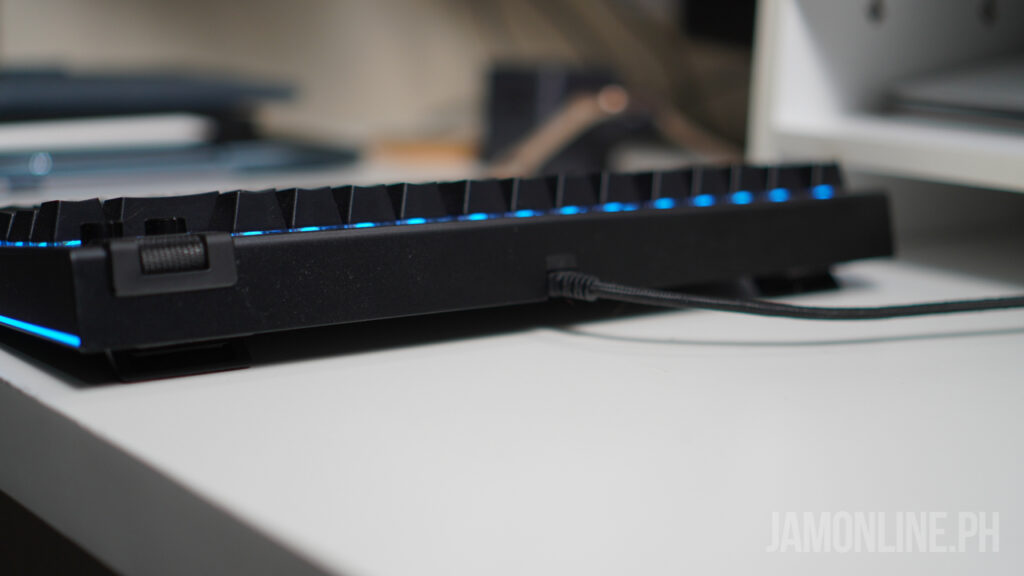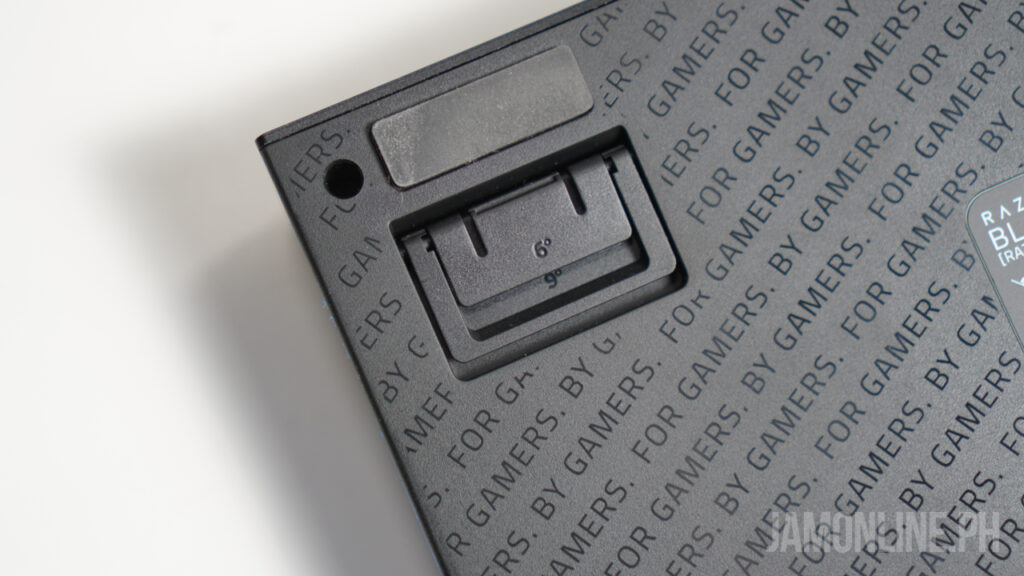 Typing experience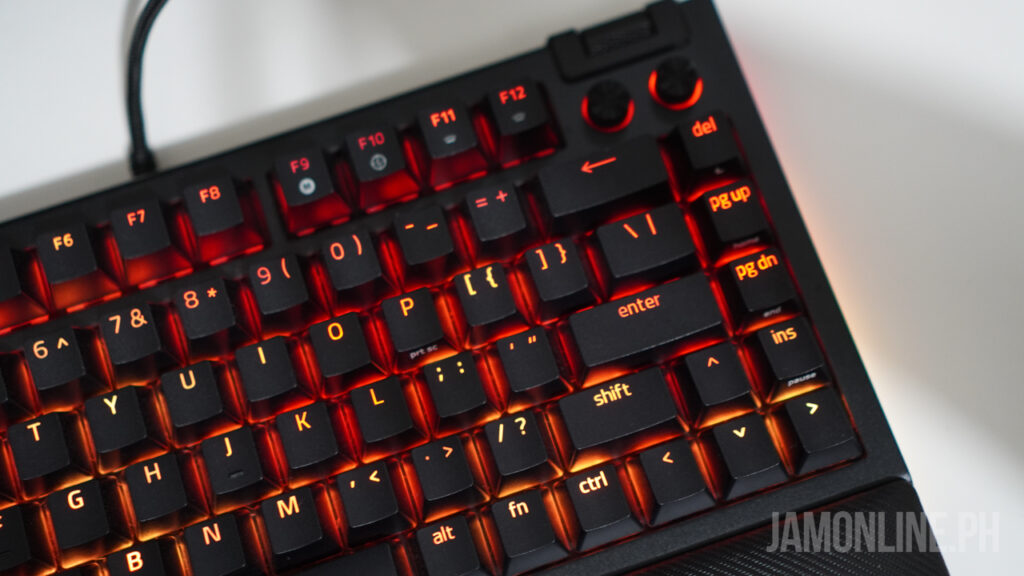 The Razer BlackWidow V4 75% that we got comes with razer orange switches. It's very comfortable to use and it comes with an up to 8000 Hz polling rate and also an N-Key rollover. As for the switches, they're very comfortable to type on and there's the 3.5mm travel distance and only 50g of actuation force. It's actually the perfect balance whether you want to use this one for typing documents or for gaming which is responsive.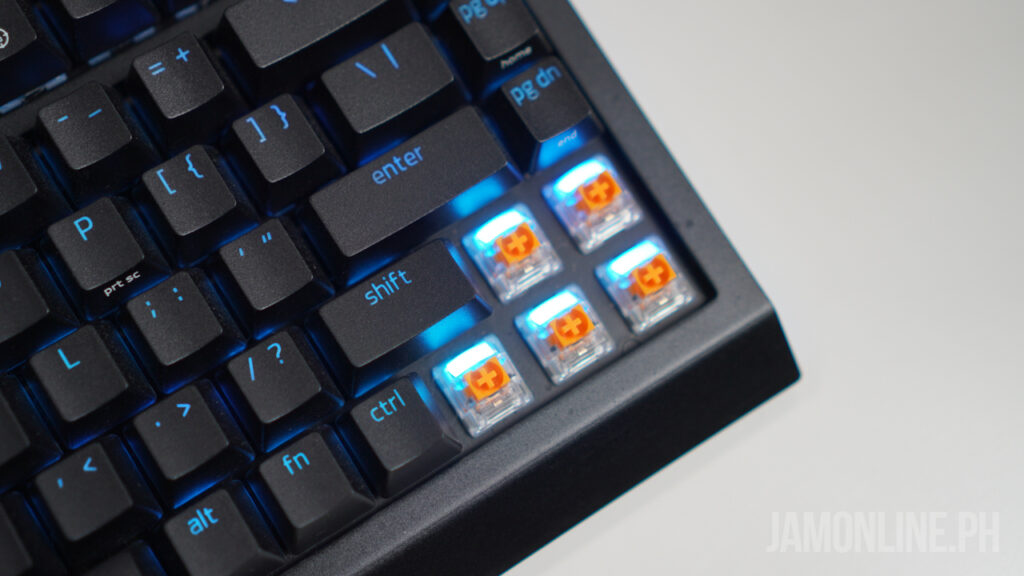 The Razer Blackwidow V4 75% also takes advantage of the Synapse 3 software for adjustable features, lighting and etc. You can also set macros. It's frequently updated as well and I didn't had any problems with it.
Verdict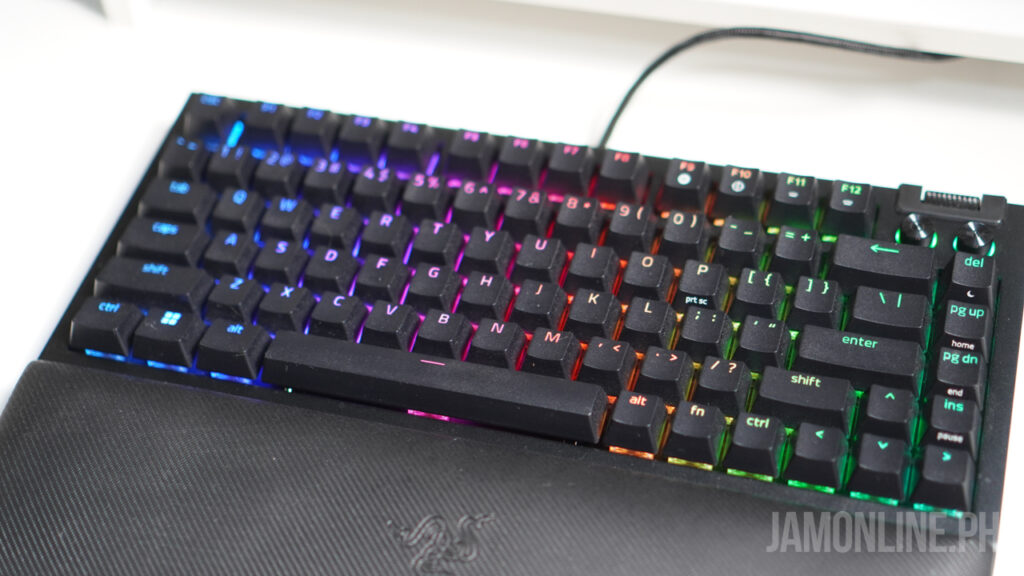 The Razer BlackWidow V4 75% is a great mechanical keyboard whether you want to use it for gaming or for typing. The design of this keyboard is both subtle but also has a hardcore gamer feel into it. There's a solid build as well and the switches were really great as well.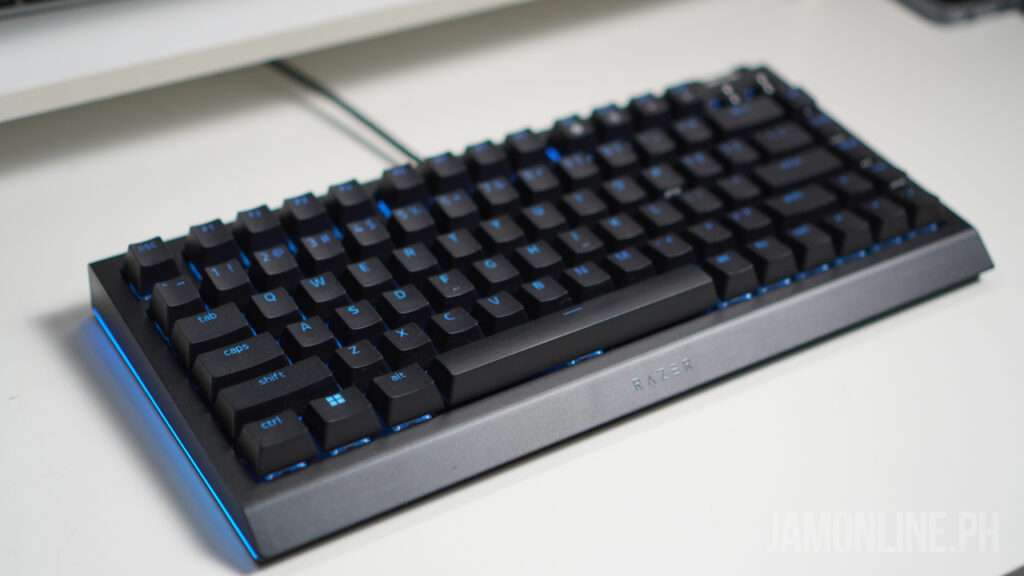 It comes with a little bit of price as well but the build quality and typing experience that we're getting from the keyboard is something that you would definitely appreciate.