Arm has just unveiled their next generation 5th Gen GPU architecture that is made for mobile devices and smartphones. This is the follow up to last year's Immortalis-G715 GPU that is with the Dimensity 9200 chipset from MediaTek.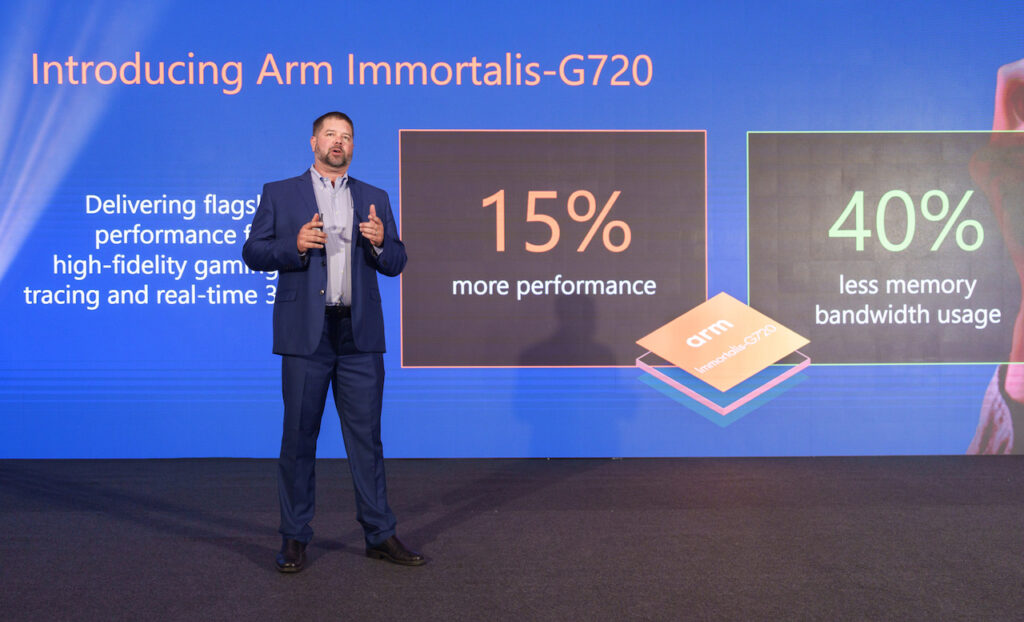 Arm's 5th generation GPU architecture is designed to be the most efficient GPU architecture that Arm has ever created as the new architecture will bring a smoother and better graphics and gameplay to mobile devices and to bring console-like and PC experiences to mobile devices.
They've also introduced Deferred Vertex Shading or (DVS) as a new graphics feature for the 5th Gen GPU architecture that enables their partners to scale for larger core counts and higher performance points.
The Immortalis-G720 GPU from ARM is the newest GPU for smartphones and mobile devices as it brings 15% better performance and efficiency improvements over the previous generation. It also improves 40% in system-level efficiency which leads to higher graphics quality and more immersive visual experience.
Aside from that, they've also unveiled the Arm Mali-G720 and Mali-G620 GPU for a more affordable choice for a wider market for consumers.