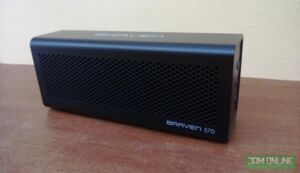 Sometimes it's really hard to depend on speakers of our devices when we're watching the latest episode of The Walking Dead (unfortunately, we have to wait until October!) or whenever we're listening to our favorite playlist on our iTunes. Mobile devices are becoming our all-in-one entertainment device but its audio isn't enough to keep us entertain that's why some people opt to buy a speaker. And if you're the type of guy who has some money to spare then why don't you get a Bluetooth speaker?. When it comes to Bluetooth speakers, Braven is one of the known brands in that market. And what I got here is the entry-level Bluetooth speaker from Braven, the Braven 570. Check out how the Braven 570 fares in my review.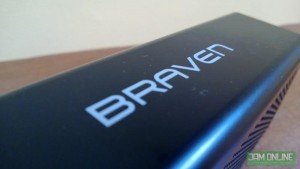 The Braven 570 looks like the Braven 600 except that the Braven 570 has a tone down hardware which made it an entry level Bluetooth speaker from Braven. The Braven 570 is made up of plastic compared to the aluminum body of Braven 650. Which made the Bluetooth speaker lighter than ever. But that doesn't mean that the Braven 570 isn't durable. The body of the Braven 570 doesn't feel cheap even though it is made up of plastic. Although there's a hollow feeling whenever I tap the top part of the Braven 570.But that wasn't really an issue for me. I still like its minimalistic design. It really fits on modern day interior households.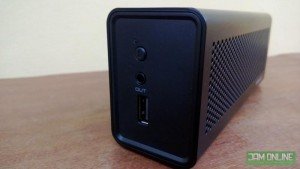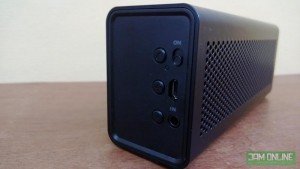 One of its unique features is the ability to charge devices using the USB port on the Braven 570. It's quite useful but the battery of the Braven 570 is only rated at 1200mAh. It can't fully charge your iPod touch or your iPhone especially my Samsung Galaxy S III which has a battery rated at 2100mAh. But at least, the speaker can be use as a power bank whenever your device is at low batt. Don't get confused! There's a USB port for the charging of your phone and there's the Micro-USB for charging the Braven 570. The 1200mAh battery of the Braven 570 is expected to have you a 10 hours of battery life but I only manage to have 7-9 hours of battery life.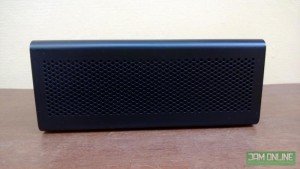 The Braven 570 can play and stream your audio either on 3.5mm audio jack or using Bluetooth. I prefer using the latter. I mostly use it on wireless mode and I didn't have too much problems when I'm transferring the device connected to Braven a room apart. I tried using my Mac, Windows Phone, Android and iOS devices and none of them had a problem except my Windows 8 tablet. That's why I have to use the 3.5mm jack for my Windows 8 Tablet.
Aside from being a speaker and a charger, the Braven 570 could also be use as a hands-free speakerphone for phone when you're connected to your device. You can even answer the phone using the call button on the Braven 570. A nice feature that you can't found on most Bluetooth speakers.
Performance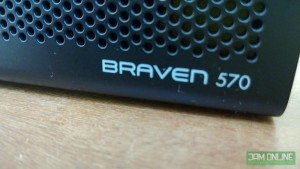 The Braven 570 might be an entry level Bluetooth speaker but it performs very well and above my expectations. The 6W output speaker is already enough liven up your condo or your hotel room. The Braven 570 is really great for listening to your favorite music or podcast especially when you use it wirelessly.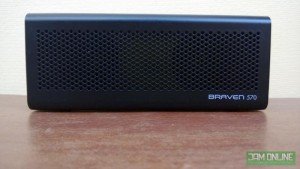 Like what I've said earlier, I seldom use the 3.5mm jack and I mostly use it wirelessly with my different handheld devices. The sounds are pleasing to my ear. The bass are just great to hear. I tried different genre and types of songs. I've also used different Flacs, Mp3s and Apple Lossless files for these and listening to the Braven 570. The quality is just balanced even at maximum volume, the Braven 570 didn't fail to enjoy my listening on my newest playlist.
You might not notice the difference between listening wirelessly and using the audio jack if you're not the audiophile type of guy. But of course, it would still depend on the device that you use and the file that you're playing.
Verdict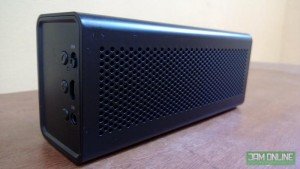 This is just an entry level Bluetooth speaker but it doesn't fail to impress me. The plastic build quality was a downgrade from its bigger brothers but it wasn't really a deal breaker because the Braven 570 is still solid and durable. I was only disappointed by its battery life as it can only manage up to 7-9 hours of battery life. I still recommend the Braven 570 if you want an entry level Bluetooth speaker but be wary of the short battery life of the Bluetooth speaker. The Braven 570 is now available at Astrovision, Digital Hub, Beyond the Box, Digital Walker, iCenter, Power Hub, iStudio, Switch, Odyssey, Quick Sound, Buzz, and SM Appliance for Php 4,450 and it is available in blue, green, purple, red, white and black. Why don't you get one now at the nearest stores?
FAQs
Q: Koya Jam, maganda po ba ang speaker na yan?
A: Yes, I recommend this Bluetooth speaker if you have the moolah$$$
Q: Koya Jam, gagana po ba ang featurephones?
A: I haven't tested it but it will work.
Q: Compatible ba sa iPod?
A: Yes po.
Q: Magpaparaffle ka ba nyan Koooya Jam?
A: 🙁 Hindi po kaya ng powers ko :(.
Q: Bibilhin ko na po ba Koya JAM?
A: OO NAMAN!!!
Thanks Johann Fojas for helping me in this review!

Disclaimer: The Braven 570 review unit was lend to me by Digits Trading and Make.Believe! Thanks guys!