Caviar, the renowned brand synonymous with lavish customizations of tech devices, has just dropped a jaw-dropping collection named Barbiecore. In this latest release, three devices – the Samsung Galaxy Z Flip5, the upcoming Apple iPhone 15 Pro and Pro Max, and the Watch Series 9 – are given a bold pink makeover coupled with the customary luxury of gold and diamonds.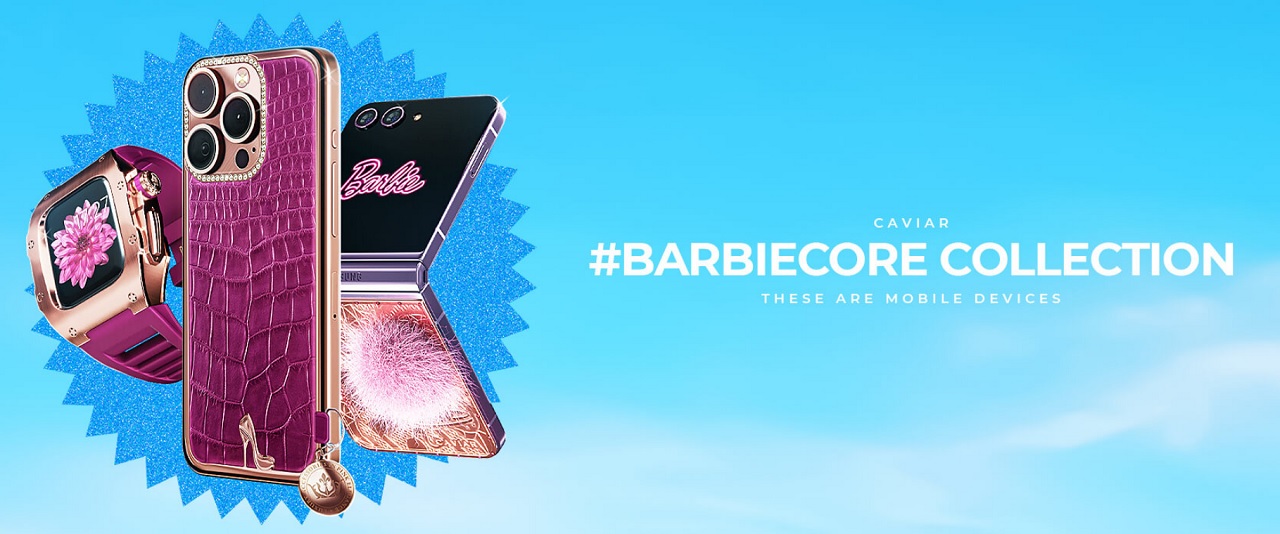 Tech Meets Glamour
Caviar's distinctive flair shines through in this collection, where tech becomes a canvas for exquisite artistry. The Samsung Galaxy Z Flip5 also stands out with an actual fluffy pom-pom, echoing the iconic stiletto shoe. Alongside this, a laser-engraved golden panel on the back, plus 49 sparkling rubies, makes for a standout design.
iPhone 15 Pro Gets a Luxe Treatment
The forthcoming iPhone 15 Pro and Pro Max aren't left behind. A set of 61 Swarovski crystals elegantly encircle the camera island, while the back flaunts pink-colored alligator skin. Not to forget the indulgence of 24K gold – it graces the camera frame, sides, and the stiletto-inspired accents, all meticulously crafted from this precious metal.
Watch Series 9: Fusion of Elegance and Tech
Caviar's charm also extends to the Apple Watch Series 9, sporting a custom-made 316L stainless steel body adorned with a Rose Gold PVD coating. A touch of opulence is added by golden decorative bolts, clasp, and a rotating button. The pink rubber strap, however, leaves a question mark on its replaceability.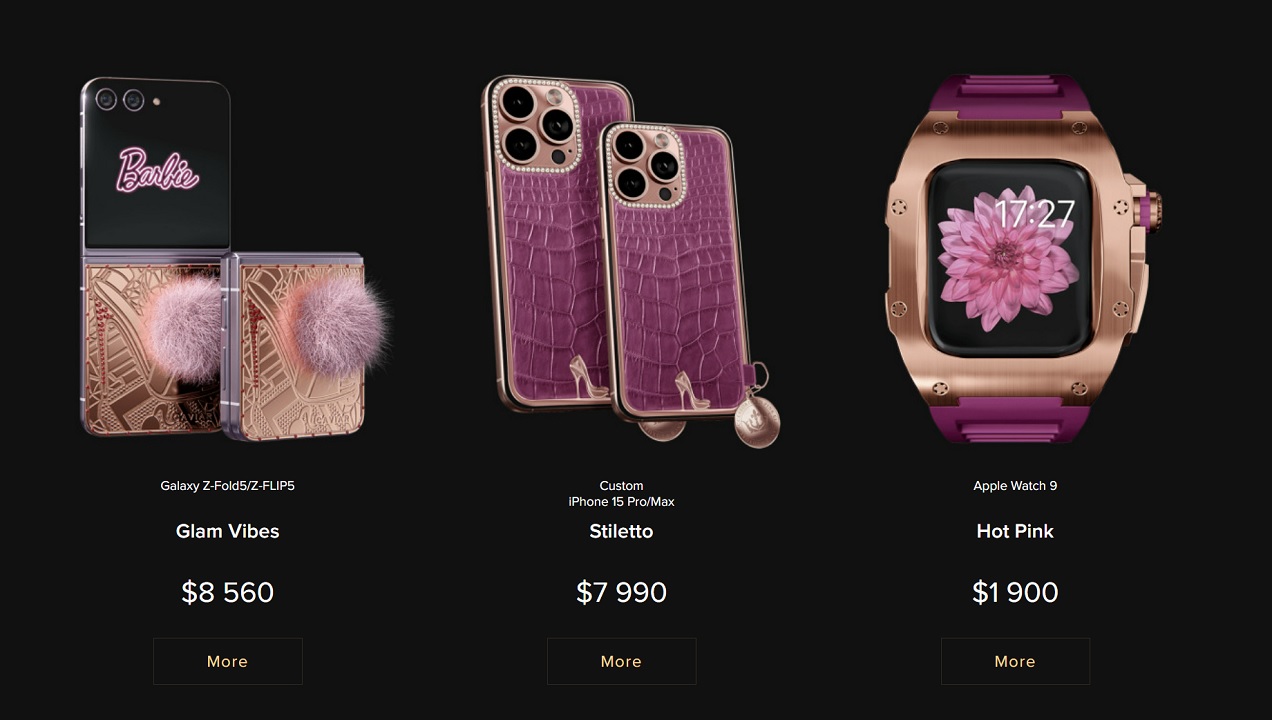 Pricing and Availability
What makes this collection intriguing is its exclusivity, with only 99 units of each design being created. It's important to remember that these designs, at the moment, exist as captivating concepts brought to life through renderings. Yet, for those captivated by their charm and willing to dive into luxury, Caviar provides the opportunity to own these bespoke creations, albeit at a premium.
The luxurious Watch Series 9 comes at a price of $1,900 (~Php107K). Meanwhile, the Galaxy Z Flip5's design starts at $8,560 (~Php482.5K), and the iPhone 15 Pro can be yours for $7,990 (~Php450.1K). For budget-conscious enthusiasts, the iPhone 14 Pro alternative stands at $7,270 (~Php409.8K).