TP-Link, a global leader in networking and connectivity solutions, has inaugurated its first physical store in the Philippines.
This significant stride marks a momentous achievement for the company and a remarkable leap forward for Filipino consumers seeking innovative tech solutions.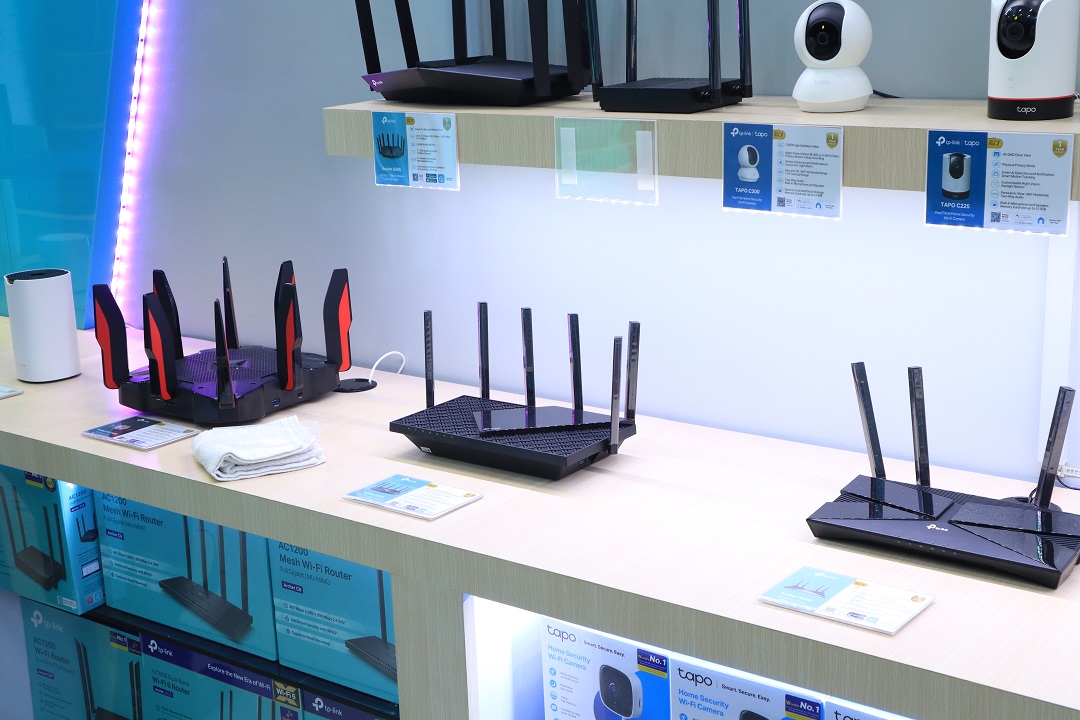 A Legacy of Excellence in Connectivity
With a remarkable 12-year legacy in the industry, TP-Link has consistently upheld its reputation as a trusted leader in networking. The brand's first-ever physical store, strategically situated in SM North EDSA, is a testament to TP-Link's commitment to bridge connections within the Filipino market through its diverse range of cutting-edge products. From routers and switches to Wi-Fi systems and smart home devices, TP-Link's array of offerings is meticulously designed to elevate connectivity, efficiency, and convenience for homes and businesses across the Philippines.
A Commitment to Seamless Connectivity
Ben Chen, TP-Link's Country Manager, expressed his excitement about this new endeavor, stating, "The opening of our first branch in the country presents us with an opportunity to demonstrate our unwavering commitment to providing Filipinos with a seamlessly connected experience through our products." He also emphasized that TP-Link's focus extends beyond merely offering innovative devices; the brand is equally dedicated to delivering exceptional customer service. With a physical presence, TP-Link aims to further enrich the Filipino community by providing direct access to its advanced networking solutions and personalized support.
Products for Every Need
The TP-Link store also offers a comprehensive collection of products tailored to diverse needs and preferences. In addition to TP-Link's renowned offerings, visitors can explore products from the brand's sub-brands, Tapo and VIGI. From high-performance routers like Deco X95 to powerful Wi-Fi systems like Archer AX11000, TP-Link's range caters to a spectrum of requirements.
Meanwhile, for those prioritizing home security, the Tapo 325WB presents a versatile and feature-rich security system, offering HD video surveillance with 1080p resolution and advanced night vision capabilities. Business security enhances through products like the VIGI C540-W, a robust outdoor pan tilt network camera offering 4MP full-color surveillance.
A Promising Start for TP-Link in the Philippines
This first physical store is just the beginning for TP-Link's journey in the country. The brand's commitment to excellence and premium products aligns seamlessly with the connectivity needs of Filipino customers.
For Filipinos eager to experience TP-Link's offerings firsthand, the brand's store at The Annex in SM North EDSA awaits.
To celebrate this momentous occasion, TP-Link also launched a three-day promo sale from August 18 to August 20, 2023.