Just in time for the holiday season, CHERRY Home launched new products that you can gift yourself or your loved ones—introducing the new Cherry Portable Cutlery set, Cherry Flask, and Cherry Sonic Electric Toothbrush.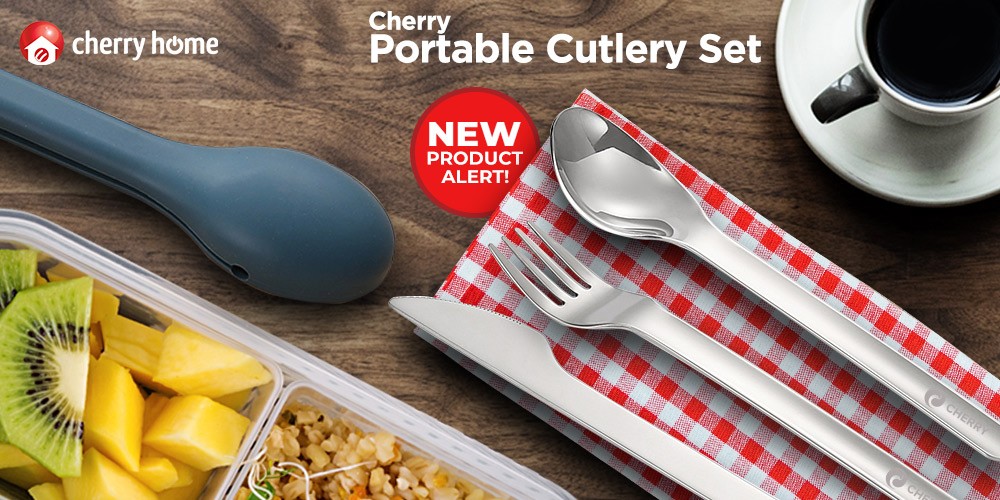 Cherry Home Portable Cutlery Set
Now more than ever, you need to have a portable cutlery set that can make your dining experience safe wherever you are.
The new Cherry Portable Cutlery Set offers your own set of spoon, fork, and knife. All items are made of high-grade compact stainless steel. Moreover, the set is dishwasher-friendly. Moreover, CHERRY guaranteed that the utensils do not have harmful chemicals.
The set comes with silicone storage for easier packing, too.
The new Cherry Home Portable Cutlery Set is now available for only Php350.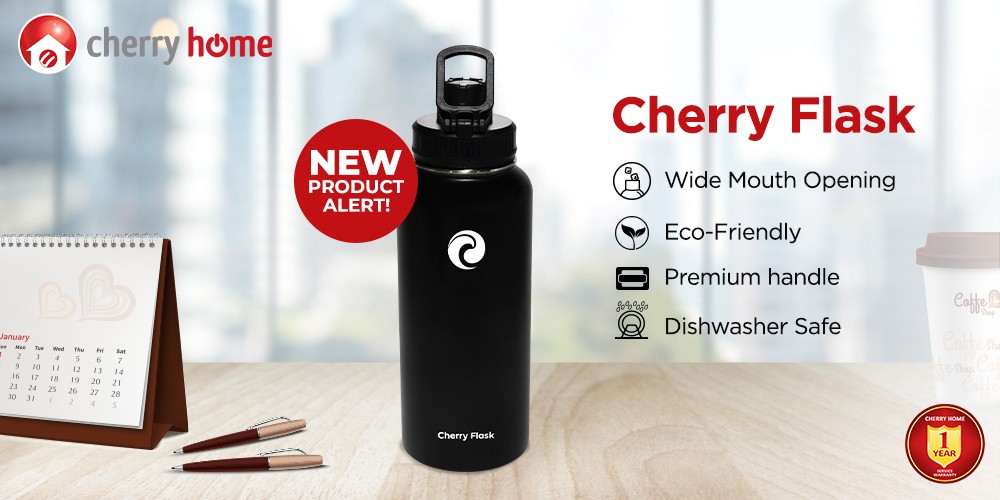 Cherry Flask
Meanwhile, Cherry Flask comes in two sizes: 32oz and 40oz.
The new product is available in a wide range of colors, including Obsidian Black, Pop Violet, and Phantom Gray. It is also durable with its 18-8 Pro-grade stainless steel material. Moreover, the product sports an insulation feature that keeps your drink hot or cold.
You can get the 32oz and 40z variants for Php750 and Php850, respectively.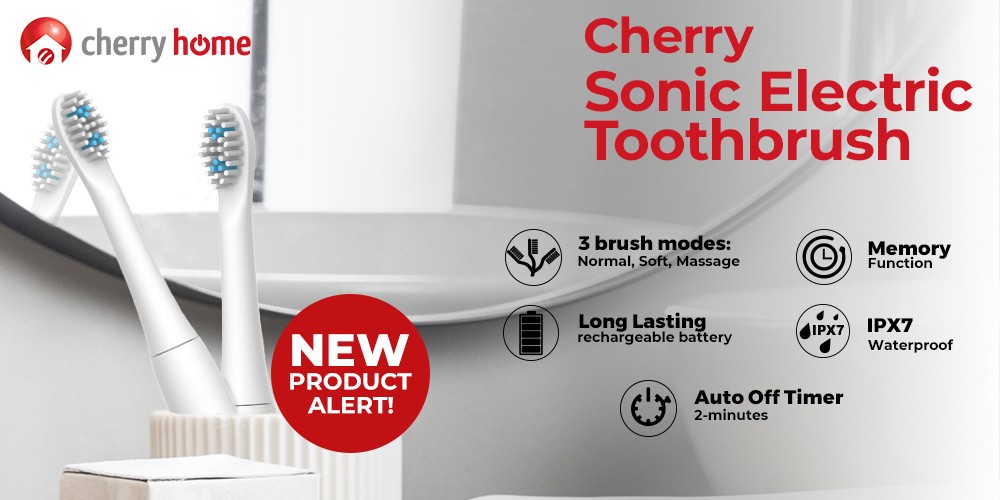 Cherry Sonic Electric Toothbrush
Staying clean and hygienic doesn't have to be expensive.
The new Cherry Sonic Electric Toothbrush also removes more plaques than a regular toothbrush. It also comes with three brush modes, including Normal, Soft, and Massage.
It has a memory function that performs the last mode you used. The electric toothbrush also has a two-minute automatic off-timer that saves energy. Moreover, it sports an LED indicator that shows when the battery is low.
The device also has a rechargeable battery. In addition, it is IPX7 waterproof.
The new Cherry Sonic Electric Toothbrush is priced at Php499.